YouTube no views: have you started a YouTube channel, and even after a while you posted a video, there are no views? Would you like to know how to resolve it? Great! This is the subject of this article.
Your YouTube videos have no views because you did not format your videos and tag properly, not allowing YouTube to understand what your video is about. The title can be not engaging, poor quality, or no thumbnail for your video. All those factors can prevent people from clicking on your video and watch it.
Let's examine how to build a successful YouTube channel.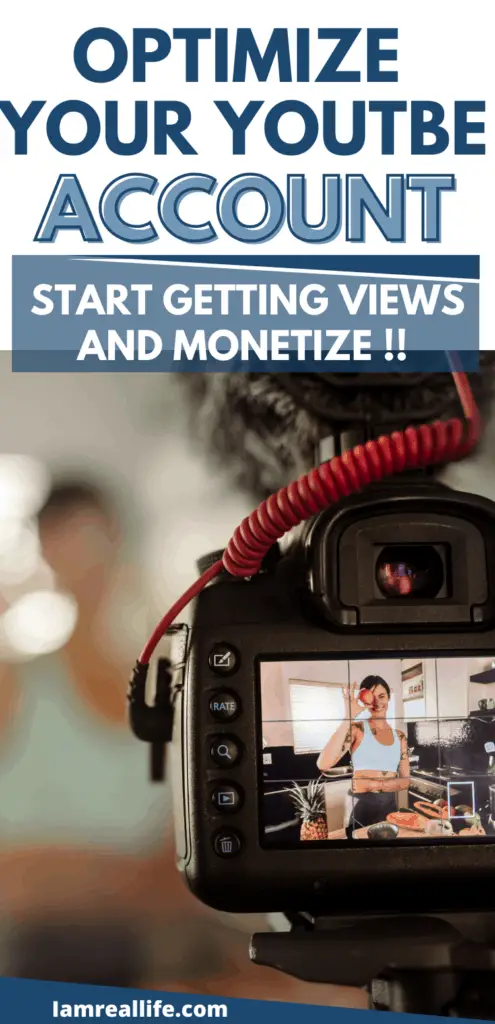 WHY AM I NOT GETTING ANY VIEWS FROM YOUTUBE?
You just created videos for your YouTube channel, but despite your kept posting, there haven't been views to your videos despite your efforts. How can it be?
Here is a list of things that could have gone from to get YouTube no views on your channel.
According to YouTube, the use of tags is the most important ranking factors for your videos. Therefore it is important to learn how to use them.
If you have been dealing with Keywords research in Google, you know that one of the best resources to find keywords is actually the Google Search bar. On YouTube, it is actually the same. You can follow a similar principle.
Time a word into the YouTube search bar and use what comes out as your tags. You have to use YouTube auto-suggest.
When you tart typing YouTube is telling you what people are searching, those suggestions are a great source of tags ideas.
If you want to get more suggestions, there are tools you can use that can help you to generate tags ideas.
Here a list of tags generator softwares you can use:
Most of these tools are free, some gives advance features and are premium services.
ENGAGING VIDEO THUMBNAILS
YouTube no views to your videos can be brought about a poor Thumbnail. A video thumbnail on YouTube is a snapshot, or video cover, that appears when people are searching for a video on YouTube. Therefore this is the first thing that a person will see when searching for a topic on YouTube.
The first impression is often the most important, especially if there are many other videos on the same topic. You want to stand out and be sure that you are branding your videos. In this way, people are going to recognize your channel easily.
Your thumbnail needs to be attractive and engaging. When you upload a video on YouTube, you have the chance to select between a few thumbnails suggestions from YouTube, and you have the possibility to upload your own thumbnail.
Some people go really beyond and above to create great thumbnails. The most important thing is that they stand out.
Here is a list of tools that can help you create great thumbnails:
With YouTube, you have to post regularly, rather than posting all your content at once, try to post every day, or at a set schedule. In other words, if you have five videos, do not upload them at once, but schedule them over time.
The content has to be useful to the people who are watching. A good engaging video can do more than anything else, once we managed to get people to click on it. Along with content is also the quality of the audio. If you watch YouTube yourself, you know that bad audio can turn you away.
If you are also on other platforms, it is a good idea to share your videos to give you channel some traction. Once your videos are getting seen, YouTube will keep pushing other videos from your channel to those who have already seen some.
Some people do not take the time to write a description of their videos, it is important to follow some basics rules. The first one would be to put the most important keywords are the beginning, then go on with the description body and links at the end.
You have to put some thoughts on getting a high engaging title for your videos. It will improve the click-through rate. Normally "How To" is a great way to get engagements.
You can look around on YouTube to see what other successful channels use as a title and get some inspiration.
When you start a new channel, you will not have tons of comments for a while. When you get comments, you have to replay to them and keep engaging with your visitor. This can help to get your videos viewed even more.
You may want to give YouTube just a little bit of money to run some promotions on your channel. If your channel is totally new, this will help get traction and get exposure to your videos.
CREATE TRANSCRIPTS FOR YOUR VIDEOS
People are more and more used to read the subtitles under the videos. At least I do that a lot, especially if I am in a place where I can't put the volume high enough. This is something to consider to increase the number of ways people can watch your videos.
PROMOTE YOUR YOUTUBE VIDEOS FOR FREE
Instead of waiting for YouTube to decide to show your videos, another good idea would be to use free tools and methods to promote your channel. Once the videos start to be seen, YouTube will pick up and show your videos in people's feed.
Here some idea to use in promoting your channel:
If you have other social media accounts, you can share your videos on those platforms and get views. If you are not onto any social media, you can create free accounts and start sharing your videos
COMMENTING ON OTHER YOUTUBE CHANNELS
You can spend some time to comment on other channels videos, people may like your comments and come to your channel to find out who you are and watch some of your videos.
To get results with this, you have to write great engaging comments to get people to find your channel.
Facebook groups are a great way to get some exposure to your channel. Find groups that allow you to post links or post videos. Many do this and start sharing. Groups with thousands of members can drive some people to your channel.
If you are familiar with guest posting on a blog, you may try to get other people to post videos on your channel to drive more traffic. Try to start collaboration with people in similar niche.
So you have been trying really hard with keywords and backlinks and don't seem to be getting anywhere.
Well, here is a product that can rank you, albeit differently, almost in disguise.
What's that?
Channel Authority Builder is a unique product designed to bring your video to the suggested videos section or the sidebar on YouTube and pull traffic from there.
Do you have a YouTube channel? It would help if you absolutely had this. No matter what your niche is. It is for everyone who is on YouTube and will help resolve the "YouTube no views" situation:
This tool can push your channel views up in no time. Whether it is a veteran or a newbie, it does not matter.
People who can benefit are:
Video marketers
Affiliate marketers
Digital marketers
Vloggers
Bloggers
Offline Business
Local marketers
Any YouTuber!
1) Channel Authority Builder has changed my approach to YouTube completely. Whilst the whole world focuses on ranking, this tool focuses on authority, in other words, goodwill of a channel and teaches you to capitalize on it.
2) The second best part is the competition analysis that Channel Authority Builder offers. Here is your chance to leverage all the hard work that your competition is doing. Find out what they are doing, follow the directions this automated software gives, and egg your way ahead on the sidebar!
3) Channel Authority Builder comes up with everything in real-time! It can pick up keywords that have become hot suddenly and let you know about it. You may well be on your way and discover a profitable new niche.
Channel Authority Builder gives you an exact strategy in the form of training along with all of this:
Monitor what's working for any channel and unravel its best secrets.
Get accurate trend information for the topics that are trending in your niche right now.
Appear on other channels' sidebars and unlock traffic from other people's videos.
Find all channels from your niche and monitor their marketing secret.
Monitor keyword rankings and see how your and other people's video do over time.
Get accurate statistics for channels and videos & find the real winners.
ANY DRAWBACK?
Channel Authority Builder is a flawless product, well designed and crafted. There are reasons for this kind of perfection. Cyril (the creator of this software) has developed the product from years of personal experience.
He has overcome several bumps to get to this tool creating results from his phenomenal success and experience on a YouTube channel with millions of views.
If you have long term commitment to YouTube, you cannot give Channel Authority Builder a miss. There are those videos that create a stir and then blur out into oblivion. Nothing much achieved there.
YouTube is looking for rich content and gives a lot of importance by suggesting them on the sidebar. Channel Authority Builder is an awesome tool that will help you with just that.
Here some related questions and answers:
Are there YouTube promotional services?
Yes, there are services that allows you to promote YouTube videos. They are premium services and some of those are quite pricy. Here is a list of some of those services:
You can also try individual social network advertisement services, like Facebook Ads, Twitter Ads, Pinterest Ads, and Instagram Ads. Once you posted your video, you can promote it via the social network ad service.
Do tags matter on YouTube?
Yes, they do matter. If you compare it to the Instagram hashtags, you can picture the importance of tags. Therefore your videos should always contain tags to be able to rank.
If you install the Keywords Everywhere Chrome extension you can see tags in YouTube videos and get suggestions as well, everything for free.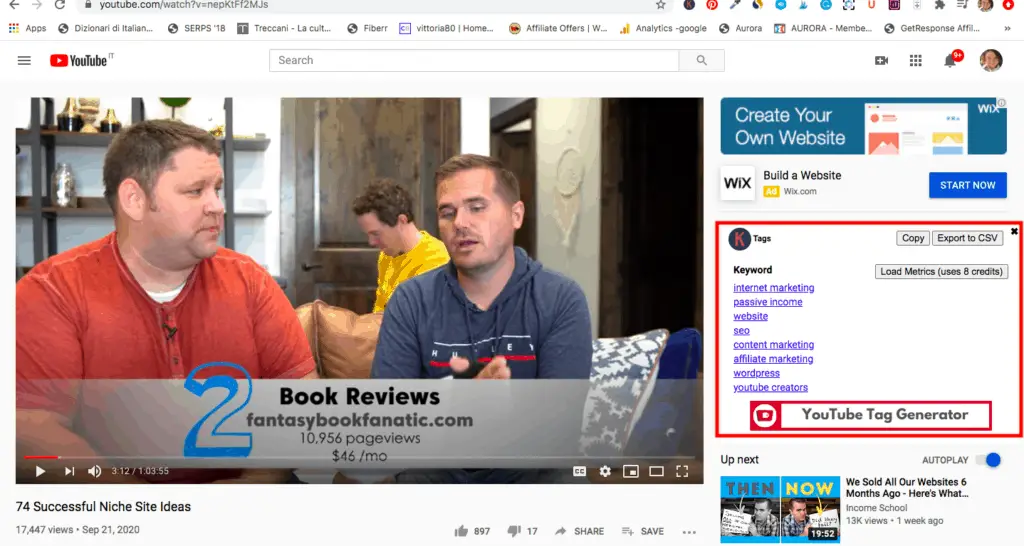 Yes there is a free plan you can use, with Fotor you can make thumbnails for your videos.
Can you put links in YouTube comments?
Yes, you can put links in YouTube comments. The only thing to pay attention to is to make it relevant to the video and subject in discussion. You have to pay attention to not spam other people's YouTube channels, or the owner will delete your comment.
Since too many people try to put links in comments, people do not favorably look at this practice. However, if you really add value to your comment and smart about placing the link, you can get by.
Is there a limit to YouTube comments?
There is no limit to YouTube commenting, but YouTube will detect too many comments and link placement and eventually block the account if you spam away.
CONCLUSION
I hope we could give you some good information regarding the "YouTube no views" problem. If you want to add something, please leave in the comments below if you have any questions.