HOW TO START A BLOG: This articles is written mainly for new people who are starting a blog now and do not have experience, and want to have things pretty much simplified.
So you do not have to suffer in the attempt which is basically what has happened to me when I started.
The first thing is that I thought to use anything else then WordPress and it came out to be not working, i wanted to use one of those drag and drop site, but to actually be a professional in this I soon realize only a WordPress site can give me all the options needed.
So HOW TO START A BLOG ?
How to Start a Blog in 9 Steps
There are 9 main steps you need to do in order to start a blog.
If you follow this guide exactly, you'll have your own blog set up pretty fast it is pretty much all you need to do in mastering HOW TO START A BLOG.
Choose a great blog platform
Choose a web host for your blog
Clarify your blog topic
Start a blog on your own domain (if you chose self-hosting and a custom domain)
Publish your main Pages
Write your first post
Customize your blog design
Must Plugins
Get Traffic and Make Money
1. Choose your preferred blogging platform
With which platform one should learn how to start a blog?
Choosing where you want to build blog is pretty much the first thing you have to do. I'm going to take a leap and assume you've heard of WordPress, and this is the platform I advocate. It's massive.
How does it work? WordPress is a blogging software as well as a framework for web development.
It's by far one of the biggest blogging platforms in the world, with countless plugins and add-ons and almost infinite ways to design and layout your blog.
In computing terms, a plug-in (or plugin, add-on, or extension) is a software component that adds a specific feature to an existing computer program. … In other words, plugins allow additional functions to be performed on top of the default functions the particular software or website is designed for.
There are more than 82 million active users of WordPress = a lot, basically.
There are other alternatives, however, and they are listed below:
Blogger – Definitely the next best thing to WordPress.
Tumblr – Half social network, half blog. Interesting, and very simple to use.

Even though WordPress is bigger (and probably better) than those two, here are my reasons why you should still go with WordPress:
Super easy set-up and is free to use
Tons of free themes and layouts (I'm not kidding, there are gazillions).
There's a massive support forum in case you get stuck (you won't, but it's nice to have it there if you need it).
Your blog will be insanely fast and it'll also look Functionality and form – perfect!
People can interact with you easily. Your content can be shared, commented on, and so on.
2. Self-hosting or a free alternative?
This is the biggest decision you'll have to make before we go any further. You need to decide whether to pay for your blog or grab a free one.
WordPress, Tumblr, and Blogger all offer free blogs for anyone. Awesome, right? It's perfect for those of us who aren't super serious about blogging.
But it does have downsides:
1) You won't be able to get your OWN domain name
On a free blog, your blog's web address (your URL) will be ugly, really ugly. In short, create a free blog with any other the above free blog services and it'll look like this:
yourblog.wordpress.com
yourblog.blogspot.com
yourblog.tumblr.com
I know, ugly right?

2) Limits and more limits
There are some limits to free blogs. You can't fully monetize it, and you don't have the possibility to upload all those videos and images you want to show everyone – it's all limited. Worse still, you won't even have access to the free themes offered by WordPress.
3) You DON'T OWN your blog
It might sound silly at first, but you don't actually own your blog. It's hosted on someone else's web property and they can delete it if they want to. They have done so in the past, and keep doing it in the future. Which means all your hard work on your blog, all those countless hours of writing blog posts might have vanished within seconds. Sad…
On the other hand, with a self-hosted blog on your own domain name – you are the REAL owner of your blog. You'll be able to name your blog whatever you want, for example, "YourName.com" or "YourAwesomeBlog.com. You can end it with .com, .co.uk, .net, .org, or virtually any other web suffix. Add to that unlimited bandwidth for videos, images, and content plus the free themes and you have a winning combo.
So how much is hosting and a domain name? Not as much as you're thinking, fortunately. It usually works out to about $5 to $10 per month, depending on your hosting provider which is less than a couple of coffees.
Check my other article for a full overview and comparison of web hosting services:
30+ BEST WEB HOSTING SERVICES OF 2019 (COMPARED AND REVIEWED) – BEST ILLUSTRATED GUIDE
I am personally using a Managed Word Press from GoDaddy.
Why Managed?
In this way I do not have to do any technical work or update, and it is very beginner friendly. The above article gives all the current best web hosting services if you want to look around.
I do like Godaddy for their customer service, if I run into any bug I can chat or call, and they always help. Also it is very easy to use.
Their web hosting service comes with a free domain.
It is an very important part in HOW TO START A BLOG, to own a domain, especially if you are doing this professionally.
3. Clarify your blog topic
The next step in HOW TO START A BLOG is the topic or niche.
You probably have a general idea of what you want to blog about. That's great, but when you start writing be focused. Don't write whatever comes to mind.
If you're part of a business, company or organization, your blog should be related to the product(s) or service(s) you provide, or the cause you promote.
If you're an individual, you have more flexibility when but the main things to remember are:
Blog about something you enjoy. If you aren't excited about your topic, writing about it will be drudgery. (And who wants that?) Also, readers won't be enthusiastic if you aren't.
Blog about something with plenty of room for discussion. You'll be at this a long time so make sure you have plenty to talk about.
Choose a niche in which you can establish yourself as an authority. You probably won't be the first person to blog about the topic you choose. Don't fret about this, just come up with a unique angle. Do you have a reasonable chance of making your blog better than others talking about the same thing? The goal for any blog is to become the go-to resource in its topic or niche.
4. Start a blog on your own domain (if you chose self-hosting and a custom domain)
I'm going to push ahead based on the premise you've chosen WordPress, and if you haven't, you should. Seriously, it's the best.If you're still a little confused by what a self-hosted blog is, allow me to explain and how you can go about setting one up for yourself.
You'll need to come up with a domain name you like and also choose a hosting company that can host your blog.
Domain: The domain is basically the URL of your website. Examples: google.com (Google.com is the domain), Facebook.com (Facebook.com is the domain). See? Simple!
Hosting: Hosting is basically the company that puts your website up on the internet so everyone else can see it. Everything will be saved on there. Think of it as a computer hard-drive on the internet where your blog will be saved
When you choose a web hosting service you can choose a domain name as explain above it can come for free with some of those services.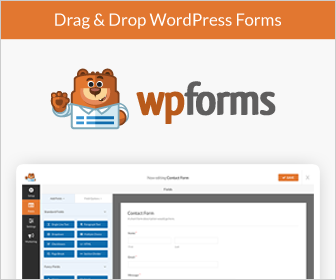 Read: 30+ BEST WEB HOSTING SERVICES OF 2019 (COMPARED AND REVIEWED) – BEST ILLUSTRATED GUIDE
So now you know what you want to blog about, you have selected your blog platforms, domain name and have obtain them.
5. Publish your main pages
Alright, now that you are all set up, your settings are configured properly and you have a good idea of what you'll blog about, let's put your own information on your site by publishing some content.
When you are learning how to start a blog you want to know what are the basics terms, I was very confused originally and I have spent a lot of time figuring how WordPress by myself.
First, a quick explanation of terminology. Your WordPress site is made up of Posts and Pages. Anytime you write your own words on your site, you will write them on either a Post or a Page. Here's the difference:
Posts are what we commonly think about when we think of a blog. These are individual articles on specific topics. For example, if you have a recipe blog, you might have posts like "The Best Chocolate Chip Cookies" and "Raspberry Lemonade." Each post would feature one recipe. When we talk about adding new content to our blogs, we are usually referring to publishing a new post. And when we scroll through a blog, we are usually scrolling through the posts.
Pages on the other hand, contain more permanent or unchanging information, like a Contact page or an About page. Pages don't show up automatically in the blog portion of the site alongside posts. Instead, they are accessed through direct links in the navigation bar, sidebar or footer. Some pages are common on all blogs, like a Contact page and an About page, but some bloggers include other pages as well, like a Tools I Use page or a signup page for an email newsletter.
To create a new post or page, make sure you're logged into WordPress, then click the + button at the top of your screen. Choose Post or Page from the dropdown like this:
From there, you'll enter your title, text and anything else you want to include. Then you'll hit the Publish button. We'll talk about this process more later.
Create some key pages first. Before you start writing your posts, it's a good idea to get your basic pages set up. That way, when you start getting visitors, they'll have access to more general information about you and your site. This helps your blog look more credible and trustworthy.
The pages I recommend creating first are:
Home page
This only applies if you chose to put your posts on a different page. If you opted to have your blog posts on your homepage, you can skip this!
Some blogs list their posts on their homepage (or main page). Other blogs, like mine, have what we call a "static" homepage. (Go to my homepage to see what I mean.)
A static homepage usually provides an overview of the site and includes a link to the blog (where the posts are listed), as well as links to other parts of the site.
Sidenote: In some instances, you might want a static site without blog posts at all. In that case, create pages and be done.
Now that you know the difference, what do you want on your homepage? Blog posts or a static page?
You can customize how you want your Homepage by going in the Menu into your WordPress dashboard and click on Appearance. Then follow the instructions.
Blog page
To check if you have a blog page already, go to Pages > All Pages.
If your homepage is a static page, and you need a blog page, go to Pages > Add New. Title it "Blog" or something similar. Do not type anything in the post window.
Hit Publish.
Next, go to Settings > Reading. Under "Your homepage displays" > "A static page" select the blog page you just created.
You can test to make sure it's working by adding "blog" (or whatever you titled your blog page) to the end of your URL in the address bar. For example, to see my blog page, I'd go to amylynnandrews.com/blog.
About page
Your About page is one of the most important parts of your site and is often one of the most visited pages. It's also one of the first places a visitor goes to decide whether or not your blog is worth their time. Writing a good one is essential.
Make sure a visitor will know within the first few lines of your About page how your site will help them. Don't launch immediately into information about you. They'll want to know why they should stick around.
Then, once you've told them why they should read, next show them what to read. Anticipate what a new visitor would want to know. Provide links to other pages on your site (once you have them of course).
Only then should you actually tell them about yourself.
Contact page
Providing contact information to your visitors is important. Blogging is a form of social media and building relationships is key. Being contact-able (is that a word?) is a must. This gives you a chance to make meaningful connections and start building those relationships.
Privacy Policy page
These days, privacy is important to us all. Having a privacy policy is important.
Go to Settings > Privacy to get more information and start creating your own Privacy Policy page. You can use the drafted page already set up for you as a template or you can use a generator like this one or this one.
Other Pages
The following are additional pages you might consider creating, although you could hold off on them until you get a tiny bit further along in the process.
Tools I Use. Many of your readers will appreciate a list of tools and resources you use and recommend. Additionally, this is a great source of affiliate income (my favorite way to monetize).
Email list signup page / Almost Done / Thank You. These pages are used when someone signs up for your email list. I highly recommend them.
6. Write your first post
Now that you've got your main pages set up, you're ready to start posting!
Writing and publishing a post in WordPress is pretty straightforward. Here are the basic steps, as well as some handy tips.
Ideas for your first post(s)
I recommend having 2 or 3 really thorough, in-depth posts when you launch, and 7-15 more posts in various stages — drafts to be edited, outlines to flesh out and topic ideas ready to write.
It's good to have solid content available if visitors find you, but at the same time, don't get bogged down writing a dozen or more posts before you publish anything.
Yoast, the SEO guy, calls these posts cornerstone content. They are also referred to as evergreen posts (because they are timeless) or pillar posts.
Whatever you call them, the point is to make them exceptional.
If you're having trouble coming up with ideas for your first post, type your main topic or niche into Google and see what others have written.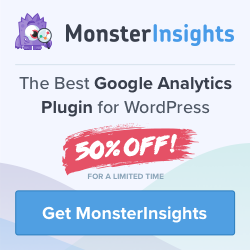 Don't copy of course, but use those posts as inspiration. Make your post even more thorough and in depth. This is a common technique called the Skyscraper Technique explained by Brian Dean.
For even more ideas, on the Side Hustle Nation podcast at 28 minutes, Nick Loper talks about a definition post and a fishbone post:
The "definition" post. This is good if your topic is slightly obscure or unfamiliar to most people. What is your main topic? Write about it in depth. Cover all the possible questions a beginner might have about it.
The "fishbone" post. This is an "epic list post of skills or ideas that are critical to your primary topic." Explain each, and link to high-authority sites on the topic. (You might also let those site owners know you did.) Over time, as you write more posts on the topic, replace the external links with your own internal links.
Alright, now that you have some ideas for your first post, let's get writing!
Open the Add New Post window. Make sure you're logged in to WordPress (simply type yourdomain.com/admin in your browser to log in).
From your Dashboard, go to Posts > Add New in the left column. Alternatively, you can hover over the "+ New" link at the top of your screen and choose "Post" from the dropdown menu that appears.
Add a title. My tip here is to title your post what people will search for to find it. For example, I titled this post "How to Start a Blog" because I figured that's exactly what someone would type into Google if they wanted to know what I'm explaining in this post.
Check your permalink. Before publishing your post (not after, otherwise you may break your link!), check and edit the permalink if you'd like. Use keywords and make it as close to the way someone would search for your content on Google. If you want to change the permalink structure of a post or page, simply click the "Edit" button next to the automatically generated permalink on your post or page and change it to what you want.
Compose your post. You can write directly in WordPress, but a lot of people choose to write in a text editor and then paste their completed post into WordPress when it's done. A major benefit to this is not slowing down your site while WordPress constantly autosaves as you go.
Add a link. To create a link in your post, highlight the text you want to be the link and click the link icon (looks like a chain link) in the formatting options box. A popup will appear where you can paste the URL of the page you want linked.
Select the category (or categories) and tag(s). On the right side of your screen, you'll have the option to select or add new categories and tags for your post.
Categories are used to define the general topics on your blog. Ideally, your blog will only have 5-7 categories so choose them thoughtfully. Well-chosen and well-used categories can make a reader's experience on your blog pleasant. They also provide a basic structure or "outline" for your content.
Tags are more specific — too specific to be categories themselves. Many people don't use tags (I don't). If you do, use as many as is necessary to keep your information organized without getting messy.
Preview. Once you're done writing, hit the Preview button in the top right of your screen to see what your post will look like.
Save, schedule or publish your post. WordPress has an autosave feature which automatically saves your writing every few minutes.
Keep a post in Draft mode and come back to it later if it's not ready to go live. See all your drafts by going to Posts > All Posts.
If your post is ready to be published, you can publish it immediately or schedule it to be published at a future day and time.
To publish it immediately, make sure "Immediately" shows next to Publish in the Status & Visibility box. Then hit the Publish button at the top of the screen.
To schedule it to publish later, click "Immediately" next to Publish and choose the day and time you want it to go live. Don't forget to set your timezone first (Settings > General)! Also, setting the date and time is not enough. You must also click the "Schedule" button at the top of the page.
Post visibility. You have other options in the Status & Visibility box as well. You can make your post public, private or password protected.
Public is normal and makes it available to all. Private keeps it, well, private, allowing access to only site admins and editors. Password protected means anyone who wants to see the post has to type in the password you set before seeing the post.
7. Customize your blog design
Now that you've got some content, you may want to change your blog's design. This is an important step in HOW TO START A BLOG. It took us this long to get to design because it's easier to see what a design will look like with it filled out a bit. It's kind of like how it's easier to see the design on a balloon once it has some air in it.
In WordPress, this is done by installing a new WordPress theme.
A lot of new bloggers get really excited about all the design options available. There are a lot! However, it's easy to go overboard.
Less is more. Start with a minimal theme. The more fancy your theme, the more moving parts. The more moving parts, the more there is to break.
That leads me to speed and mobile responsiveness.
Your site should be fast and should work well on all devices, from phones to tablets to desktops. Again, less is more. Fortunately, most reputable themes ensure this from the get-go, but it's still important to keep tabs on this yourself.
Also when considering a new theme, take note of your blog's basic elements and where you want them on the page. Do you want a large image on the homepage? No sidebar? A footer? Do you want your posts on the right or the left of the screen? Do you want your main navigation menu at the top of the screen or under your header?
Try to look past colors, fonts and other easily changeable things. If you can find a theme with the elements in the spots you want them to start, it'll be a lot easier to make the switch.
Where to find a new WordPress theme. I always recommend purchasing a premium theme. Premium themes are better maintained, often have helpful documentation or tutorials and usually offer support. Find the theme you want on its own site and purchase it. You'll be given instructions to download it to your computer after purchase.
You can also find new themes from your WordPress Dashboard by going to Appearance > Themes. Search if you know the name of your desired theme, or click the "Add New" button at the top of the page to browse.
Install your new WordPress theme. If you found a theme via your WordPress Dashboard, simply click the Install button.
If you purchased a premium theme elsewhere, it will come packaged in a zip file. (The zipped file is what you will need for the following step, so if your computer automatically unzips zipped files, locate the zipped version on your computer before moving on.) In your WordPress Dashboard, go to Appearance > Themes > Add New > Upload Theme. Find the zipped file and upload it.
To activate a new theme, go to Appearance > Themes. Hover over the theme you want and click Activate.
Customize your theme. Once your theme is activated, go to Appearance > Customize. If the Customizer doesn't work with your chosen theme, I would not use it as it's probably not kept updated. The Customizer will allow you to tweak things like color, fonts, and other things. Options will vary depending on your theme.
Set up widgets & menus. WordPress widgets allow you to easily put chunks of information in your sidebar, footer or other places on your site. Your options for widgets will depend on the theme you use. Go to Appearance > Widgets. Drag and drop widgets from the left side of the page to the sidebars and footer on the right side. Use the tiny down arrows to edit the content within. Always save!
Menus are used to put navigation bars on your site. They can also be found by going to Appearance > Menus. Again, menu options will depend on your theme. If you're using a premium theme, consult the help documentation for instructions to set your menus up.
8. Plugins
This is the next step in HOW TO START A BLOG – plugins. There are few plugins that I am always adding to any site, which are must have:
Every web site need contact forms to interact with the visitors.
What is a contact form? It is a form, field where one can add information and ask question and can be used for various purposes as collect subscriptions, payments, get questions and so on.
Here is an example on my site of 2 contact forms. One is a "contact us" contact forms and the other is a "subscription form".
WPForms is the best WordPress contact form plugin. Here are the features that makes WPForms the most powerful and user-friendly WordPress form builder in the market.
You can download the free version from the Plugin menu. Go to Plugins, add new and type WPForms.
Once you have the free version you can upgrade to the one you need.
Top Features
Online Form Builder
Conditional Logic
Conversational Forms
MailChimp Forms
AWeber Forms
File Uploads
Stripe Forms
Post Submissions
Signature Forms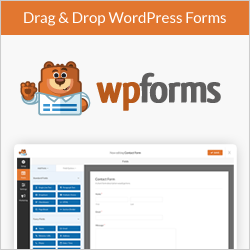 MonsterInsights
I always download MonsterInsights to check the daily traffic and performance of the site as overall, you can have the statistics who has visited your site right inside WordPress.
MonsterInsights is the best Google Analytics Plugin for WordPress. Here are the features that makes MonsterInsights the most powerful and user-friendly WordPress analytics plugin in the market.
There are most probably more plugins that would be needed as soon as you get going but those are the "must have".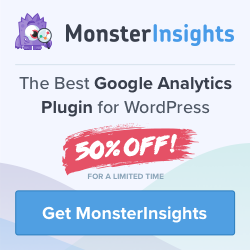 9.Get traffic & make money
I guess this is the most important thing once the rest is done and it is part of HOW TO START A BLOG.
There are way to drive traffic if you do not want to wait for Google to rank your content. It could be social media platforms, paid ads and so on. It is a matter if a new article to go into details.
Once you've established yourself as a trustworthy source of information, others will begin to visit your site.
Once you have a steady flow of traffic, you can brainstorm ways to monetize so you can make money.
Build an email list. Your email list will be an invaluable tool for getting traffic and making money. I recommend you set one up as soon as you're able. What's so great about an email list? It gives you more control. Armed with your readers' email addresses, you can go to them when you want to highlight your content or promote a product, instead of waiting for them to come to you.
Tips for getting traffic. I can't stress enough the power of good content. Excellent content gets suggested by Google, passed around social media and shared by others. Make your blog the best in its class. Hang out where your target audience hangs out and build relationships, no strings attached. Where do they spend time online? Facebook? Instagram? YouTube? Hang out there too, and make friends.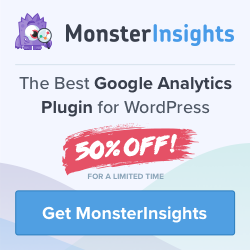 Hope you have a better idea of HOW TO START A BLOG!
Find HOW TO START A BLOG in Pinterest!