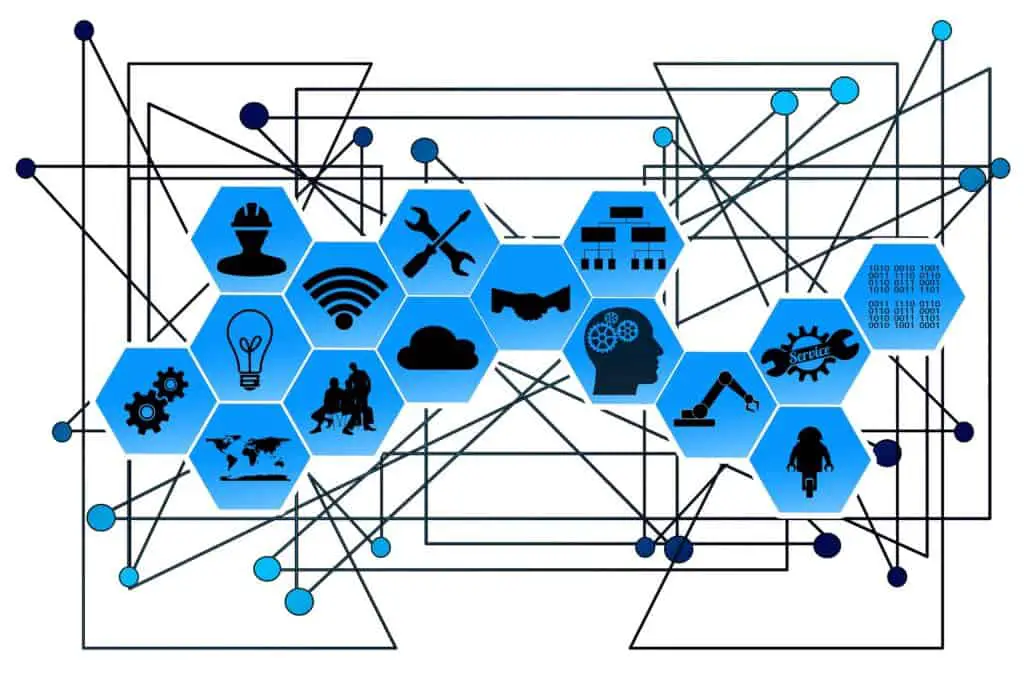 Best Web Hosting Services of 2020: anyone how wants to start a site or a blog needs to host their website somewhere. However, how to choose amongst the multitudes of options available?
Pretty much any hosting these days may serve the purpose, some are better than others in terms of speed, security assistance, and other features, the key is to find the one right for you.
It all comes down to what you need and what you are trying to do. We are going to point out what is the best quality of each provider so you can choose yours by your needs.
WHAT IS WEB HOSTING?
Web hosting is a service that allows websites to go live on the internet and be accessible around the world on the World Wide Web. These companies buy or lease servers in data centers that are connected to the internet and sell space on these servers. A web server in a data center can contain one or more websites, and the operating system settings will be different if you have shared hosting, dedicated hosting, or VPS hosting.
To build a website, you need both a domain name and a hosting account. If you don't have a domain, you can purchase one as an add-on.
You can perform domain registration and hosting separately. However, you'd have to point your domain to your web host by editing the DNS records. If you purchase the domain name and website hosting from the same company, you will not have to change your domain settings.
But for example, if you already have a free domain name with Siteground and want to host with Bluehost, you'll have to change the DNS records.
Most bloggers would tell you to get started with a self-hosted WordPress site by Bluehost, Siteground, and some of the most common web hosting providers.
Most people starting a blog don't know much and can be challenging to deal with the most technical aspects. It already quite some work to write and promote a blog, let alone mastering technical aspects right from the beginning. Over time one can get to know them.
My suggestion is to start with a Managed WordPress by GoDaddy.
This is a solution that goes midway between website builders and traditional web hosting solutions.
MANAGED WORDPRESS
With a Managed WordPress website, your hosting provider will take care of many of the tasks that are usually up to the site owner, a new blogger not necessarily will be comfortable with those aspects right from the beginning. Those things are stuff like updating your website, backing it up, performing security checks, and monitoring it.
WHY GoDADDY?
GoDaddy provides award-winning support 24/7, you can ask them any question at any time. They have a chat available where someone is going to help you.
This is ideal for start ups.
When you are just starting, having the possibility to have support with your site and answer questions as to why something is not working, is very valuable. And it is free.
The only downside is the price, managed WordPress is a bit more expensive. I assure you it is worth the expense.
WEB HOSTING PROVIDERS
With all the above said, here are the best web hosting providers. Let' see what each one of them provides and what are the different aspects and qualities of each one, so you can decide based on what is most needed.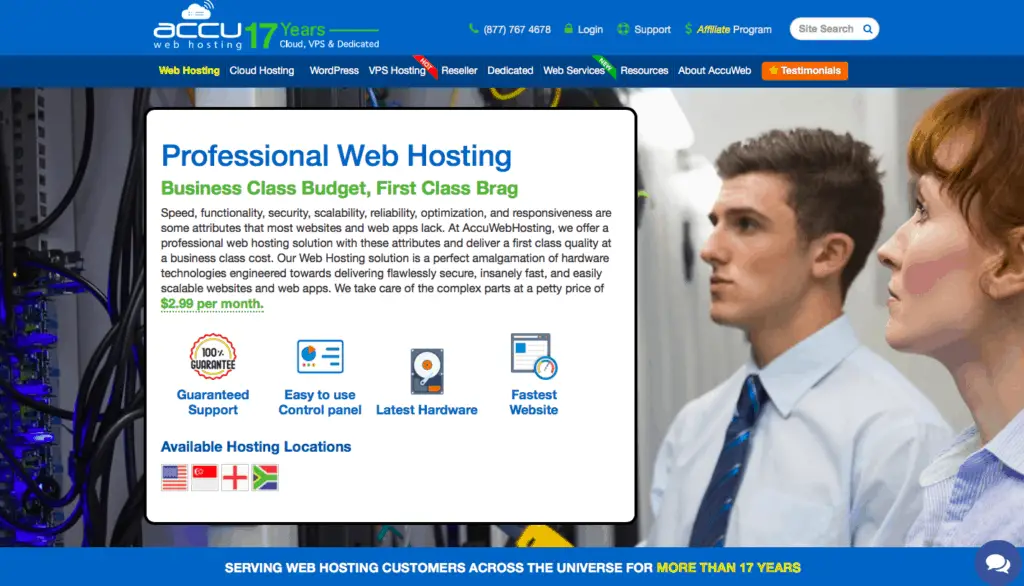 AccuWeb Hosting has more than 14 years of experience in providing hosting and internet services, such as shared hosting, VPS hosting, cloud hosting, and dedicated services running on Linux and Window platforms.
AccuWeb Hosting offers a complete range of Web hosting services to cover businesses of any size. Shared hosting plans are provided to websites which only receive minor traffic, VPS hosting plans are, therefore, medium-sized organizations, and Dedicated Servers are offered to those large organizations which demand vast amounts of hardware and bandwidth. Advanced SSDs and sophisticated Cloud technologies primarily power Their web hosting infrastructure
Approved by Microsoft as a WebMatrix Compatible Hosting company, they are the recommended company to use because of their ASP.NET components.
They are known for their speed, add-ons, and additional RAM, making them one of the most configurable hosts on the market.
All orders are instantly processed and feature a powerful 1-Click installer, which aids in the installation of 100+ scripts and applications such as WordPress, Joomla, and Magento.
AccuWeb Hosting provides highly secure256-bit SSL certificates to encrypt the sensitive information that your website will send and receive over the internet.
 The main reason to choose AccuWeb Hosting: dedicated VPS solution at a fraction of the cost.
PRICING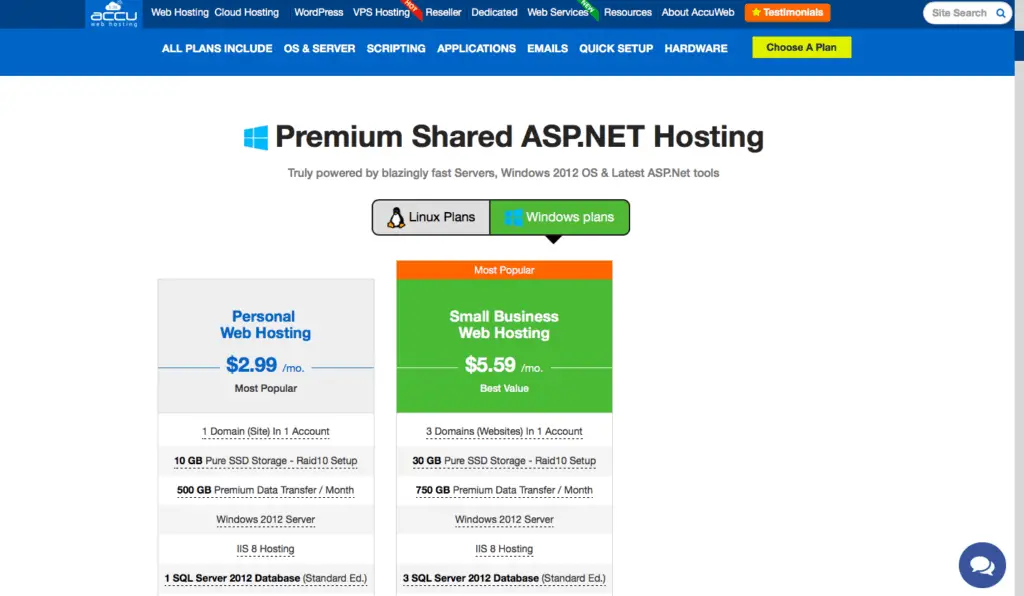 You can get started with their basic shared web package at $2.99/month, and their VPS plans from $10/month. For the latter, these plans include 100% Purse SSD storage, Windows Server 2016 OS, and quick setup.
The first choice is Bluehost, not only because they are powering over 2+ million websites, and this alone should say more than something, but also Bluehost has been recommended by WordPress.org since 2005.
If WordPress recommends it, it must be a sure hit.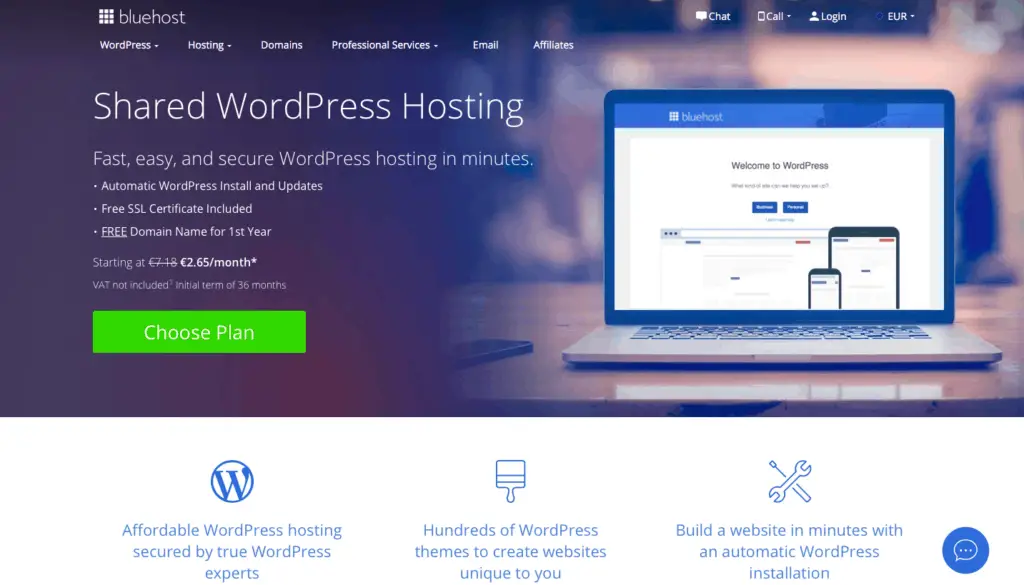 With Bluehost, you receive all the power of WordPress along with innovative plugins, themes, and 3rd party integrations.
In addition to offering reliable and affordable WordPress hosting, Bluehost installs WordPress automatically upon the completion of signing up for an account. You don't need to worry about finding the correct version of WordPress, Bluehost always installs the latest version, so you have the most recent features available for your website.
With a free domain, free SSL included 1-click WordPress install, FTP, and 24/7 customer support, their plans start at only $2.65/month, and they have a 30-day money-back guarantee.
All plans include:
Automatic WordPress Installation
Microsoft Office 365 available
Free Domain Name for 1 Year
Automatic WordPress Updates
Secure Configuration of Login Credentials
Get Verified on Google My Business
The free SSL certificate is a perk. Other providers can make you pay for this and could be expensive. If you don't have an SSL certificate, your site may look not secure, causing you to lose visitors.
Bluehost's SSL Certificate is powered by Let's Encrypt, and each certificate works to protect the connection between websites and your visitors. Your personal information, eCommerce transactions, and other sensitive data will be protected
The main reason to choose Bluehost: Very Cheap for what it offers. The price/quality rate is the best. If you are a startup or a small business, Bluehost is one of the best options you have.
PRICING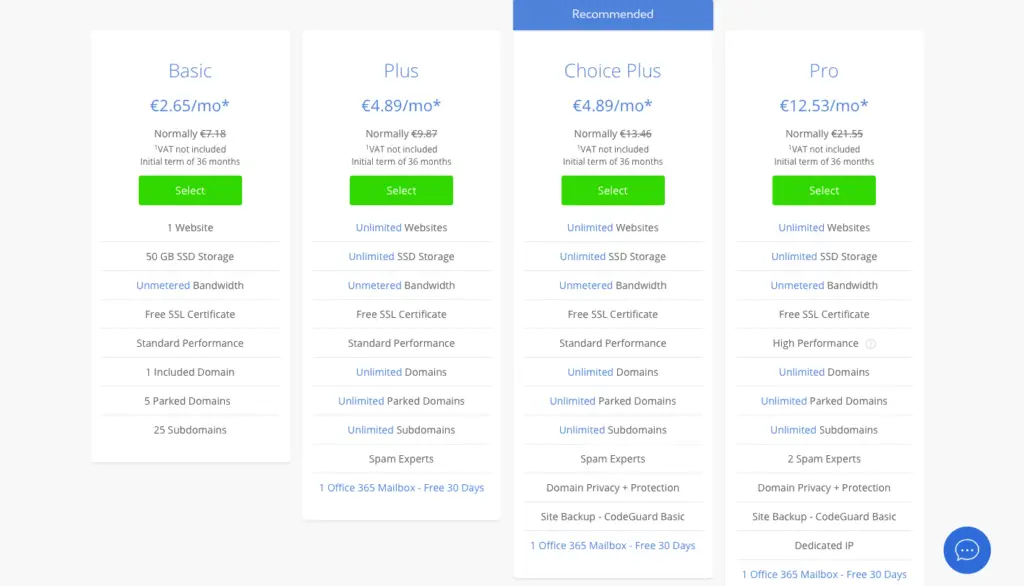 Plans are starting at $2.65.
At Checkout you can choose hosting plans for 12,24 or 36 months. With the 36 months terms you have the monthly costs reduced at $2.65.
In other words the longer the terms, the cheapest the plans:
€95.38  (€2.65 for 36 months)
€85.14  (€3.55 for 24 months)
€53.35  (€4.45 for 12 months)
But hey, we are here to stay and create a successful blog, aren't we? So let's economize right at the beginning.

Interserves is an affordable web hosting provider with an emphasis on high-quality customer service provided via multiple channels 24/7, 365 days a year.
As you have seen, I try to point toward excellent customer service and assistance, I have been new too, and I know what means striving to create a site from scratch, not knowing the technicalities.
With InterServer, you'll find a variety of hosting options to choose from, including shared, VPS, and dedicated plans, as well as colocation services if you prefer to own your physical infrastructure.
Mike Lavrik and John Quaglieri started InterServer on a strong foundation of technical expertise and customer support.
But also the company image is built on friendly basis customer relations, showing who they are with photos including so much of "family" dog.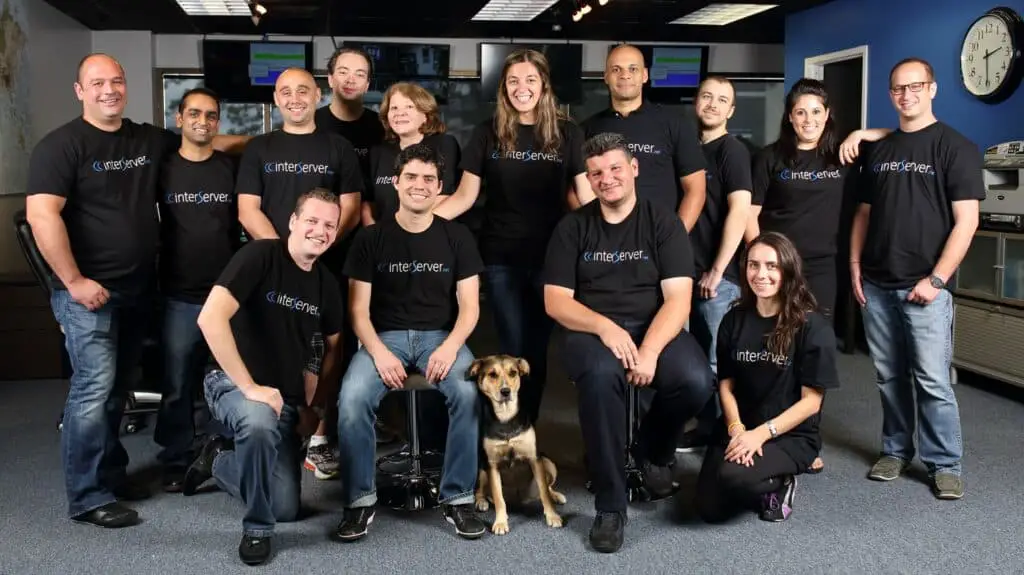 It all exudes trust.
Here some of the services provided from Interservers:
Main reasons to choose Interserves: for the low price and for new bloggers with little experience.
They have excellent support, and in many cases, they may help you to configure your site or anything if you ask. It has happened to me I had problems installing a program, and they did it for me. Excellent service.
PRICING
There are different prices and plans for the different services starting at $5.
They also have a price lock guaranteed. Meaning your starting price will not increase.
Price Lock Guarantee: A price lock guarantee with InterServer means the price of your services at sign-up is never subject to change. For instance, if you register with our Standard Hosting Plan for $5/month, this will remain the price you pay for the life-span of the account. Of course, there are no contracts, and all services may be canceled at any time. 
They get you started with $1 for the first 3 months, then renews $5 per month or $4 per month when paying for three years.
Longer the terms, the cheapest the plans:
$1 for 3 months. Then $5 for 1 month
$1 for 3 months. Then $15 for 3 months
$1 for 3 months. Then $28.50 for 6 months
$1 for 3 months. Then $54 for 12 months
$1 for 3 months. Then $102 for 24 months
$1 for 3 months. Then $144 for 36 months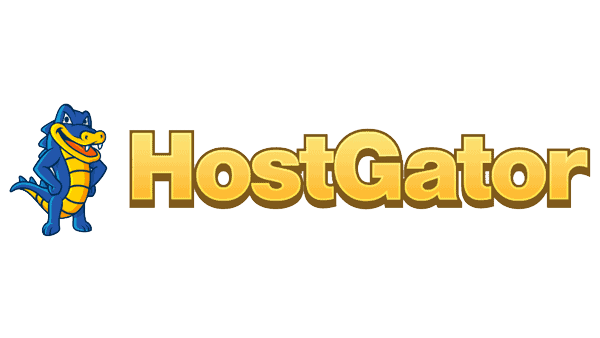 HostGator is a well-known hosting provider that's based in Houston and hosts over 9 million domain names. Founded in a dorm room at Florida Atlantic University by Brent Oxley, HostGator has grown into a leading provider of Shared, Reseller, VPS, and Dedicated web hosting.
Hostinger is an award winning web hosting provider:
In 2016, PC Magazine honored HostGator with multiple Editor's Choice awards for their overall web, Shared, Dedicated Server, and Managed WordPress hosting plans.
HostingAdvice.com announced HostGator.com as its 2016 Best Host to Grow With
WPBeginner rates Hostgator web hosting a perfect 5 out of 5 stars and has endorsed HostGator as the Best Web Hosting for Businesses among their recommended WordPress hosting providers.
They make the website building process easy, with simple drag and drop functionality and the ability to add unlimited domains. They'll also assist with free migrations within the first 30 days of your sign-up.
HostGator offers 24/7 customer support through live chat, email, and phone, and they have pretty good response times.
Web Hosting Features
Flexible, Easy to Use Control Panel
Unmetered Bandwidth
Unlimited Sub Domains, FTP Accounts, and Email Accounts
99.9% Uptime Guarantee
No Contract with a 45-day Money-Back Guarantee
SSL Certification
Main reasons to choose Hostgator: Reliability, perfect for businesses.
PRICING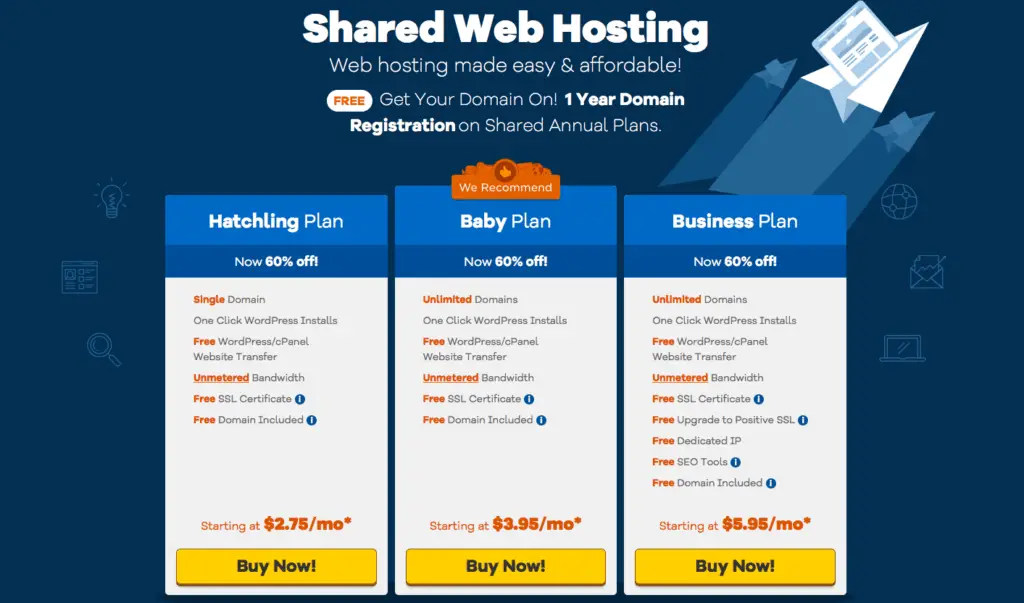 They offer three main plans, including Hatchling, Baby, and Business. The higher-tier plans include dedicated IP addresses and SEO tools to grow your online presence. Additionally, they have a 45-day money-back guarantee if you're not satisfied with your purchase.
They are one of the cheapest options out there, with plans starting at $2.75/month on 36-month plans.
Longer the terms, the cheapest the plans, starting from the Hatchling plans ( lowest price):
€105.35  (€2.75 for 36 months) -60% off
Be aware at checkout about the different add-on included automatically, which may increase the price. Other web hosting providers may have those features included.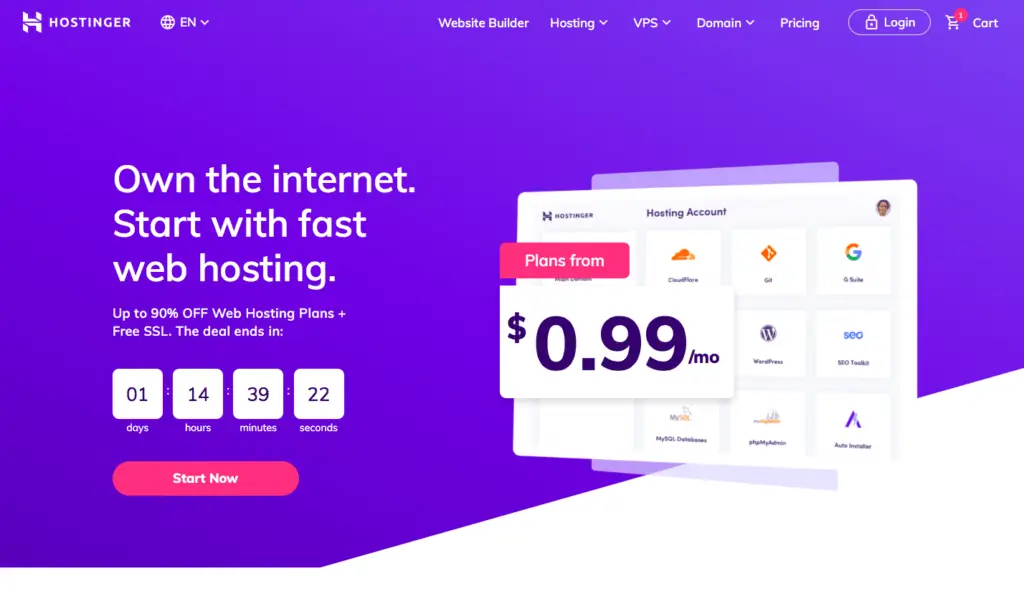 Hostinger is known for its fast and secure web hosting. They're currently offering a massive 90% discount on paid plans with prices starting at $0.90/month. 
They have a super knowledgeable 24/7 multilingual (20+ language) Customer Success Team and are known to pick up a live chat in less than two minutes.
Hostinger is amongst the best website builders as they are also of the fastest web hosting providers with an average page load speed and guaranteed uptime of 99.9%.
All Hostinger Premium & Business hosting plans are packed with huge disk space & bandwidth designed to fit the needs of your website perfectly. They offer:Free Domain Hosting & Free SSL and Hosting optimized for WordPress.
Your WordPress website or blog speed is one of the most critical factors needed to succeed. Thanks to servers optimized for WordPress and custom built caching plugins, Hostinger can achieve the industry's fastest WordPress website speed for the most affordable cost.
And 30-day money-back guarantee.
Main reasons to choose Hostinger: Speed of servers coupled with an incredibly low cost for the first four years!.
PRICING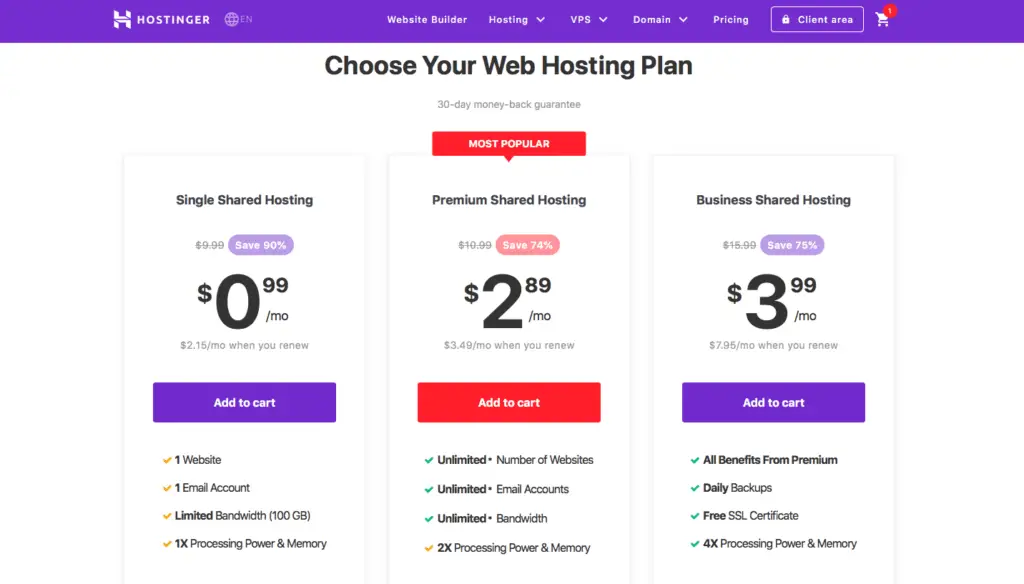 Hostinger's plans are incredible: you can start as low as 0.99. It is a steal.
$9,99 for 1 month – $9.99
$2.99 for 12 months – $43.77
$1.59 for 24 months – $46.56
$0.99 for 48 months – $57.97
This includes a free SSL certificate for life. Impressive pricing.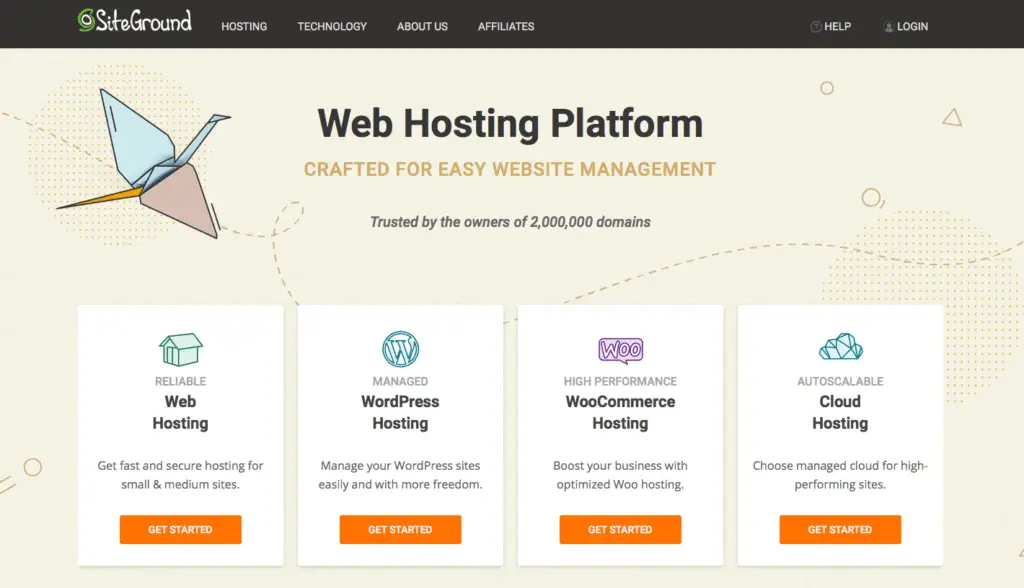 SiteGround is hosting 2,000,000 domains while keeping customer satisfaction rate at 98% and even increasing it every year for the past five years.
In addition to customer service, performance is a strong benefit for SiteGround users, as they had an average 99.99% uptime in 2018. They also have pretty strong page load times under 750ms.
SiteGround hosting platform is built on Google Cloud and uses its ultra-fast network and SSD persistent storage, plus offers free Let's Encrypt SSL that keeps your data safe and daily backups that ensure your peace of mind.
All SiteGround plans include WordPress installation, the natural and fast WP Starter site-building wizard.
Main reasons to choose SiteGround: personal and business websites.
PRICING
Plans are starting at $3.95/month. Including:
1 Website
10 GB Web Space
~ 10,000 Visits Monthly
Unmetered Traffic
Free SSL
Daily Backup
Free CDN
Free Email
Managed WordPress
Unlimited Databases
100% renewable energy match
30-Days Money-Back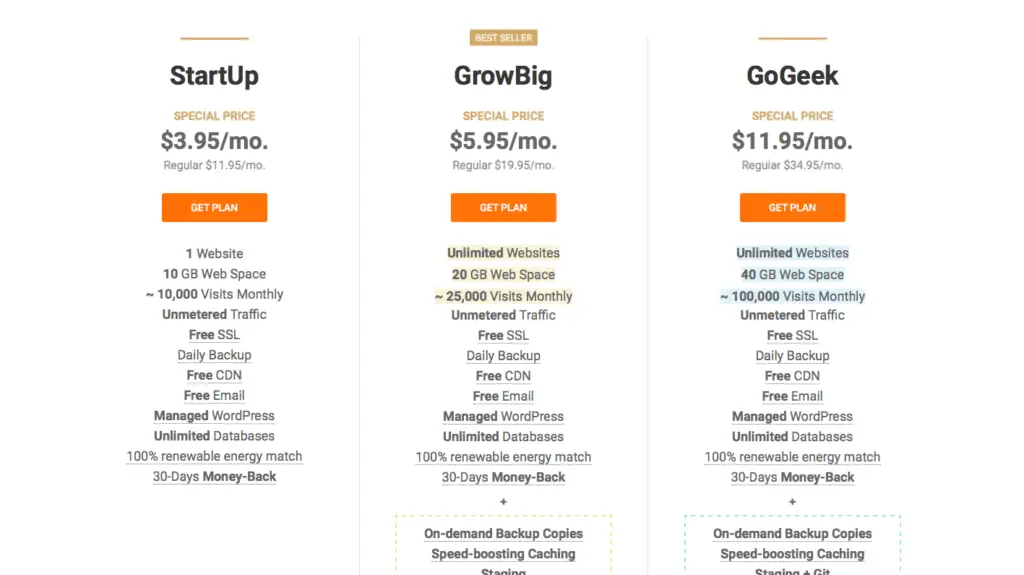 $3.95 for one month – it requires $12 installation fee
$3.95 for 12 months – $47.40
$3.95 for 24 months – $94.80
$3.95 for 36 months – $142.20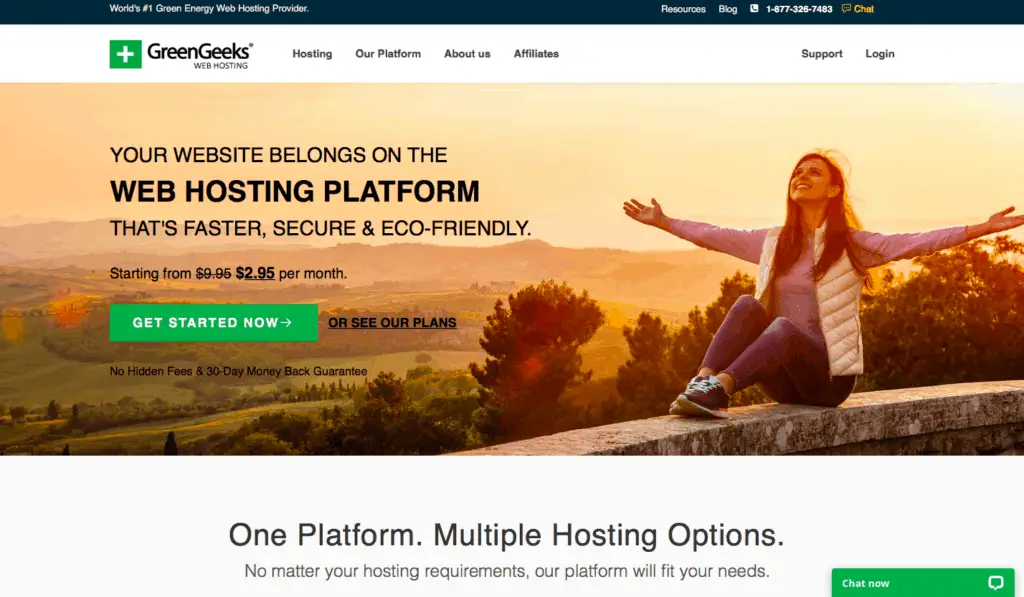 GreenGeeks is an environmentally friendly web host with over 10 years of experience. They boast both a 99.95% uninterrupted time and feature load times under 500ms. An interesting choice if you're looking for an environmentally-conscious web host.
Since launch in 2008, GreenGeeks has been the industry's leading eco-friendly web hosting provider putting back three times the power consumed into the grid in the form of renewable energy. 
With 10 years experience and 40000+ customer they provide high quality, affordable website hosting plans.
Automatically install WordPress with just a single click of the mouse and high-performance technologies to bring you incredibly fast WordPress hosting.
With the cheapest plan at $2.95/month you can get:
1 Website
1-Click WordPress Install
Unlimited Web Space
Unlimited Data Transfer
Free Domain Name for 1st Year
Free Wildcard SSL
Standard Performance
PowerCacher Included
Main reasons to choose GreenGeeks: Eco Friendly.
PRICING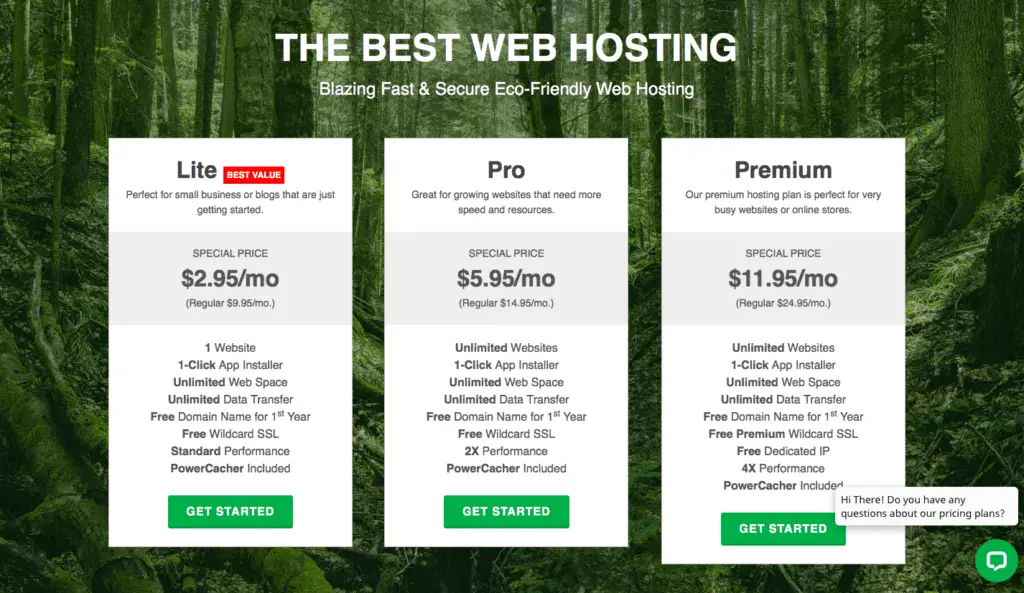 Plans are starting at $2.95:
$2.95/months for 3 years
$3.95/month for 2 years
$4.95/mont for 12 months
$9.95 monthly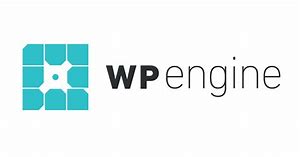 WP Engine offer enterprise hosting performance with speed, security, and scalability. Their Managed hosting is specifically for WordPress sites.
WP Engine is a new breed of the technology company at the intersection of software innovation and services their platform provides brands the solutions they need to create remarkable sites and apps on WordPress that drive their business forward faster.
WP Engine provides daily backups of your files so you can keep your peace of mind. They also have excellent uptime, reliable customer service, and high-end custom plans for the enterprise. However, if your needs aren't as advanced, this may not be for you.
Built around Managing WordPress, here some of the best features included with all plans:
SSL certificates included in all plans
Minor updates will be pushed through automatically, while WP Engine vets major updates thoroughly before recommending them.
Automatic Platform Updates
Free Fully-Managed CDN to increase speed
Automatic Encrypted Backups
Threat Detection & Blocking
Smart Plugin Manager updates plugins daily and ensures plugins won't break your site with visual regression testing.
Plugin Vulnerability Mitigation
24/7/365 Support
Main reasons to choose WP Engine: WordPress's best performance, especially at the enterprise level.
PRICING: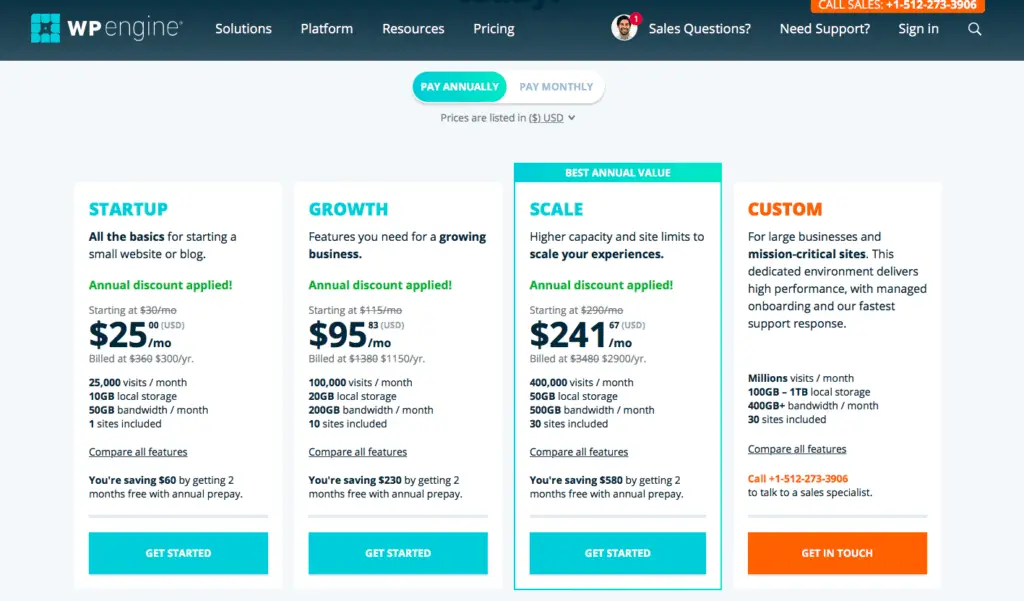 Prices are higher for WP Engines due to the high quality services. Plans starts at $30/month.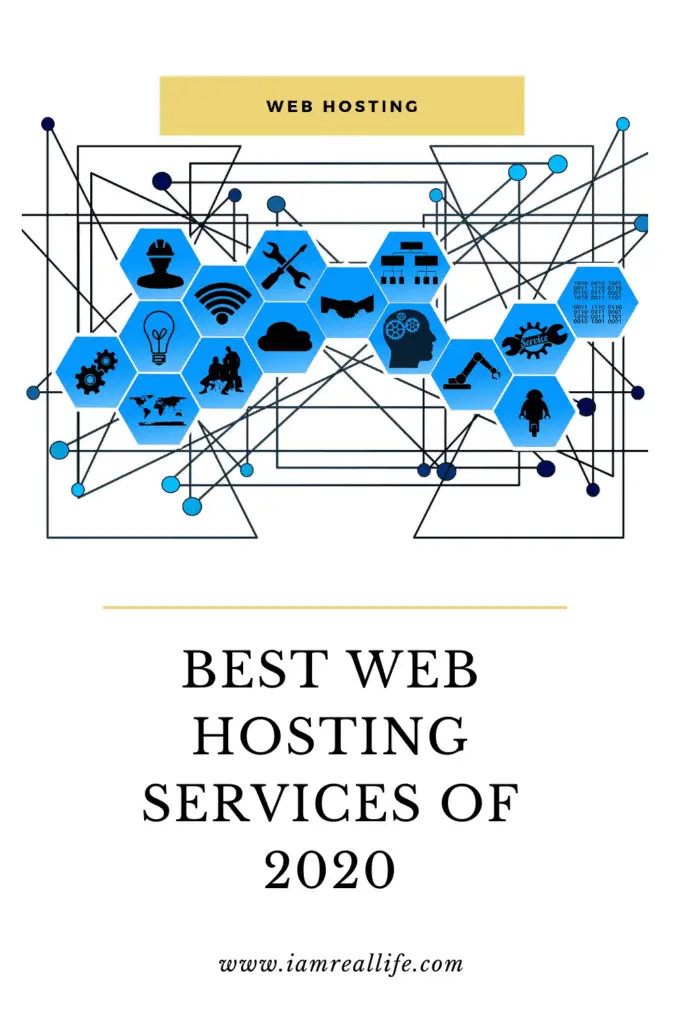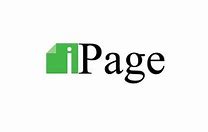 iPage is a good platform to build, market, and grow your small business website because of its low-cost offerings and easy website tools.
It's a possible choice for local businesses on a budget because it includes a website builder, and access to WordPress or Weebly, which allows anyone to build an eCommerce site.
IPage hosts over one million websites and was created in 1998.
They offer a free domain name registration, unlimited email accounts, and unmetered bandwidth & disk space. All with a 30-day money-back guarantee:
Unlimited disk space
Scalable bandwidth
Unlimited domain names allowed
Unlimited MySQL databases
Free SSL Certificate
Free domain for one year ($14.99 value)
Main reasons to choose IPage: An option for local businesses on a budget and small blogs.
PRICING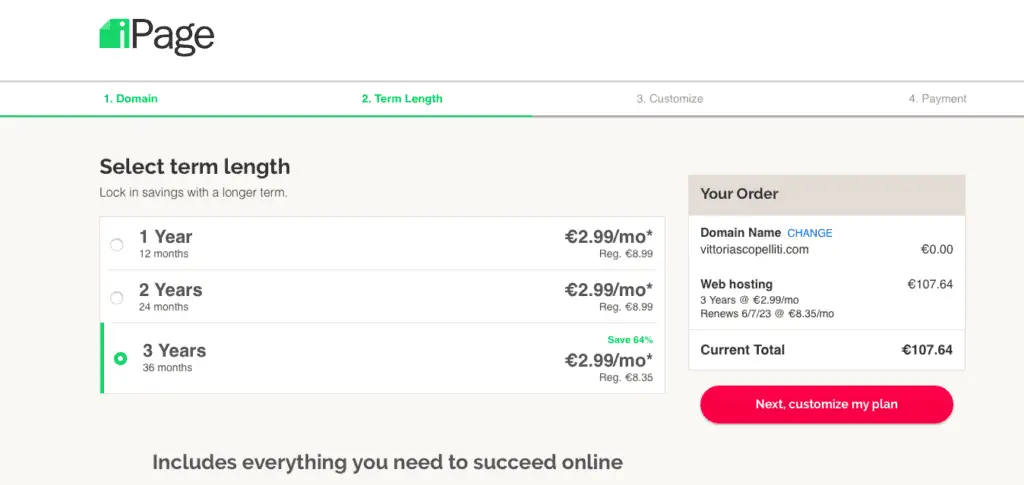 They have one size plan at $2.99.
$2.99 for 36 months – $107.64
$2.99 for 24 months – $71.76
$2.99 for 12 months – $35.88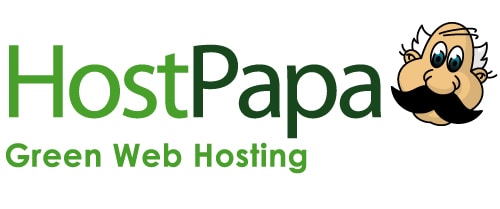 HostPapa Inc., a leading Canadian cloud services provider, specializes in providing web hosting solutions and cloud services for small and medium businesses. 
HostPapa has been awarded a 2016 Best Shared Web Hosting award and has been awarded a 2016 Best Customer Service award from industry publication Host Advice.
Additionally, it has taken the initiative of going green by purchasing 100% green renewable energy to power its data centers, web servers, office computers, laptops, and office space.
This includes hosting, domain registration, 400+ business apps to connect to, and both the option of an easy drag-and-drop website builder or WordPress installation depending on what you are interested in.
Read the full HostPapa review HERE.
Main reason to choose HostPapa: Enjoy rocket fast servers for businesses and blogs.
PRICING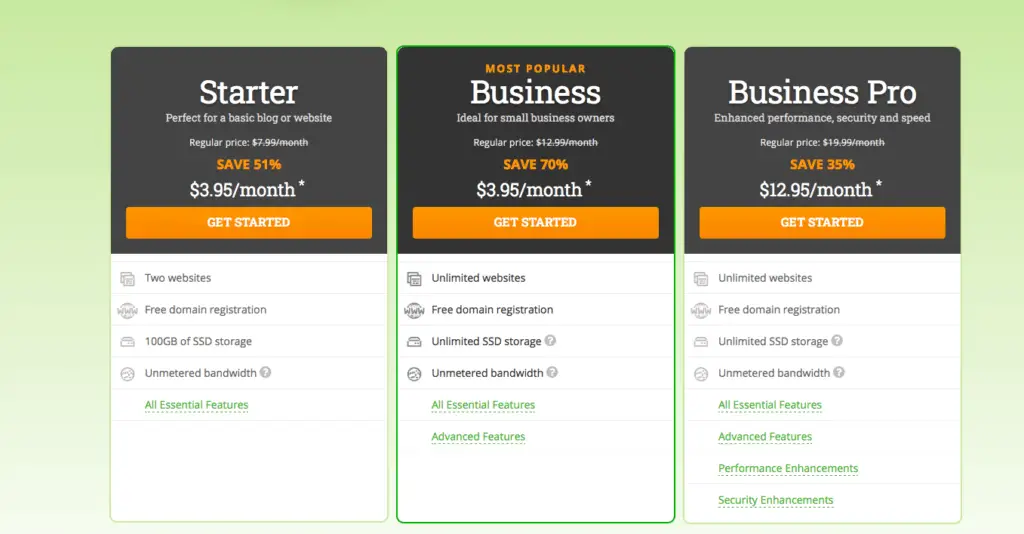 The starter plan give you:
Two websites
Free domain registration
100GB of SSD storage
Unmetered bandwidth 
All Essential Features
The peculiarity is that you can choose the servers location between USA, Europe and Canada.
HostPapa has three main plans ranging from $3.95 to $12.95/month. However, they also charge for add-ons like SSL certificates. You'll also want to make sure you turn off their other extras at checkout, which would add $39.90/year.
With the cheapest plan:
$3.95 for 36 months – $142.20
$4.95 for 24 months – $118.80
$5.95 for 12 moths – $71.40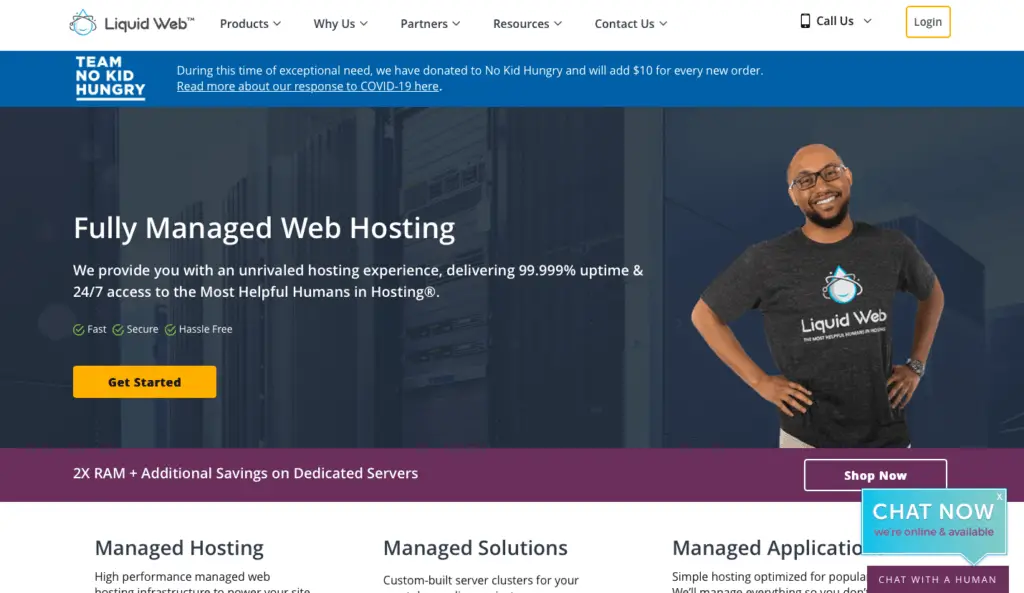 Liquid Web is known as "all the managed hosting you'll ever need". They are known primarily for their fully managed hosting services.
First, their 24/7 customer support has an unbeatable 59 second guarantee. 
They provide:
59 Minute Helpdesk: Initial HelpDesk tickets are responded to within 59 minutes.
100% Network UPTIME GUARANTEE (All major routing devices within our network are reachable from the global Internet 100% of the time)
100% Power UPTIME GUARANTEE (This guarantee assures that power to your rack will be online 100% of the time )
30 Minute Hardware (Faulty dedicated server hardware will be replaced within 30 minutes of identifying the problem)
There are 9 different host option:
Dedicated Servers
VPS Hosting
Cloud Dedicated
Private VPS Parent
Cloud Sites
Server Clusters
Managed WordPress
Managed WooCommerce
VMware Private Cloud
If you're just starting out, their Managed WordPress hosting starts at $19.33/month. With that plan, you get 1 site, 20 GB SSD storage, 5 TB of bandwidth, a free staging environment, and backups every 30 days.
The main reason to choose Liquid Web: a medium-sized business that needs fully-managed cloud or VPS hosting, or starting a blog with no budget problems.
PRICING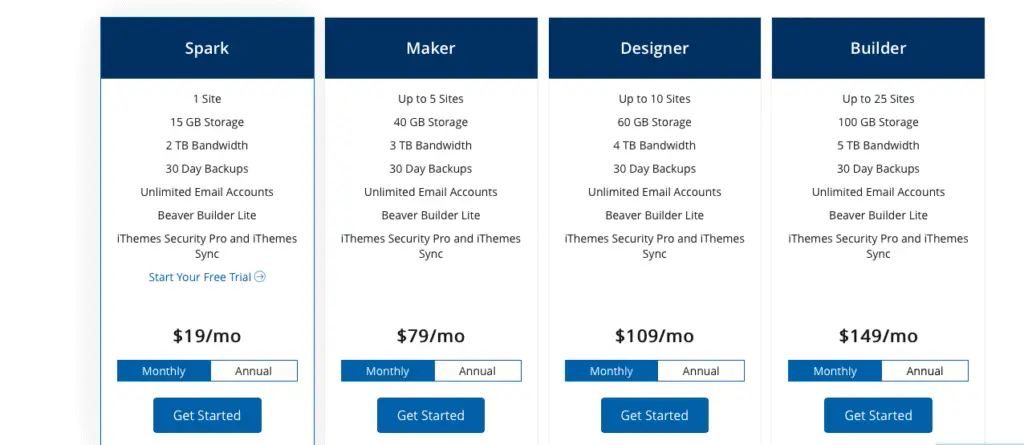 Plan: Managed WordPress Hosting – Personal (Annual) at $19.33/month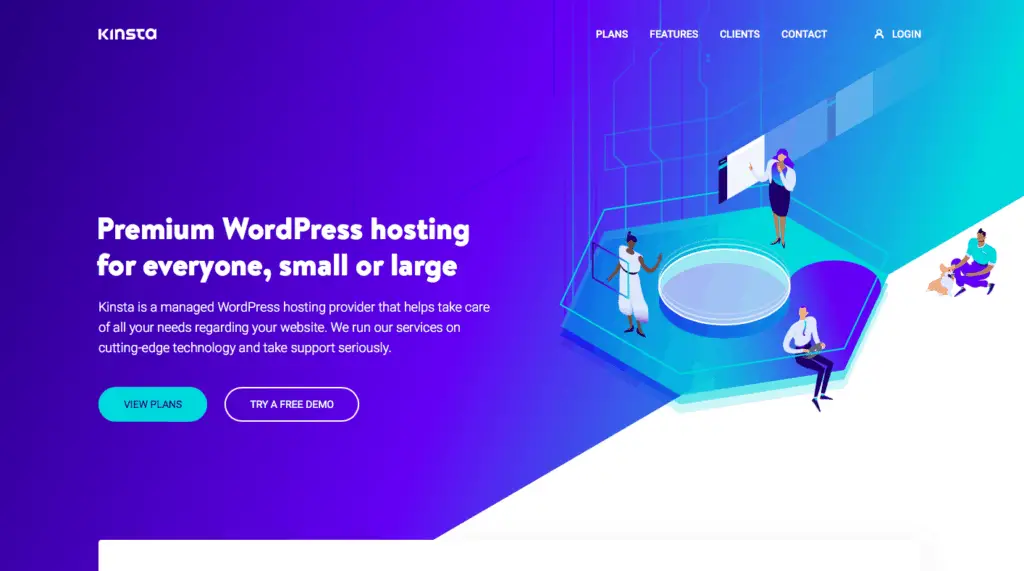 Kinsta is powered exclusively by Google Cloud Platform, and it utilizes Google Cloud's premium tier global network to ensure your site loads even faster. Google Cloud recommends Kinsta as a fully-managed WordPress hosting solution.
You have the option to choose from 23 data centers for your site. Each of your sites can have a different data center
Kinsta is one of the fastest and most reliable WordPress hosts on the market!
Google reveals the top three SEO ranking factors, and guess what? Performance is one of them. Having a slow site is going to impact your website severely.
They have a powerful and easy-to-use dashboard where you can view multiple sites at once, analytics reports, manage users, and more. They weren't satisfied with any of the existing control panel solutions on the market, so they built their own from the ground up precisely for WordPress.
Their Dashboard is called MyKinsta and includes so many features and options not commonly available with the cPanels used with another WordPress hosting.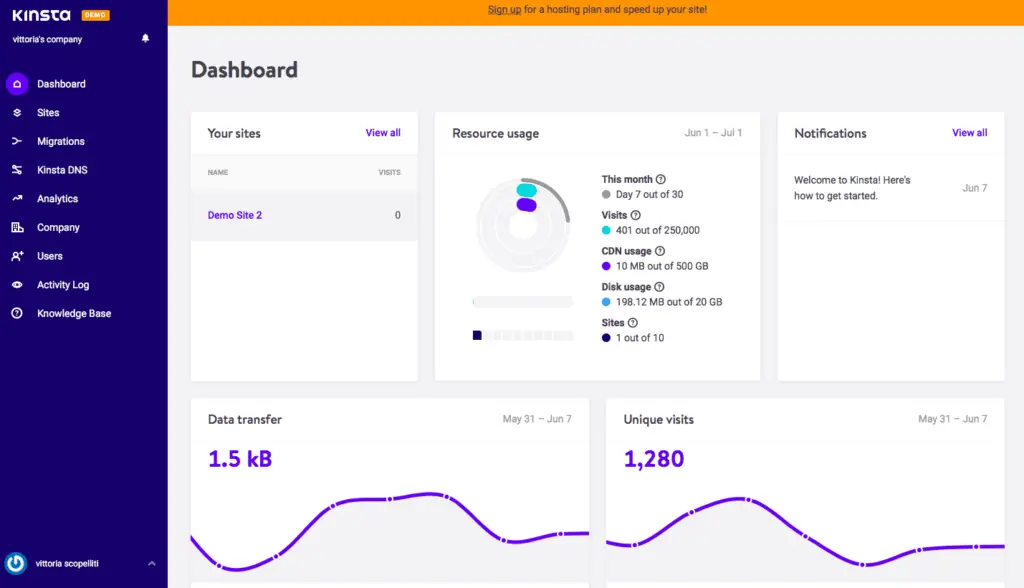 All plans come with free unlimited migrations from many different hosts, automatic daily backups, manual backup points, 24/7 support, and their white-labeled cache plugin.
The main reason to choose Kinsta: a more experienced blogger who is looking for speed and top WordPress features, bigger businesses, not on a budget.
PRICING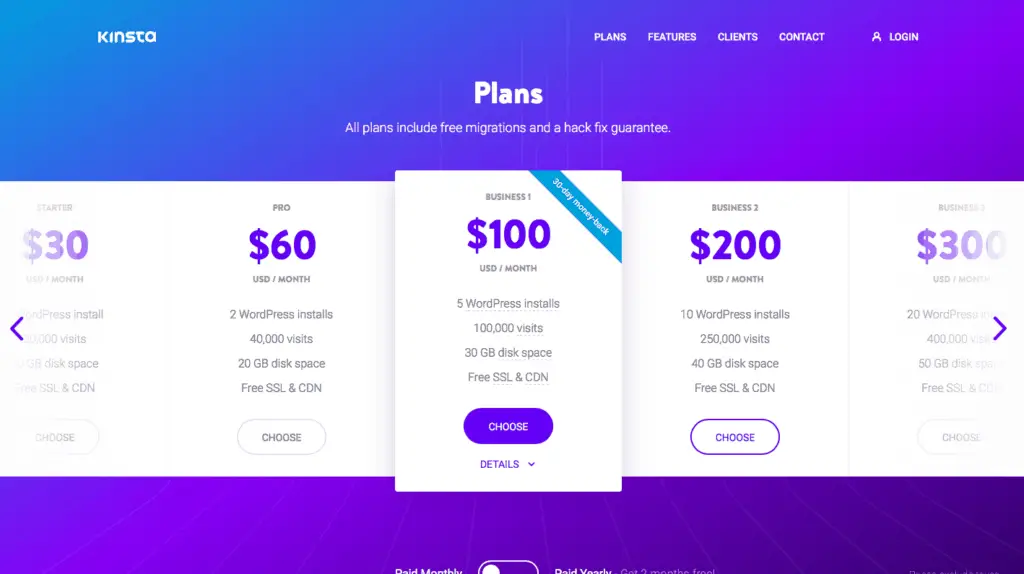 Kinsta's Starter Plan is $30 per month ($25 if paid annually) and comes with 1 WordPress install, 20,000 site visits, free SSL and CDN, and 5 GB of disk space.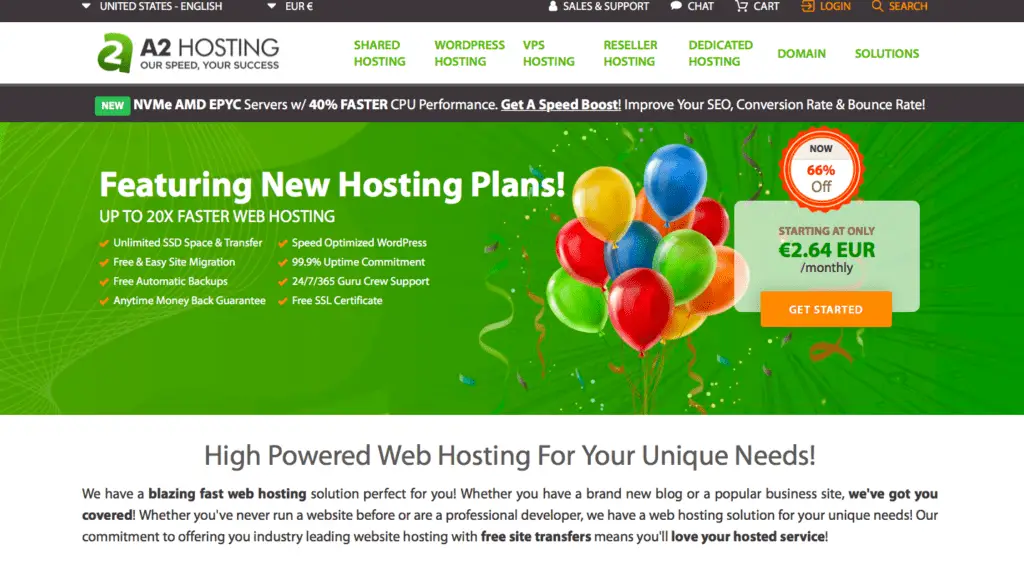 A2 Hosting is known as one of the best fast web hosts as they use turbo servers to give users an optional 20x page load time – which is now a major Google ranking factor.
Hosting on speed optimized servers with your choice of server location, free SSDs, and A2 Hosting up to 20X faster Turbo Servers are all advantages of choosing A2 Hosting.
To decrease the time it takes for you to get your content in front of your visitors it's important to choose a server closest to them. At A2 Hosting we have data center locations around the globe so network latency is never a concern.
Since site speed can affect not just rankings, but bounce rate, time on page, and conversion rates, I'd say that site speed is one of the most important aspects when choosing from the best web hosting.
Like many other hosts, you can 1-click install WordPress, Joomla, Drupal, and other content management systems (CMS). In addition to all of these speed features, your account is backed by A2 Hosting 99.9% Uptime Commitment. 
A2 Hosting works for both Linux and Windows and offers a wide range of SSL certificates including Let's Encrypt, Single-Site, Wildcard, Premium SSL, and Advanced SSL.
The main reason to choose A2 Hosting: UP TO 20X FASTER WEB HOSTING.
PRICING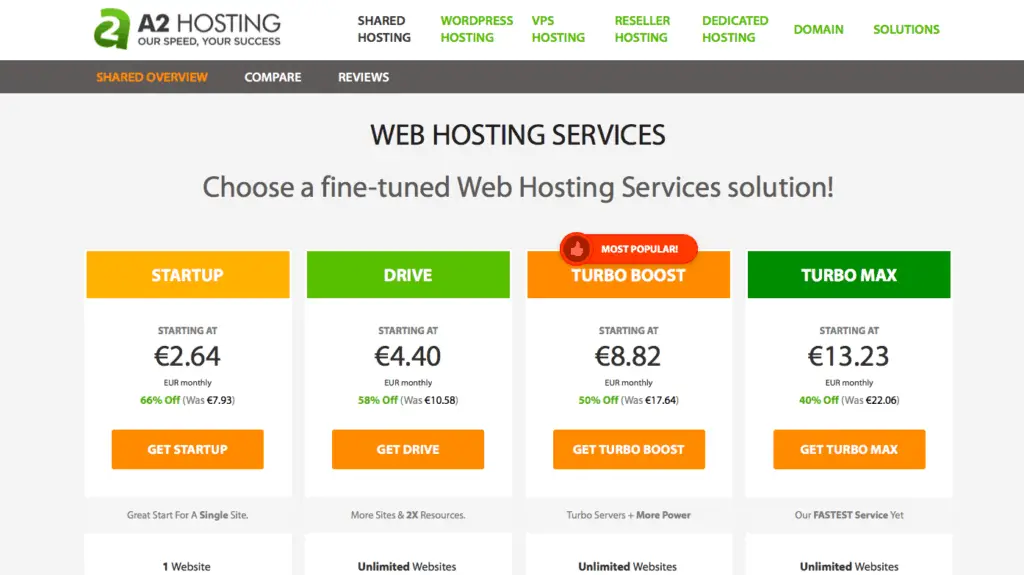 You can get started with A2 Hosting for just $3.92 per month.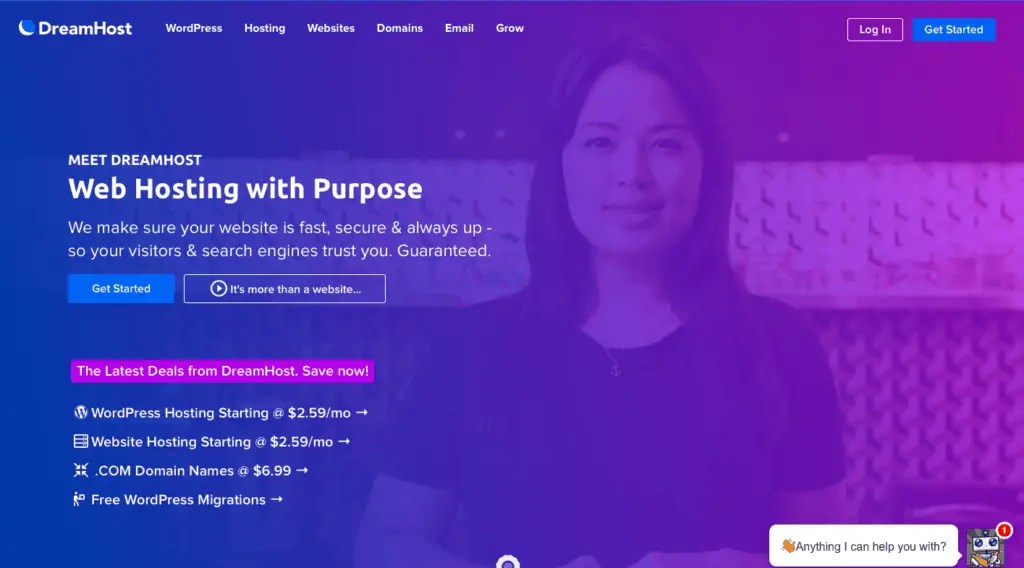 DreamHost has grown, since the dorm room back in 1997, to over 400,000 customers, spanning throughout more than 100 countries.
They proudly host over 1.5 million websites, WordPress blogs, and applications for designers, developers, small businesses, and more.
DreamHost shared hosting provides an entry-level price for new sites, including WordPress with the following options with the cheapest price:
1 Website
Free Domain included 
Unlimited Traffic 
Unmetered Bandwidth 
Fast SSD Storage
WordPress Pre-installed 
Free SSL Certificate
Add Email as low as $1.67/mo
24/7 Support
NEW WP Website Builder 
NEW Free Automated WordPress Migrations 
And this is quite great with just $3.95/month.
With multiple data center locations, redundant cooling, emergency generators, and constant monitoring, DreamHost can offer a 100% Uptime Guarantee.
Other DremHost services: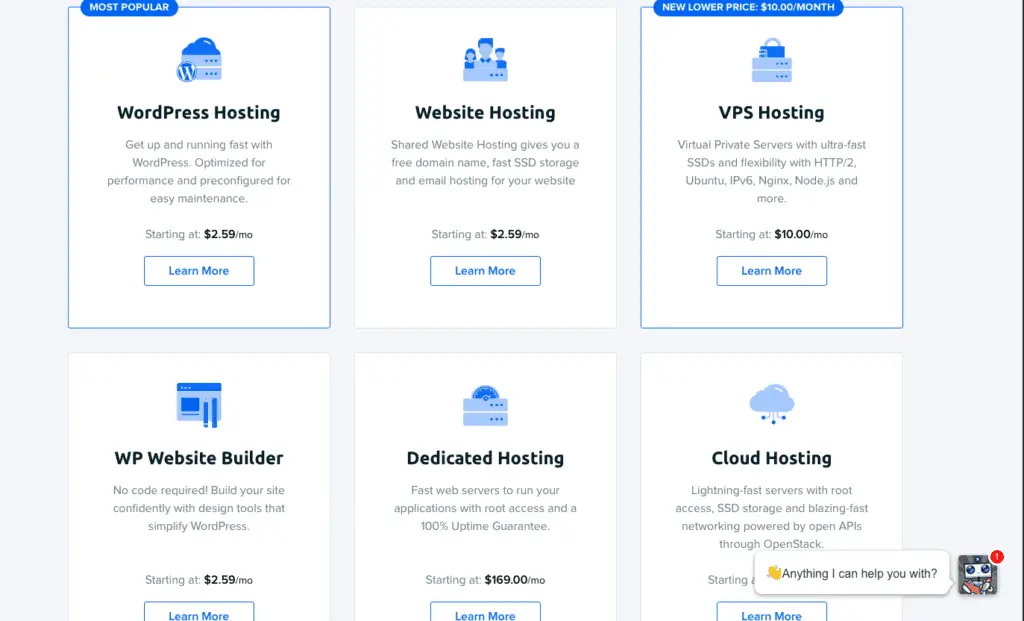 The main reason to choose DreamHost: 100% uptime guaranteed at a very low cost.
PRICING
You can get started with the DreamHost Shared Starter plan for just $2.59 per month.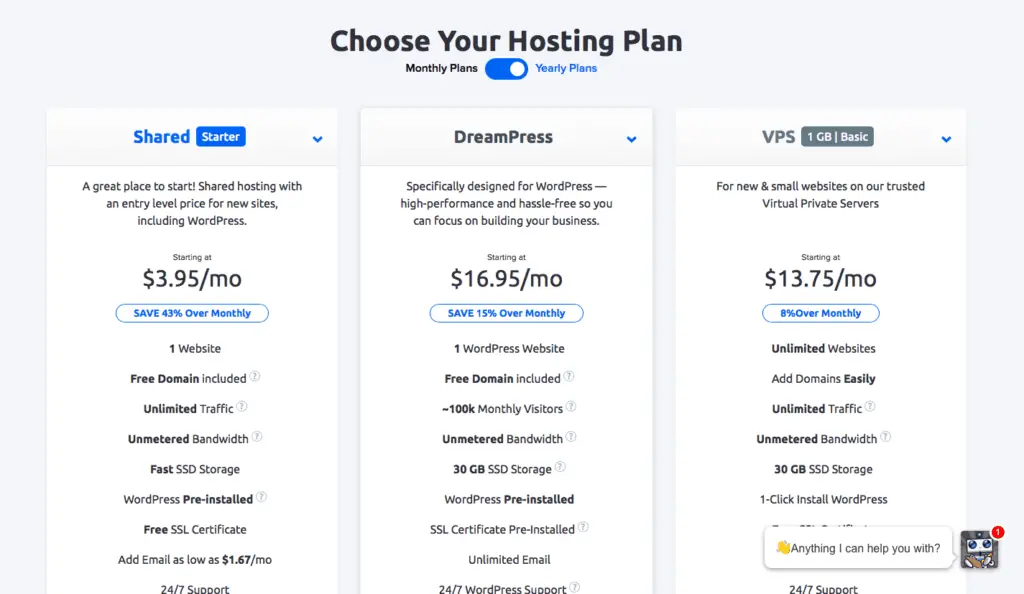 $2.59 for 36 months – $93.24
$3.95 for 24 months – $47.40
$4.95 monthly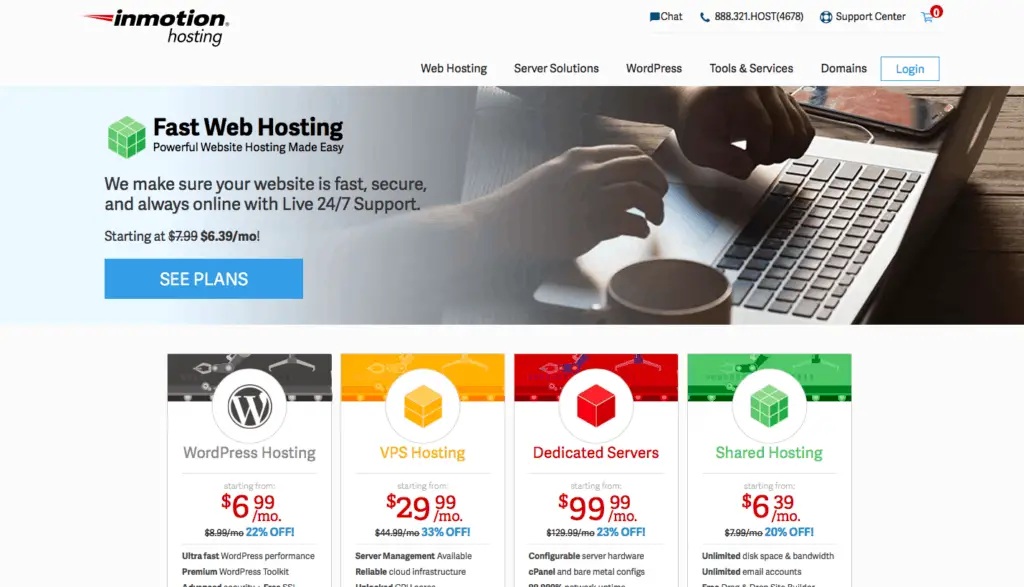 Inmotion Hosting was founded in 2001, InMotion Hosting is a privately held provider of web hosting services worldwide. 
They offer shared, dedicated, reseller, virtual private server (VPS), cPanel, WordPress hosting and integrations, and several free tools that help you sell online.
Shared Hosting plans are perfect for small businesses and individuals looking to establish a web presence. The price point is low, but cheap doesn't always mean low quality. Inmotion Shared Hosting plans provide a variety of customization and security features at a perfect price.
Shared Hosting users will be able to easily customize and manage their account with cPanel or control panel, which is a user-friendly interface that will allow you to manage email, domains, files, and more.
All Shared Hosting accounts come with free SSL that users can enable once the plan is purchased.
Their smallest plans includes:
FREE Domain
2 Websites
Unlimited Disk Space
Unlimited Bandwidth
Unlimited Email
Marketing Tools 
Security Suite 
FREE SSL
InMotion Hosting includes 400+ applications that you can install with just one click. On top of that, our servers are capable of supporting hundreds of additional applications. No matter what your needs, InMotion Hosting has a solution for you.
 The main reason to choose Inmotion: faster, reliable hosting with only a bit more money.
PRICING

Plans start at $6.99/month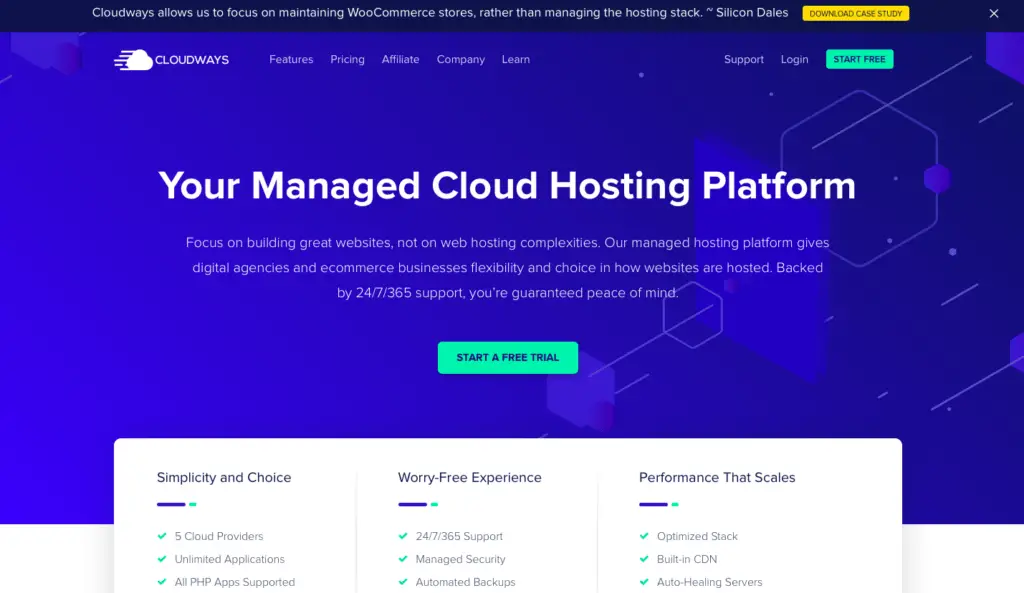 As their name suggests, Cloudways is built on a scalable cloud platform that created for speed and simplicity. Unlike shared web hosting, cloud servers give you more dedicated resources, which can help with speed and stability.
Cloudways is a managed cloud hosting platform that facilitates choice, simplicity, and performance for eCommerce, startups, agencies, and developers. Their customers have the option of hosting their PHP powered applications on five leading IaaS providers – Amazon Web Services (AWS), Google Cloud Engine, DigitalOcean, Linode, and Vultr.
The Thunderstack, their custom-built hosting stack, is designed to deliver lightening-fast response, low page load time, and sustained performance for your apps.
All Cloudways customers can add cloud servers to their accounts at any time. You can also set up a virtual cloud server in under a minute.
 The main reason to choose Cloudways: more advanced bloggers, businesses, and developers.
PRICING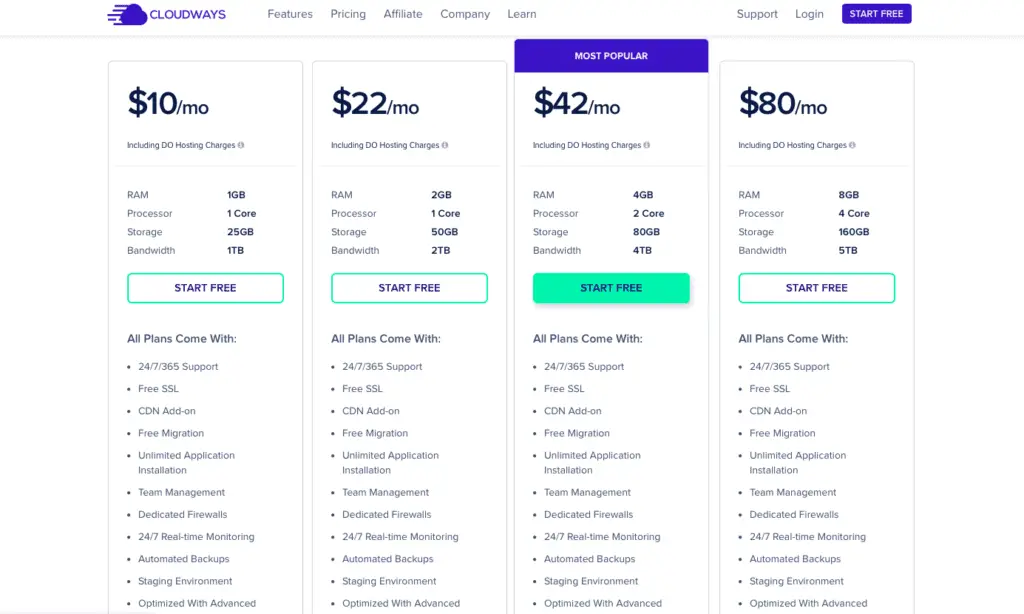 Pricing is tiered based on the server specs you choose and the cloud provider. It starts as low as $10/month, and there is a free 3-day trial.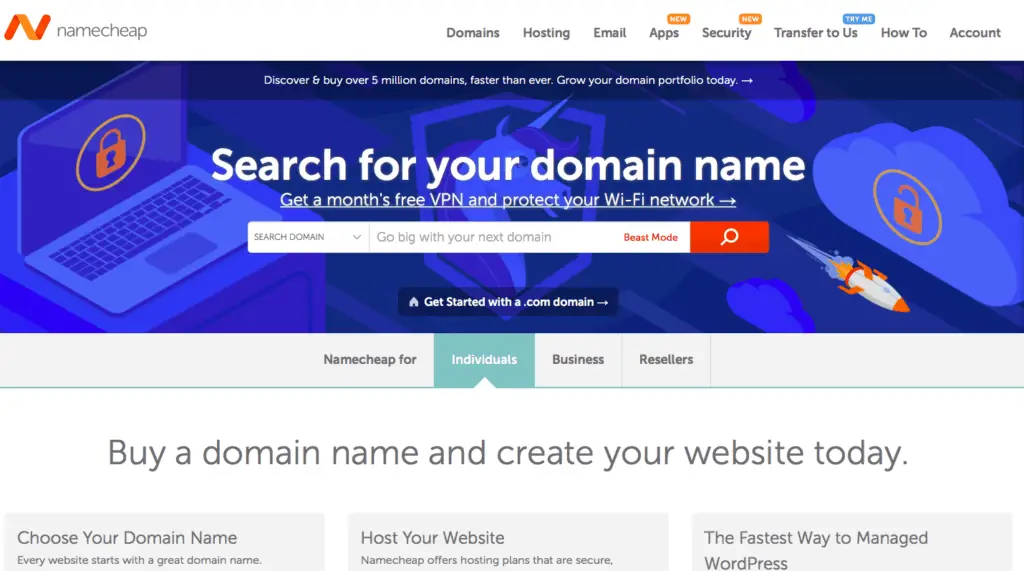 Namecheap is an ICANN-accredited domain registrar and technology company founded in 2000 by CEO Richard Kirkendall. With over 10 million domains under management, Namecheap is among the top domain registrars and web hosting providers in the world.
They offer a lot of different options, with domain registration, different hosting options like shared, reseller, dedicated, VPS, and WordPress hosting starting at $15.44/month.
With all of their main packages, they offer free backups, free website migration, 24/7 support, and a 14-day money-back guarantee.
All plans also include these benefits:
Unmetered bandwidth
Free website builder
The domain name and privacy protection 
Free automatic SSL installation 
30-day money-back guarantee
The SSL certificate comes free the first year, though, 50% off the second year and full price the third year.
The main reason to choose Namecheap: cheap hosting as the primary concern, starting a small blog.
PRICING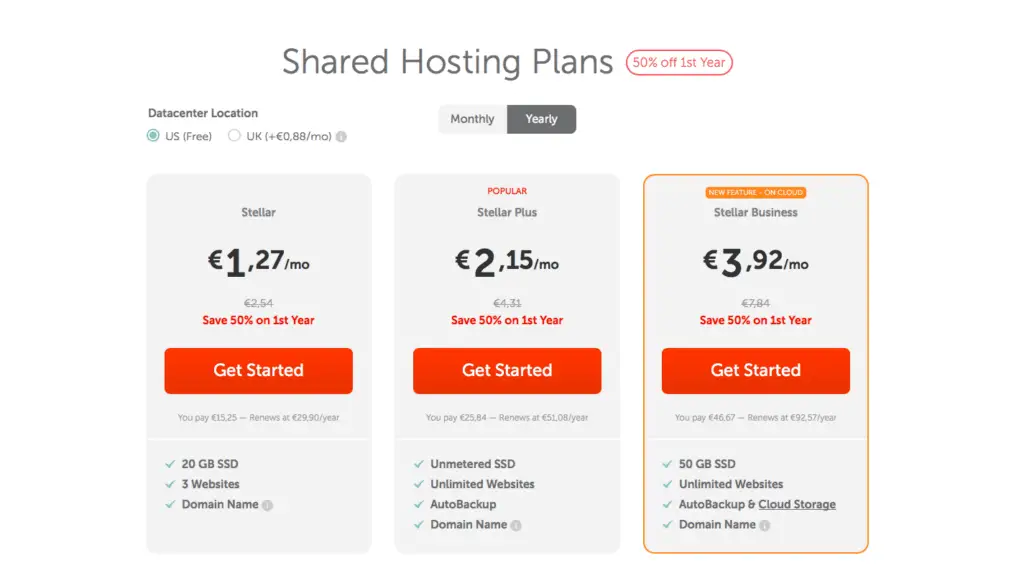 The first year is 50% off.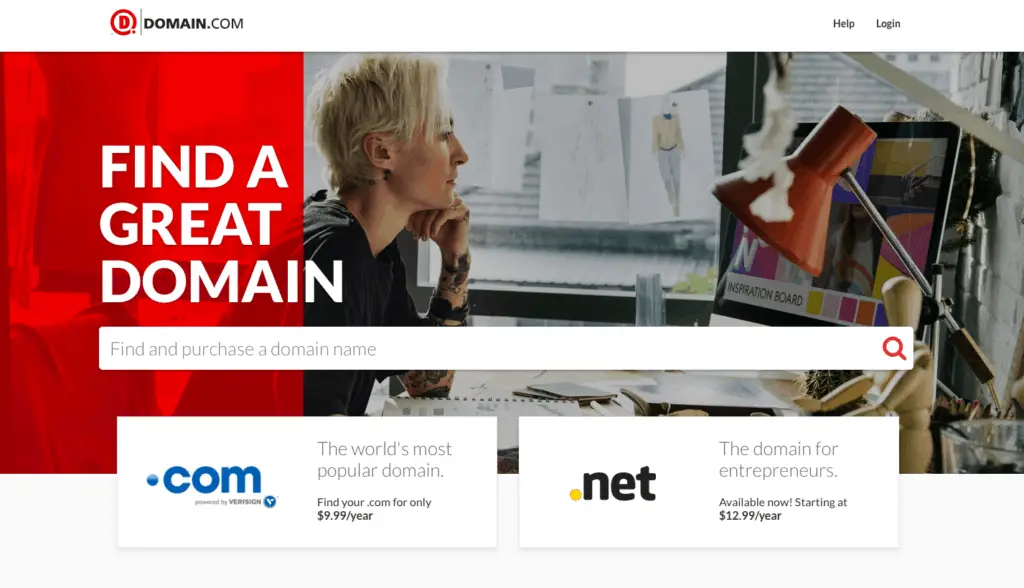 Founded in 1998, Domain.com provides web hosting solutions and technology to successful individuals, entrepreneurs, and small- and medium-sized businesses around the globe. They have since grown to be one of the largest web hosting and domain name providers, powering more than 1.2 million websites in the world.
Domain.com specializes in affordable domain names, web hosting, Email, SSL certificates, web design, and online marketing services. The free domain services, including URL Forwarding, Email Forwarding, Transfer Lock, and Total DNS Management, give customers comprehensive control over their domain portfolios.
The main reason to choose Domain.com: website solutions and the right choice for beginners without a lot of website experience.
PRICING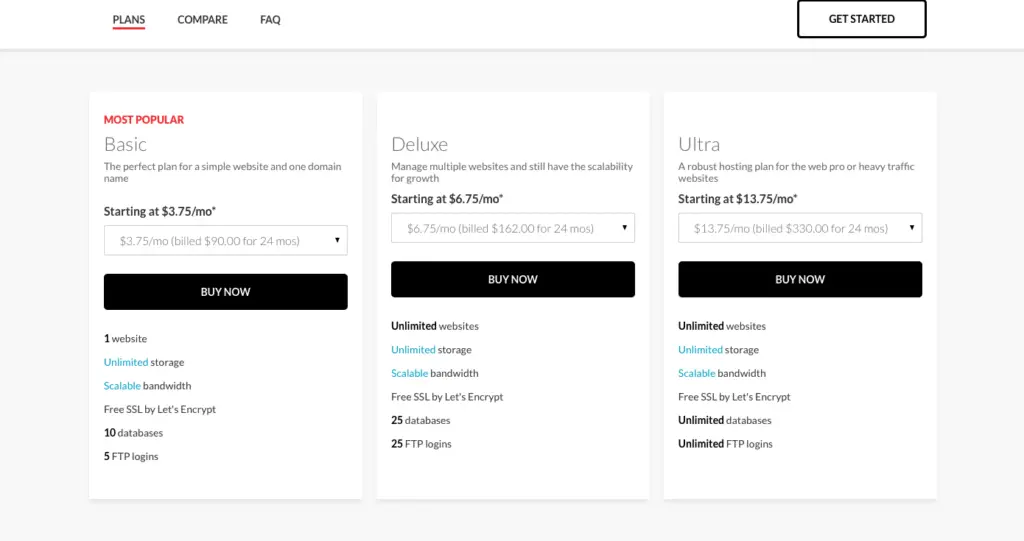 The Basic Plan is Starting at $3.75/mo*.
GoDaddy manages the most prominent cloud platform in the world, dedicated to small businesses and private workers. GoDaddy counts 19 million clients overall, and over 78 million domains hosted.
They are award-winning support, seven-time winners of the "Exceptional Customer Service" Stevie® Award, and taking your calls 24/7/365.
In addition to the Linux plan they offer also Window hosting.
All plans include
1-click install of 125+ free applications. (WordPress, Joomla, Drupal, etc.)
1-click purchase of additional resources (CPU, RAM, I/O, etc.)
24/7 security monitoring and DDoS protection
1 GB database storage (MySQL Linux)
1-click setup for GoDaddy registered domains
Flexible, easy-to-use control panel
One thing that stands out about them is that they live up to their promise of handling all the technical aspects of your site, unlike other hosting services. They handle all the software updates, setups, and security patches, leaving your website running optimally.
If you but the annual plan, you get a free domain name registration plus a staging environment to test any changes available on specific plans. They offer a library of tutorial videos to help beginners get around amateurs who are not conversant with web hosting.
GoDaddy guarantees 99.9% uptime which is the standard with most hosting service providers. You Can get the hosting for a minimum of $15 per month, but there is more to be desired when you look at the storage offered.
The main reason to choose GoDaddy: small business.
PRICING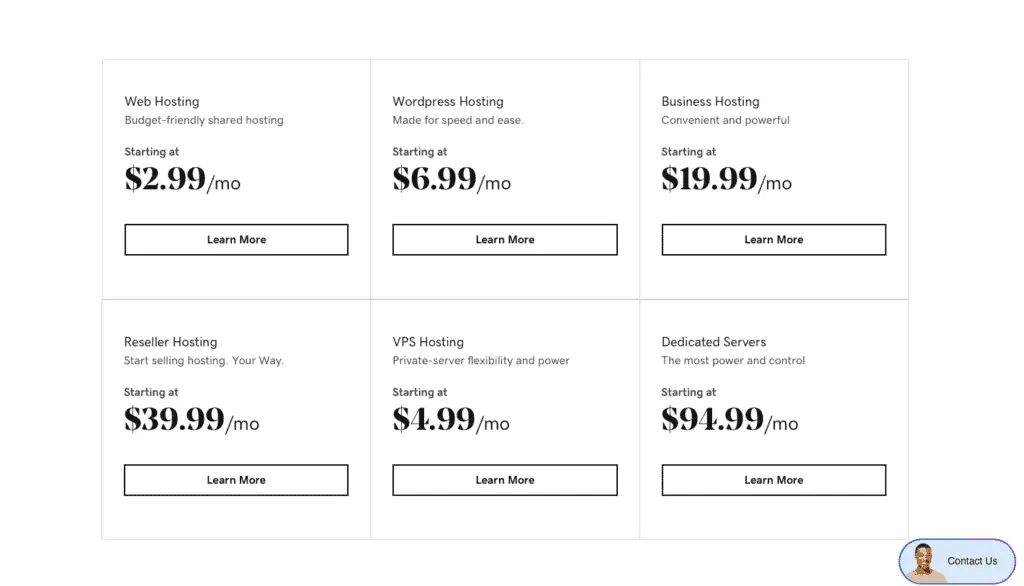 Their starting price of $2.99 for a basic web hosting plan.