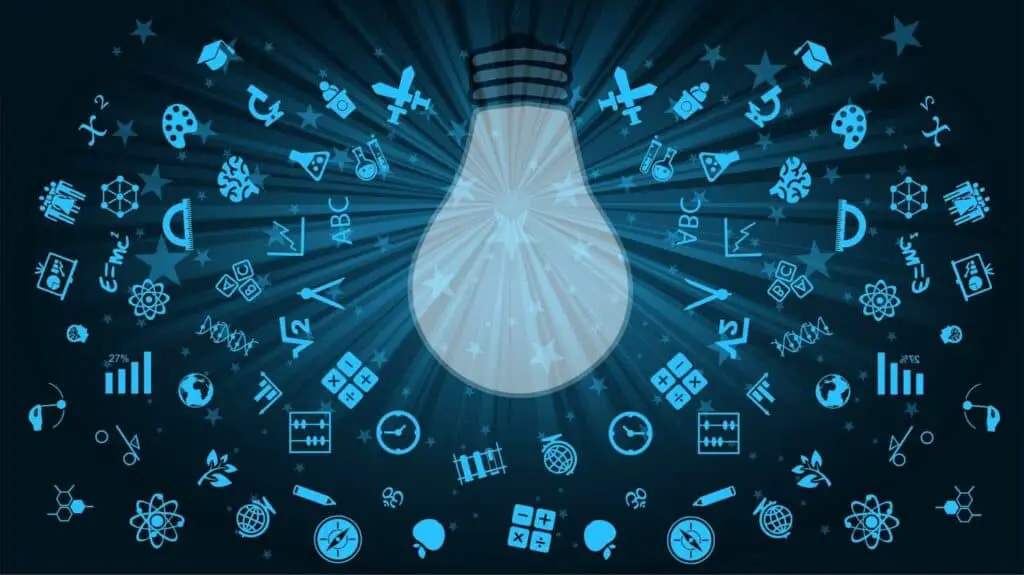 Online course platforms: are you looking for a way to create, structure, sell your courses and guides over the internet?
Very good, let's see what is out there available to help you build your own courses.
Today everyone is keener to study online, watch videos, and overall try new and more advanced methods. Online courses allow better time management and freedom of movements. I am sure you can think of a reason to be able to follow a path online. It is true whether you are the teacher or the student.
Online course platforms are types of Learning Management Systems (LMS) that provide users with access to digital classes.
A learning management system (LMS) is a software application for the administration, documentation, tracking, reporting, automation, and delivery of educational courses, training programs, or learning and development programs.[1] The learning management system concept emerged directly from e-Learning. (Ref. Wikipedia, the free encyclopedia)
These virtual courses are similar to offline classes in a lot of ways: an instructor provides an engaging educational experience through video, image, text, audio, and PDF files.
Students follow along with the LMS software, take notes, perform exercises, and complete exams to test their knowledge.
Now, if you want to help others to learn and monetize at the same time, what are the platforms you can use?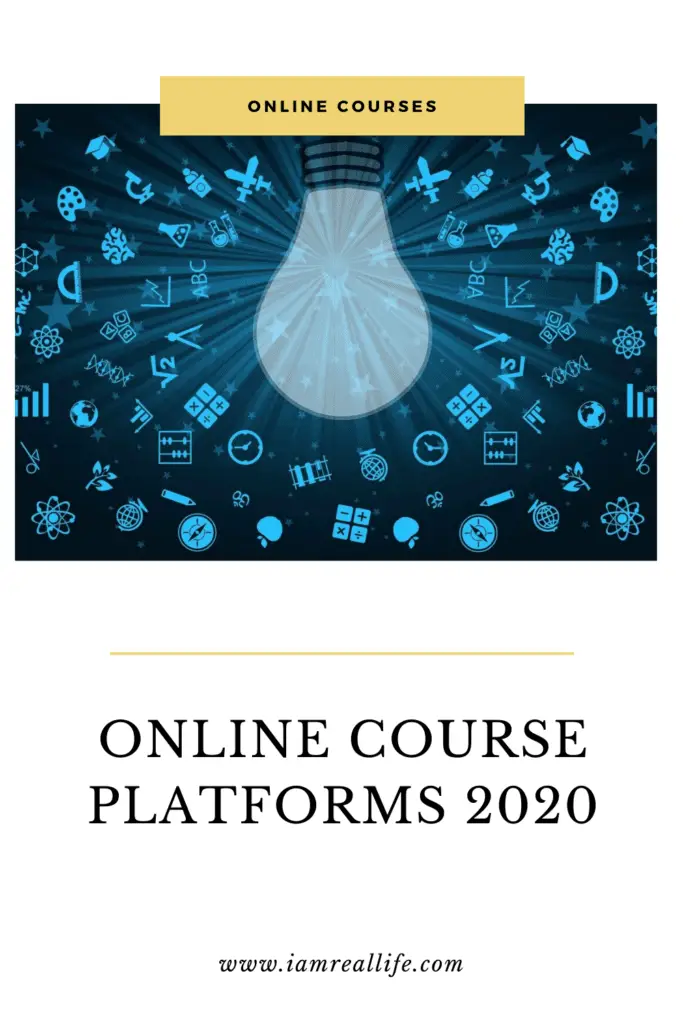 ONLINE COURSE PLATFORMS
The online course platforms give you freedom: the freedom to spend more time teaching and selling, not getting stuck, or dealing with issues.
Look for the features you need most. Advanced features may include creating members-only areas for your students, virtual classrooms and live training for professionals, or selling your courses by accepting credit card payments all in one place.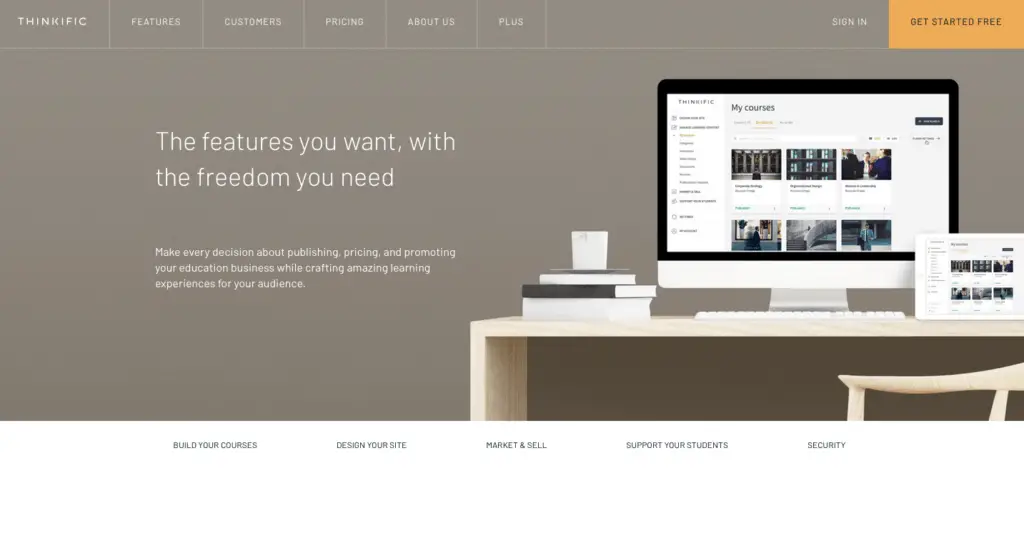 Thinkific is a software platform that enables entrepreneurs to create, market, sell, and deliver their online courses. Thinkific customers have sold over $200 million in courses. 
Thinkific allows you to make decisions about your course business based on what's best for you and your particular audience. It's easy to customize every piece of the platform to match your brand, so you can continue to scale without missing a beat.
Quickly upload, drag & drop content to create the perfect curriculum. Thinkific is simple enough to launch a course quickly but powerful enough for the most demanding online schools – no coding required. You can use your domain name.
You can create an entirely new course site with Thinkific or deeply link with your existing site for a seamless student experience on any domain or website platform.
Thinkific has a robust set of user-friendly features, email marketing tools, membership site integration for your lessons, and excellent 24/7 customer support.
First, you can sign up and get a One-Month Free Trial for their most popular Pro Plan.
If you want more course sales from the start, this plan gives you the ability to create unlimited courses. It also features memberships and bundles, advanced pricing options, landing pages, certificates, and marketing tools.
You can easily integrate Thinkific with over 1,500 apps by using Zapier without the need for a WordPress plugin. By hooking up with your email provider, you can send highly targeted campaigns to the right segments of your audience at the right time.
You can get started today with a One-Month Free Trial or their free plan without time limit.
The main reason to choose Thinkific: the possibility to create the first three courses for free. Easy to use platform.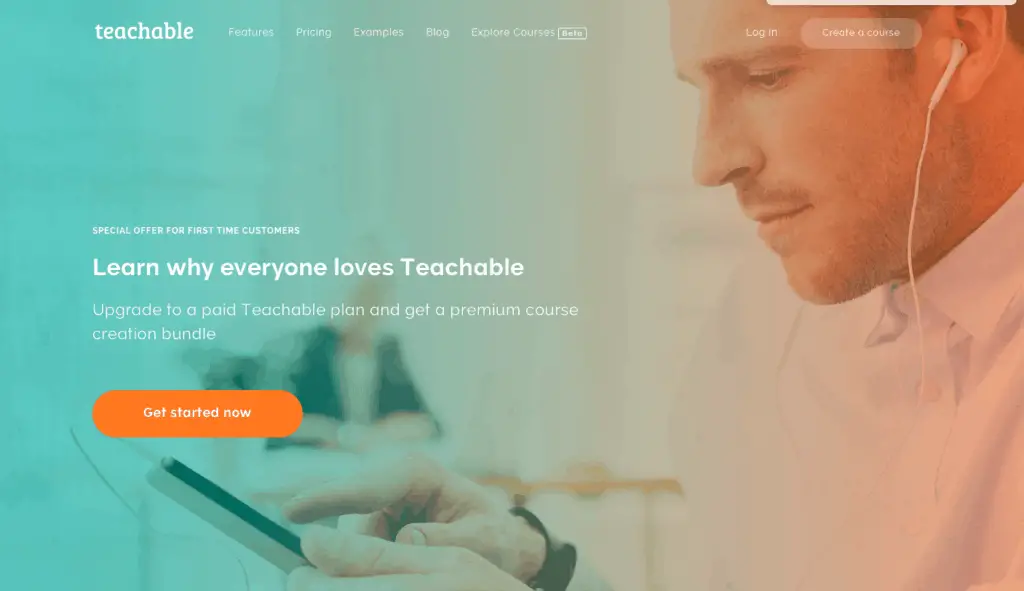 By 2020 more than 100,000 instructors had joined the world of Teachable and transformed their knowledge into world-class courses that have earned more than $500 million to date. 
By creating an account, you're joining 22,000 other instructors creating excellent teaching platforms for their students.
Use the Teachable domain to connect to your own: easily link your existing website to Teachable under a custom domain.
Customize your online school experience: use the power editor to create engaging, multimedia lectures, videos, and coaching sessions.
Know your numbers: track sales and student insights 
Talk to your students live.
Schedule and host: seamlessly take clients from booking to intake to scheduling 
Create success stories: engage your students with quizzes and course completion certificates and ensure transformation with course compliance controls that require course completion to move on.
Flex your pricing options: offer coupons and advanced pricing options, including subscriptions, memberships, one-time payments, bundles, and more.
Go global and get paid: accept international payment in 130+ currencies. Plus, we offer PayPal and mobile payments for your online school and coaching services.
You can choose to use the online course platform for free (with $1 + $0.10 for all transactions) or select one of their three plans ranging from $29/month to $399/month.
It's effortless to upload your content, edit the look of your online school, and engage with your students.
Main reason to choose Teachable: great marketing integration at reasonable prices.
Learnworlds is a simple, beautiful, and powerful platform with all the tools you will need and experts to help you achieve your goals for online courses.
With a click of a button extract and show the video transcript, add hotspots and questions, add titles and images.
Show a synchronized transcript
Add interactions without post-production
Flexible pathways with drip feed: select whether your users navigate freely, sequentially, or set your restrictions. You can even schedule the delivery of your online course with drip-feed.
Casual reading with note-taking: offer multiple ways of adding notes and highlights
A variety of tests for different needs
Build a learning community
Networking and public profiles
Build a stunning high-converting website
24/7 customer support
Migration services
You can use their theme editor to customize the branding and color scheme of your course with minimal coding knowledge.
When you want to market your course, you can use a full custom domain and white-label your content. For example, Learnworlds will create your custom mobile app for your course and provide coupons and discounts to market to your students.
They also offer a complete e-commerce solution with built-in marketing and sales tools for growing your audience and increasing your revenue.
You can try it free for 30 days.
The main reason to choose Learnworld: allowing multiple teachers and specific app development, Learnworld is perfect for those creating their online school.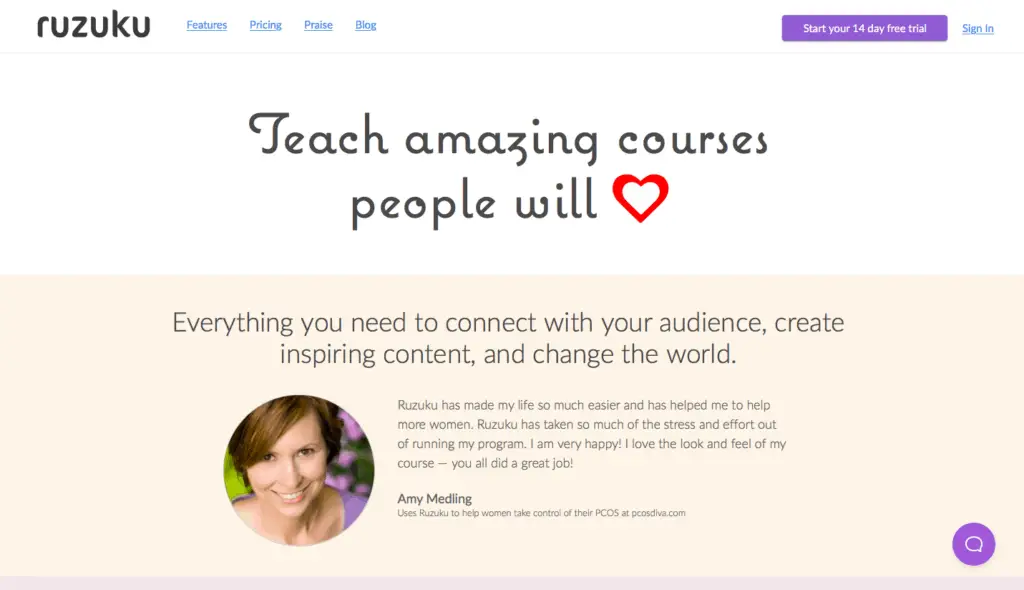 Ruzuku allows you to create a step-by-step online course with their learning platform, PDFs, and text in minutes.  You can quickly create course outlines, edit and reorder your steps with ease, launch your course, and generate sales in no time.
Video, audio, and PDF courses are all supported through the Ruzuku platform, and you can run webinars and engage with your customers through live chat. Ruzuku is an excellent platform for both streaming and downloading content, and you can create memberships or send out drip content based on course timing.
All plans include
Unlimited students
Unlimited courses (great if you like to experiment with lots of offers)
Unlimited audio and video uploads (go crazy!)
Unlimited data storage (why limit your creativity?)
Comprehensive and friendly support for you and your students
Dedicated, lightning-fast servers (so your course pages load in a snap)
Global Content Delivery Network (teach students anywhere in the world)
Daily backups of your course data (so you can relax)
Bank-level security for you and your students
Integrated eCommerce with PayPal and Stripe
Ruzuku integrates with tools like MailChimp, Infusionsoft, and payment gateways like Stripe and PayPal to accept payments – and they don't charge transaction fees.
You can get started with a 14-day free trial and 30-day money-back guarantee.
The main reason to choose Ruzuku: it has a great live chat and engagements with students using webinars.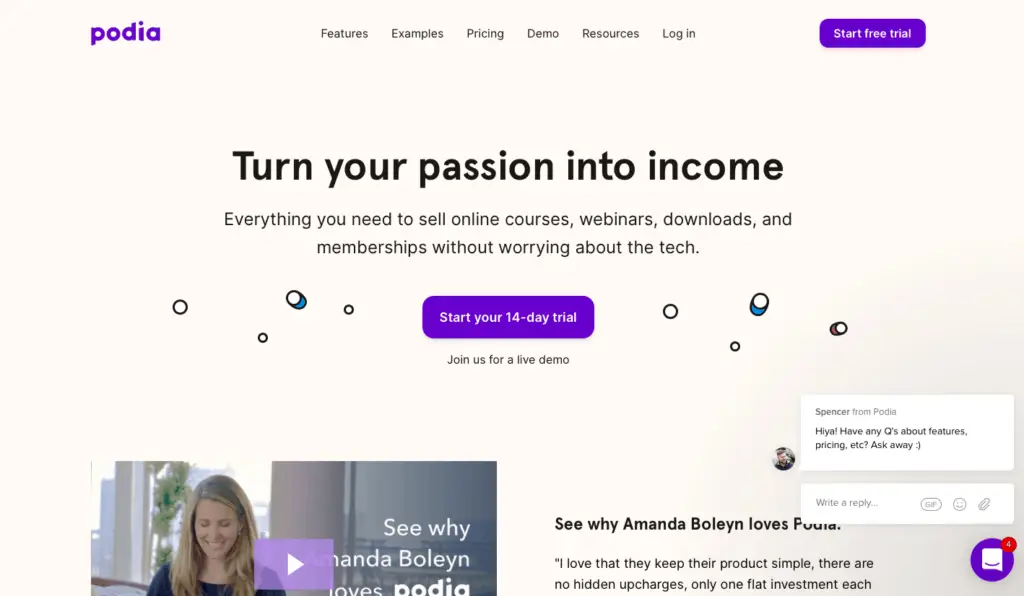 Podia allows over 11,000 users to create, host, and sell their lessons with one easy-to-use platform. There are no transaction fees, and a simple three-step process has your course website up in no time.
It's a system meant only for constructing a site in one of these three categories: selling memberships, digital downloads, or online courses.
Other features include:
Free migration
Unlimited hosting included
Build your website
Integrations
Language + Currency: Choose from 11 languages and 22 currencies
Custom URL
Flexible layout
Live previews
Customizable branding
Beautiful on all devices
Overall, it's a unique and worthwhile course builder worth checking out.
You can sign up and give it a test run with a free 14-day trial.
The main reason to choose Podia: Podia has no transaction fee and user-friendly, perfect for those who want to create digital products on top of courses.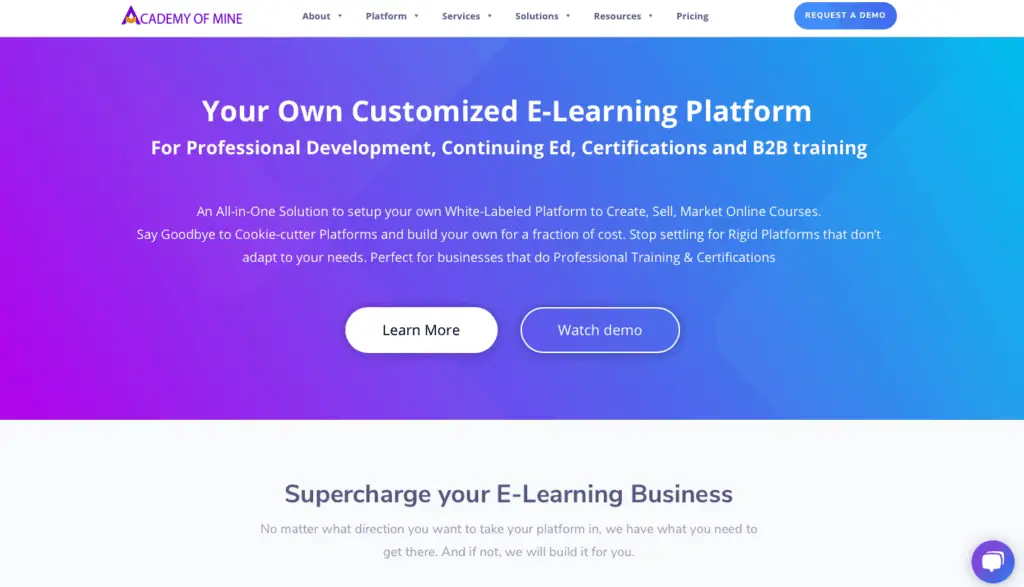 Academy of Mine is a high-end eLearning platform founded on personalized customer success and philosophy of customization.

All plans allow you to create an unlimited number of Courses, users, Students, Instructors, admin, etc. They don't charge by the User or Active User.
Setup up Online Courses with Free-form text, documents such as PDF and Word, videos with tracking functionality, SCORM, HTML code, quizzes, assignments, discussions
additional Advanced types possible including Live webinars, In-Person Course Bookings, and many more.
Sell Your Courses directly from your website, including fully capable Cart, Checkout functionality. Connect with major gateways such as Stripe, Paypal, Authorize.net, and others. Sell Courses individually or in bundles.
Brand your entire platform with your own without any references to the Academy of Mine. A Basic Website built-in WordPress is included, including SEO ready capability and default Templates.
You can get started today with their 30-day free trial.
The main reason to choose the Academy of Mine: they customize the LMS platform to the requirement of the customers and white-label platform.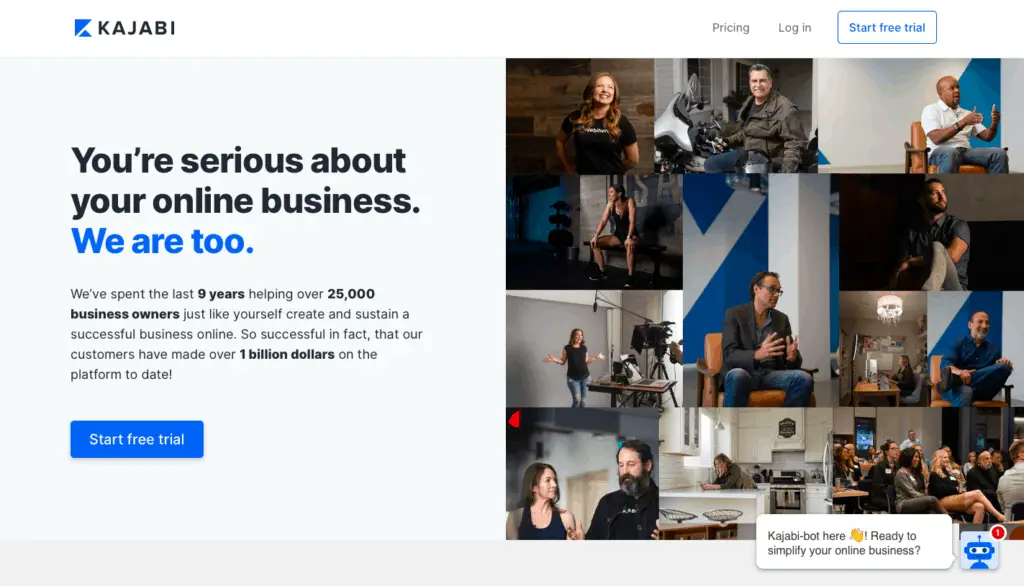 Since launching in 2010, Kajabi has empowered over 25,000 Kajabi users in 120 countries to serve 41 million students and make over $1.1 billion in sales.
Kajabi is a high-powered course builder for in-depth courses. It features dominant course site themes, robust email marketing automation, upsells and digital products, a customizable checkout, and blogging functionality.
Integrated subscriptions, courses, and digital products: In minutes, you can take your ideas and turn them into a polished, high-value product. Customize pricing, delivery, and packaging. Then use our one-click templates (or build your own) and upload your content.
On Kajabi, your website connects everything about your business in one place. Your content, your marketing, your products…
You can manage the entirety of your e-mail marketing campaigns within Kajabi itself. So, there's no need to sign up with a third-party platform.
Kajabi starts at $119 per month for the basic plan for a single website, three pipelines, three products, and unlimited access to marketing emails
The main reason to choose Kajabi: Kajabi is one of the most sophisticated solutions on the market. It's ideal for speakers, coaches, authors, etc.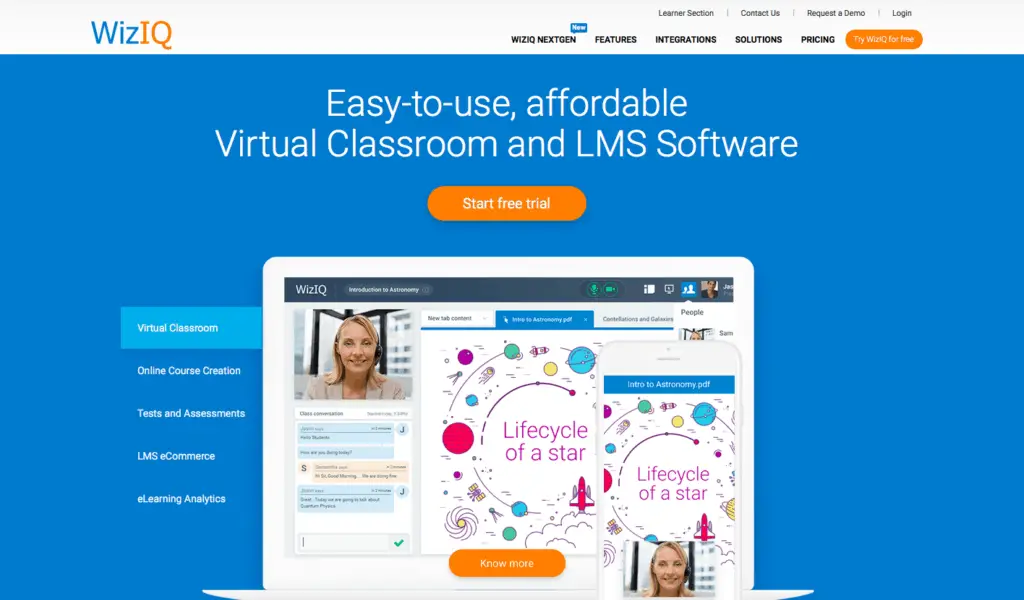 WizIQ is an easy way to teach and train online. It's a cloud-based learning delivery platform with a suite of integrated features – including virtual classroom, course management, content authoring, video streaming, tests and assessments, insights and analytics, and mobile learning.
Since its inception in 2007, WizIQ has been used by 400,000 education and training service providers and 4.5 million learners. One billion minutes of active learning have been delivered till now through 70,000 courses on the platform. Monthly 100,000 live online classes are being offered using WizIQ.
WizIQ's Online Course Creation module lets you create your eLearning website or portal within minutes. You can upload content in multiple formats and add as many attendees as you want with WizIQ's unlimited cloud storage.
With Course Builder, you can:
Set up your learning portal in just a few clicks and upload content in multiple formats
Upload as much content as you want with unlimited storage and create different sections based on the built-in course structure
Add your logo and brand color and get a customized white-labeled learning portal for your business
Navigate easily with a smooth, intuitive and user-friendly interface
WizIQ is equipped with a high-definition Virtual Classroom, a cloud-based Course Builder with unlimited course creation and content upload capacity, and the world's first white-labeled (custom-branding enabled) mobile learning application for learners.
They provide the latest tools for live training such as discussion boards, video streaming, mobile options, assessments, and analytics.
The main reason to choose WixIQ: your audience lives anywhere in the world, online course platforms for people on a budget.
You can get started with their 14-day free trial.
WORDPRESS LMS PLUGINS
Would you like to create a course on your WordPress site?
For this, the option to use is a plugin. Several plugins allow courses to be created on your site with many advantages. WordPress offers you unlimited flexibility in terms of features and functionality.
Such a plugin allows you to organize your content and deliver it to your students in a user-friendly way.
Read Also: BEST WEB HOSTING SERVICES OF 2020 and BEST WEBSITE BUILDERS OF 2020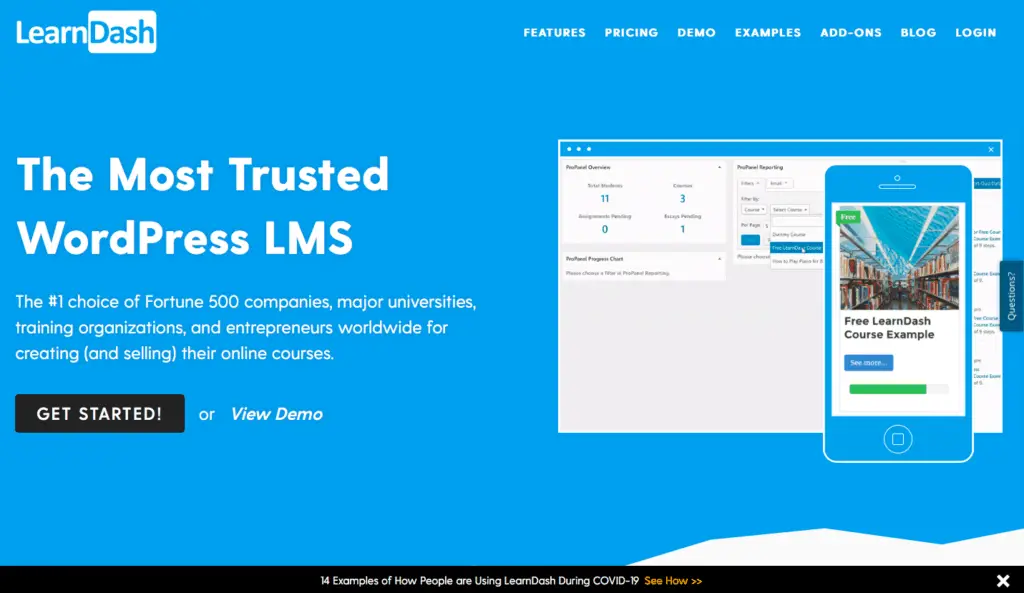 LearnDash is The #1 choice of Fortune 500 companies, major universities, training organizations, and entrepreneurs worldwide for creating (and selling) their online courses with WordPress.
LearnDash is aimed at anyone who wants to publish courses online — regardless of whether they want to add a few educational resources to an existing WordPress website or create their own eLearning platform or learning management system (LMS).
you can publish as many courses as you like. 
the new drag-and-drop interface does a good job of simplifying the process of creating courses and structuring them
LearnDash now supports recurring payments
the plugin integrates with all of the best eCommerce solutions for WordPress, including WooCommerce and Easy Digital Downloads
It's highly unlikely you won't be able to create the types of courses or online learning platform you want with LearnDash and its library of add-ons and third-party plugin integrations
LearnDash is a premium WordPress plugin that works with most WordPress themes
Pricing is annual
LearnDash will protect your course content without the need for a membership plugin
LearnDash is one of the most popular LMS and online course builder plugins for WordPress. Prominent companies that have created learning platforms are OptinMoster and Yoast Seo.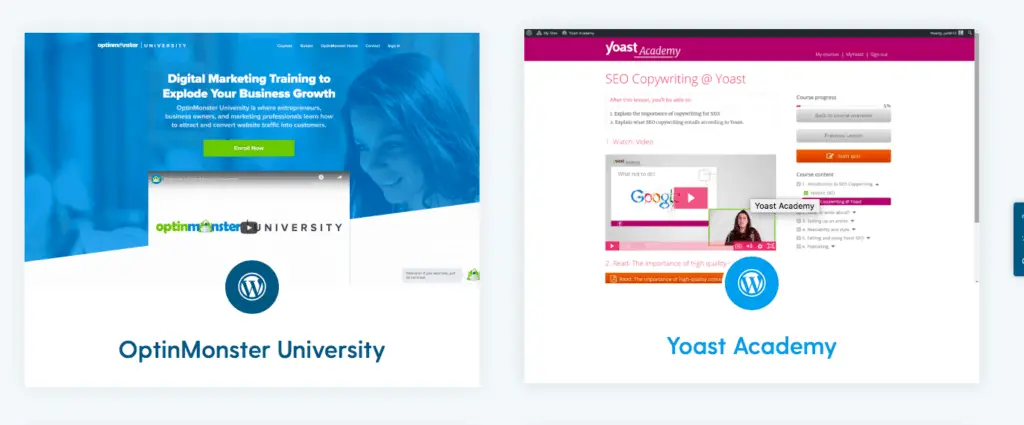 Thanks to its massive list of features and extensive settings and options, if you want to publish courses online, LearnDash should be on your shortlist. It's highly unlikely you won't be able to create the types of classes or online learning platform you want with LearnDash and its library of add-ons and third-party plugin integrations.
There is no free trial; the basic plan starts a$159 billed yearly. There is 30 days-money-back-guaranteed.
The main reason to choose LearnDash: reasonable price ( it comes down to $13.35/month) and almost unlimited functionality.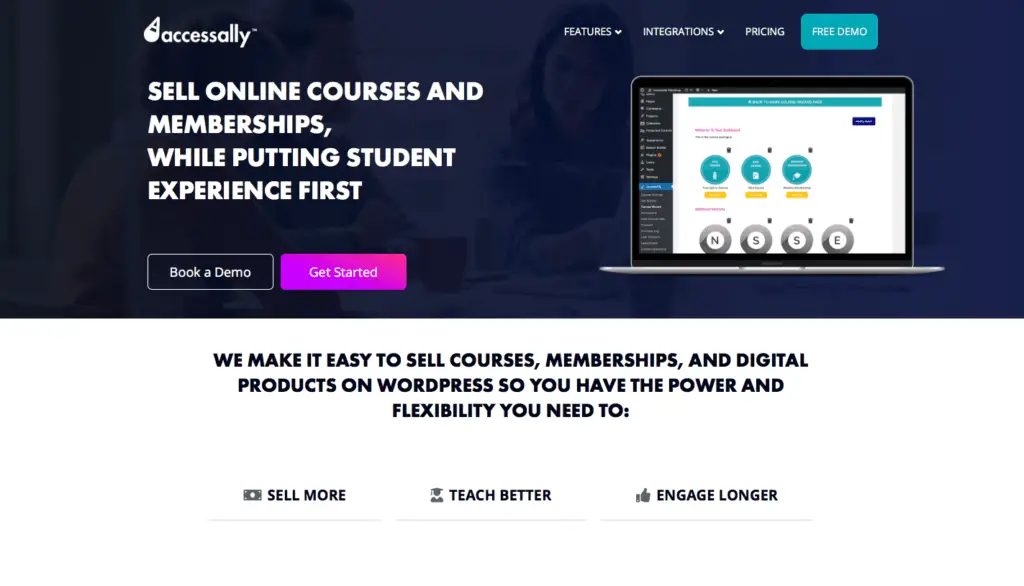 If only you could stop searching for and stressing over the tech stuff. That's what AccessAlly was built to do: to help leaders and educators make their ideas a reality. Today AccessAlly powers over 2,578,387 online training experiences, and counting.
Nathalie Lussier, the founder, is an award-winning entrepreneur who has been making web sites since she was 12 years old and graduated with a degree in Software Engineering and a job offer from Wall Street. In a gutsy move, she turned down this job to start her own business right out of college.
AccessAlly replaces multiple WordPress plugins, simplifying your tech stack so that you can deliver the best student experience.
First and foremost, this isn't just an LMS plugin – it also handles payments, membership management, and integration with your email marketing CRM.
Each member or student has their login on your membership site, and from there, you can design courses that include everything from quizzes, video, and audio, downloads, and so much more.
They have a drag and drop builder that help create beautiful layouts.
Plans are starting at $82.
The main reason to choose AccessAlly: For small businesses & solopreneurs.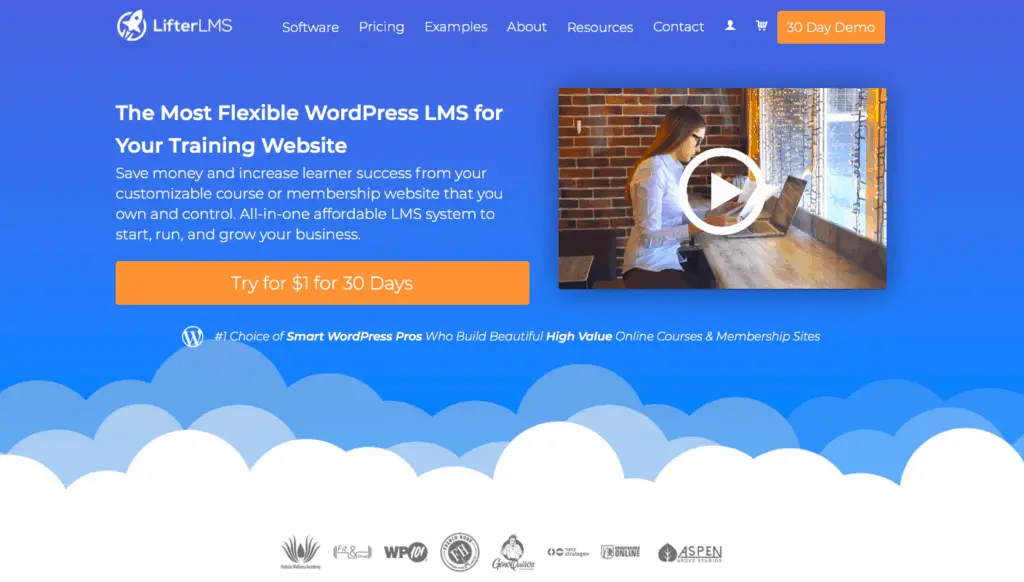 LifterLMS started in 2014 and now has a worldwide user and customer base with interactions from 191 countries. You can create beautiful learning management systems, online course websites, membership sites.
The plugin has all the essential features that most creators would need to deliver an online course and is relatively easy to use as well.
It has an easy to use course builder. It supports features like quizzes, assignments, certificates, learning paths, content dripping, community forum, etc. and you can always add new features using the additional add-ons.
Make simple online courses, advanced multi-instructor training based membership websites, and everything between.
Plans stars at $99. But it may increase as they charge for adding functions and add-ons.
You can try it for $1 for 30 days.
The main reason to choose LifterLMS: If you do not need a lot of add-ons and want a simple course builder.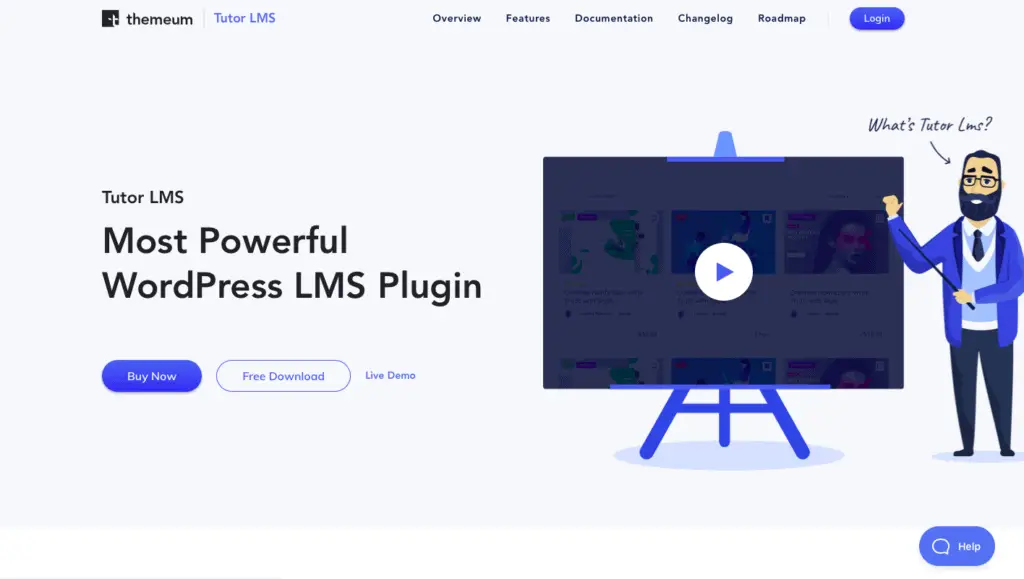 Tutor LMS is a smart, simple, and scalable WordPress LMS plugin. Tutor LMS comes with a revolutionary drag & drop system to create resourceful courses. It's vibrant yet straightforward.
The plentiful quiz creation options in this WordPress LMS plugin enable you to select question patterns, set time limits, and more.
The first-ever WordPress Frontend Course Builder is found in Tutor LMS. Create quizzes, add multiple instructors & get all the backend options right on the frontend.
Analyze your course performance with its filterable stats generated automatically. The WordPress LMS plugin makes complex assessments go simple.
When it comes to pricing, Tutor LMS has a free version, which is suitable for setting up your courses.
But if you want to sell your courses actively, you'll need a Pro license, which costs $149/year for one site and $199/year for five sites.
The main reason to choose Tutor LMS: free version to start from.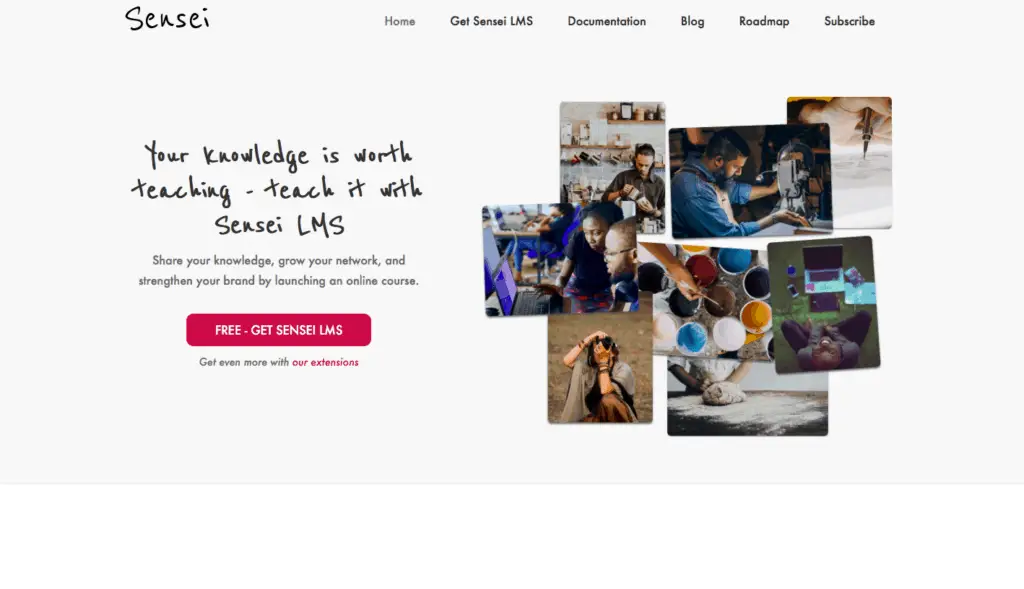 Sensei is a learning management system for WordPress from the makers of WooCommerce. WooCommerce was acquired by Automatic, the parent company of WordPress itself.
Sensei WordPress plugin can be utilized for different types of online coaching classes, training providers, or any kind of online tutor. With this plugin, you can develop a variety of courses, integrate lessons, embed videos, and implement quizzes.
The best part is that Sensei is free and you can start using it by going to the Sensei website and click on download.
But, if you do want to sell courses online, you will need to purchase a premium add-on to enable this functionality.
The main reason to choose Sensei: Free Plugin.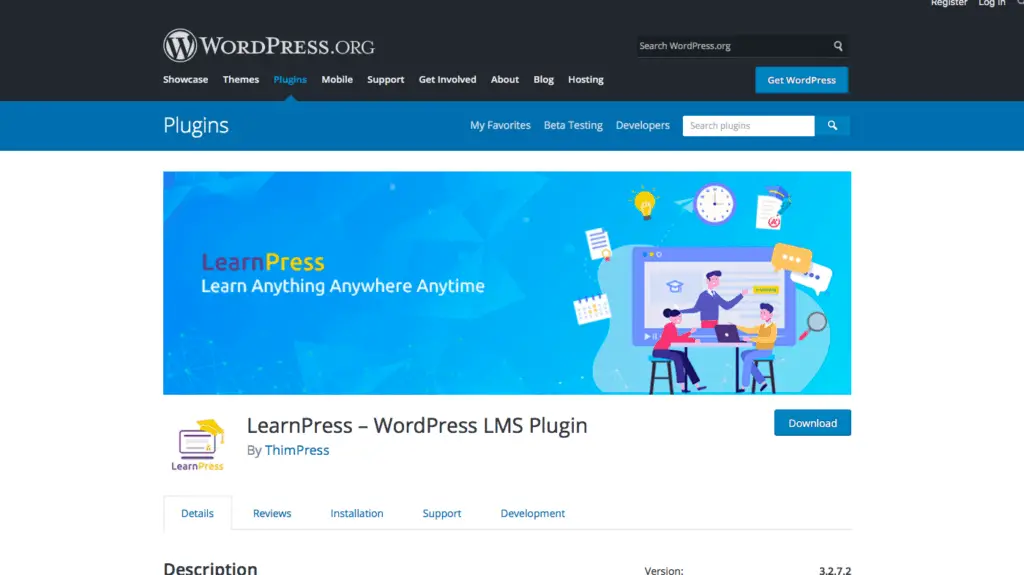 Learn Press is another option where the core features are available via a free plugin, with the possibility of purchasing commercial add-ons.
Unlike some of the other freemium options, the core LearnPress plugin does give you the ability to collect payments in exchange for access to your courses.
LearnPress LMS Plugin provides an excellent user interface to create a course with all the options you need. You can find it easy to make a full curriculum layout as well as edit and maintain it.
You can also export courses and import them to other websites, which also using LearnPress. 
Each course curriculum can be made with lessons & quizzes, which can be managed with the easy-to-use user interface. With this WordPress LMS plugin, you can quickly and easily create education, online school, online-course websites with no coding knowledge required.
The main reason to choose LearnPress: Free Plugin.
ONLINE LEARNING PLATFORMS
Online learning platforms connect teachers to students to educate them on any number of different topics, either for free or at a low cost.
Instead of hosting files yourself, your courses go into a marketplace where students can pay for them directly.
The benefit is that you can leverage these websites to reach a new audience. The downside is you won't earn as much money per sale, and there is stiffer competition in the market.
You will usually have to give a percentage of your sales to the platform which can vary from as little as 25% to as high as 75%. 
With those platforms usually, you don't get access to your students' email addresses, and you have little control over the platform's policies, your branding, course pricing, etc. which makes marketplaces a lousy option for selling courses in the long term.
But can provide for sure with an extra income.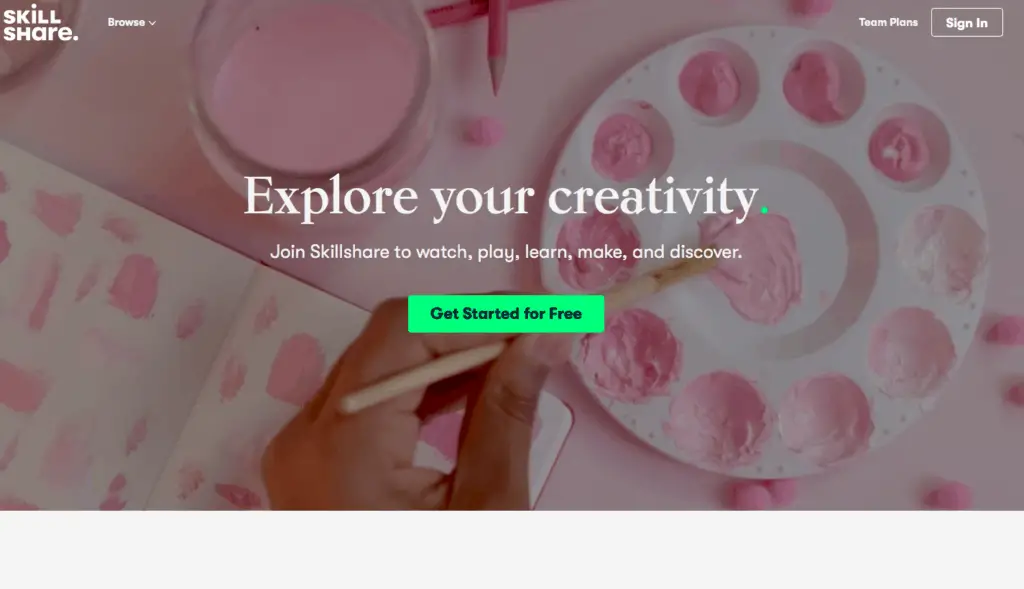 Skillshare is an online learning community with thousands of classes for creative and curious people, on topics including illustration, design, photography, video, freelancing, and more.
On Skillshare, millions of members come together to find inspiration and take the next step in their creative journey.
They also have classes on more technical topics like data science, analytics, and e-commerce. Skillshare has over 24,000 lessons, more than 4 million students, and over $5 million paid to teachers.
Each Skillshare class is 20-60 minutes broken down into shorter lessons, plus projects and a community discussion forum to connect with other students.
Skillshare operates under a subscription model, which means that students pay a monthly or annual fee for a Premium Membership, which includes unlimited access to the entire catalog of Premium classes and other Premium features like offline viewing through our mobile app.
They compensate teachers for every minute watched by Premium students in their classes and for every student they bring to Skillshare through their referral link.
Skillshare is free for creating a premium course.
They have a large user base of creators and entrepreneurs. If you are offering content that would be suited for a creative audience, Skillshare is a great platform to get noticed.
Their classes are all high quality, and they can help make sure that your type will best match the needs of their audience for maximum impact.
You can create a premium class for free if you only want one option for teaching your students. However, you do need to upgrade if you're going to earn things like royalties and premium membership referrals.
The main reason to choose SkillShare: beginners who want to get started fast without having to worry about automation tools and email marketing tools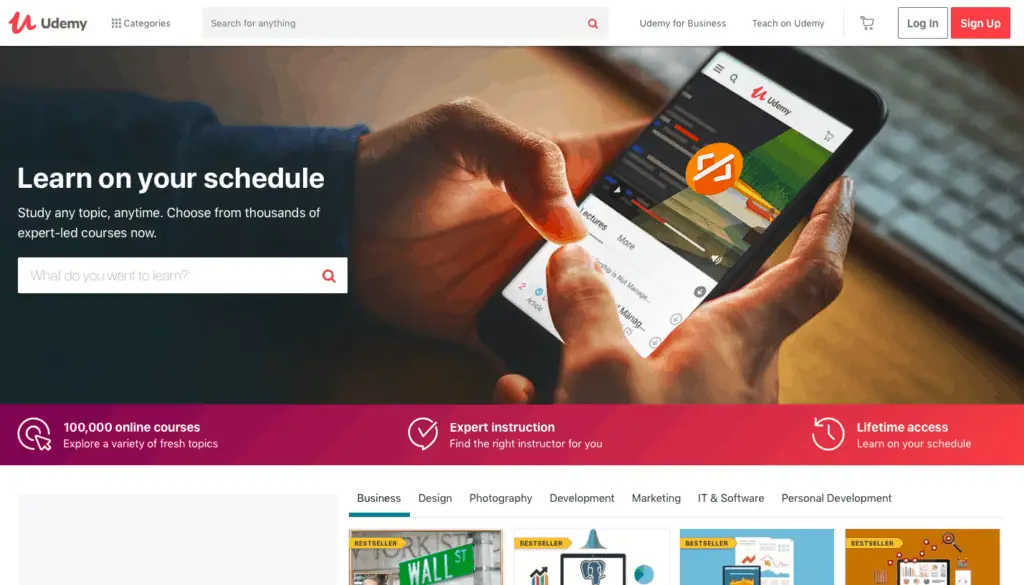 Udemy is the leading global marketplace for teaching and learning, connecting millions of students to the skills they need to succeed.
It is one of the best online course platform marketplaces with over 24 million students, 35,000 instructors, and unbelievable 80,000+ courses.
With Udemy, you can create an online video course and earn money by teaching people around the world; you can make money every time a student purchases your course. Get paid monthly through PayPal or Payoneer; it's your choice.
Once your account is approved, it's effortless to get started creating your courses. When creating your video content, keep in mind the material has to be at least 30 minutes long and contain five lectures.
You can use Udemy for free and simply create an online course with the knowledge you want to share. After that, you can market your course on the marketplace or to your own audience.
They charge a 3% rev share for sales through instructor coupons, 50% for students who found your course through organic search (SEO), and 75% for transactions made through paid search marketing efforts.
You get access to a large user base. Udemy's 24,000 users are all potential students who will pay for your course. But just because you're on their platform, it doesn't mean you'll start raking in sales right away.
You have to develop a strong marketing and sales strategy, much like a new e-commerce company, author, or real estate agent. It's all about getting your name out there.
Udemy offers free 24/7 support, and they also have a vast library of helpful articles.
The main reason to choose Udemy: primary focus on selling video courses, completely free upfront.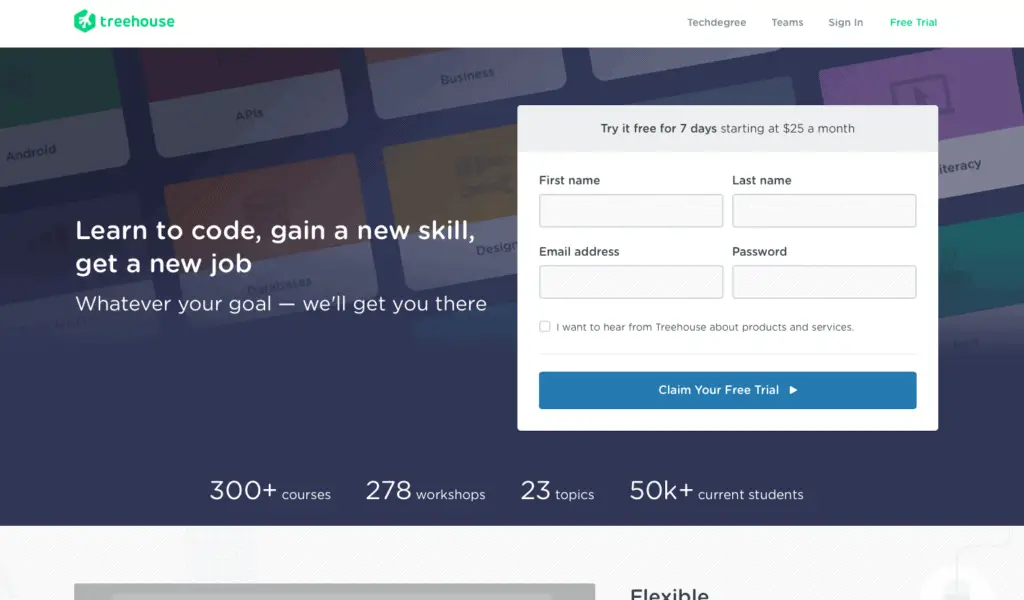 Treehouse is a relatively new marketplace that teaches to code, gain a new skill, get a new job.
They have on-demand videos, and interactive code challenges are there for you when you need them.
They feature 300+ technical courses on coding and development, over 50,000 students, and over 27,545 minutes of video (and counting).
They also have a #100DaysOfCode Challenge: Transform your life by committing to learning for 30 minutes a day for a hundred days. You'll have the support of the Treehouse community of students working with you.
Treehouse offers a 7-day free trial. Then you can choose from three different plans ranging from $25 to $199 per month.
Their basic plan features on-demand courses, interactive practice sessions, and access to their online community.
You won't need any specialized hardware or OS. You can even write code inside the Treehouse App using a feature called Workspaces. Treehouse teaches both beginners and experts
You can learn how to code and find a job afterwards or teach on their platform.
The main reason to choose Treehouse: learning or teaching how to code.
If you're into creating training programs for businesses and companies, OpenSesame could be an excellent option for you. 
All you need to do to get started is to create a profile and upload your courses. After that, OpenSesame will put them on their marketplace for sale.
OpenSesame makes creating and managing corporate learning programs as easy as streaming a movie or creating a playlist. 
With more than 20,000 courses, OpenSesame offers the most comprehensive catalog of curated e-learning courses in a variety of formats and languages. Experience in this interactive demo the array of courses we offer and how they will meet the diverse learning preferences and needs of your entire organization.
With patented protection from OpenSesame, you can be confident your courses are only accessible to the assigned number.
You will always know how your courses are performing through the publisher dashboard, which showcases real-time sales and usage.
With seamless integration to any industry-compliant LMS, OpenSesame partner with over 300 learning delivery providers.
It is free to get started, but OpenSesame will take 50% for all courses sold as payment.
The main reason to choose OpenSesame: creating training programs for businesses and companies
Read also BEST E-MAIL MARKETING SERVICES 2020