HostPapa Review: Their plans in a few sentences.
HostPapa has three main web hosting plans ranging from $3.95 to $12.95/month. With their offers, they include a Free Let's Encrypt SSL certificate.
Their most popular plan is the Business Plan, which is ideal for small business owners and includes unlimited websites, unlimited SSD storage, and unlimited bandwidth.
SSD: A solid-state drive (SSD) is a solid-state storage device that uses integrated circuit assemblies to store data persistently, typically using flash memory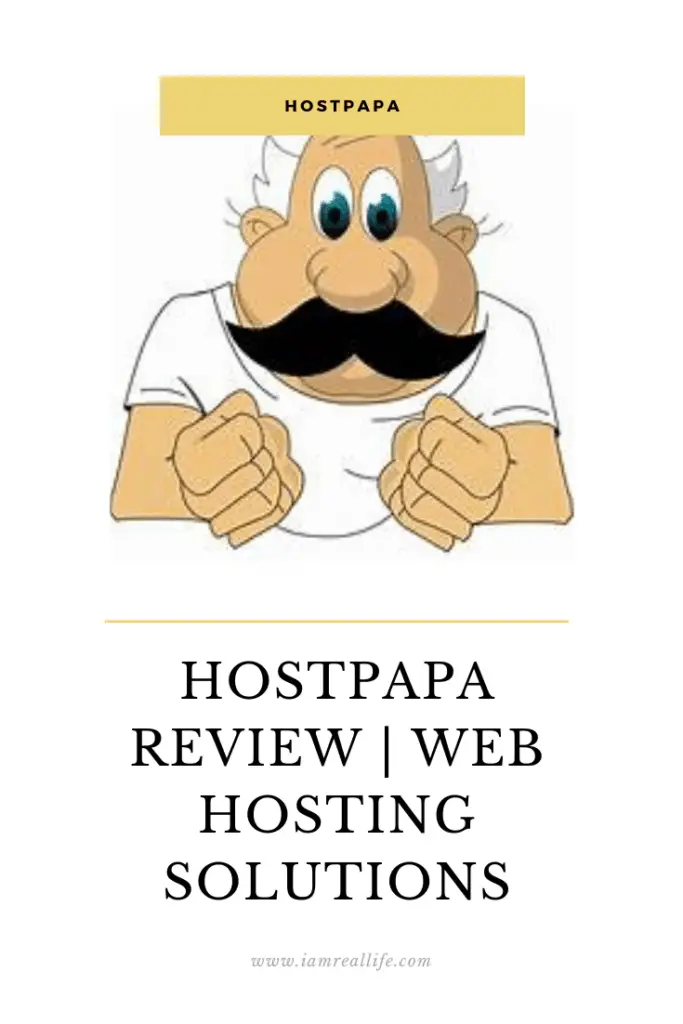 WHAT IS HOSTPAPA?
So what is HostPapa?
Hostpapa is a privately owned hosting company that hosts business and personal websites and offers a variety of services to be able to run a successful online business. HostPapa is a Canadian company.
Their web hosting has its headquarters in Burlington, Ontario.  
The company offers a wide and large range of web hosting services such as VPS hosting, WordPress hosting, reseller hosting, they offer the possibility to create an online shop, email hosting, support for ads and more.
Green Hosting Provider
HostPapa is known for using Green Certified renewable power to run their servers. They have a green renewable energy data center since the very beginning. Their 100% Green energy distinguishes them from the other Web Hosting Providers.
HOSTPAPA SERVICES
Let's see what HostPapa has to offer, should you decide to use them, are you going to have all that you need to get your business going?
Types Web Hosting
The Shared Web Hosting plans are the following: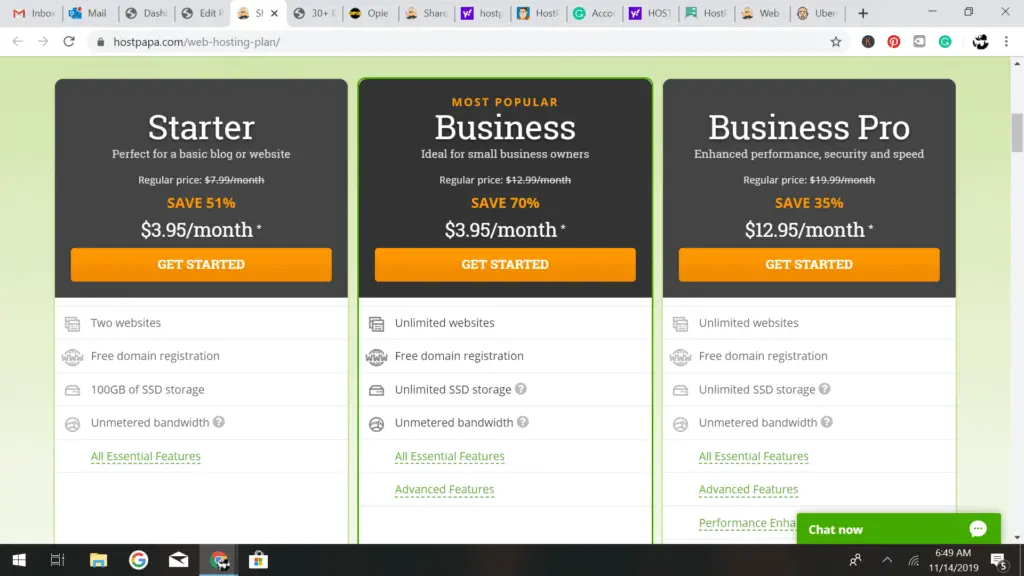 Prices are relatively cheap. With a business plan, you can have Unlimited Website hosted, unlimited SSD, and bandwidth. With the SSL certificate and the rest of the features, it is pretty convenient.
As listed above, you can check out the Web Hosting Features, they range from Free SSL certificate, Unlimited SSD Storage & Unmetered Bandwidth, Free Website Migration, 99.9% Uptime Guarantee, Unlimited Domains & Websites.
There are VPS options, reseller options, and the possibility to open an online store and start selling.
Read also: BEST WEB HOSTING SERVICES OF 2020
LINUX HOSTING
HostPapa does provide Linux Hosting.
Linux hosting is an open-source operating system where web hosting occurs with the use of a Linux-based server. Without hosting, a website cannot have a presence on the internet. The reason it is referred to as open-source is that the source code can be edited, altered, or redistributed in commercial as well as non-commercial environments.
Linux is one of the more popular operating systems among various web hosting providers and internet users because it is free and offers flexibility, options, and customization for users and server capability. It is also a more practical alternative to the restrictive Windows platform
Linux and Windows are two different types of operating systems. Linux is the most popular operating system for web servers. Since Linux-based hosting is more popular, it has more of the features web designers expect.  So unless you have websites that need specific Windows applications, Linux is the preferred choice.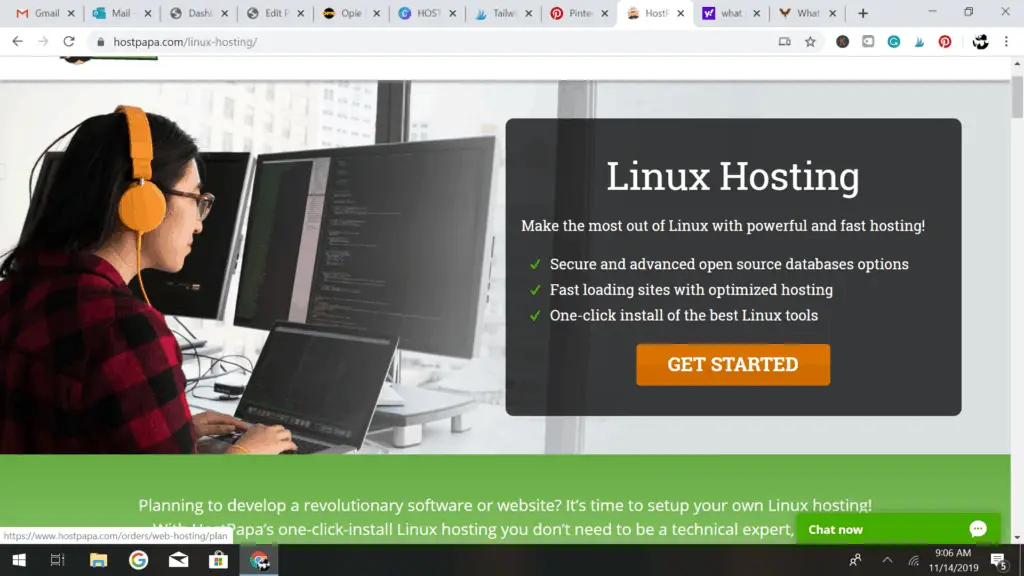 Additional Services
AdGuru
OnePlan Connect
Domains
Jetpack for WordPress
Automated Website Backup
HostPapa offers advertisement services, with a website it comes the necessity to get it rank well in Google. Here it comes the AdGuru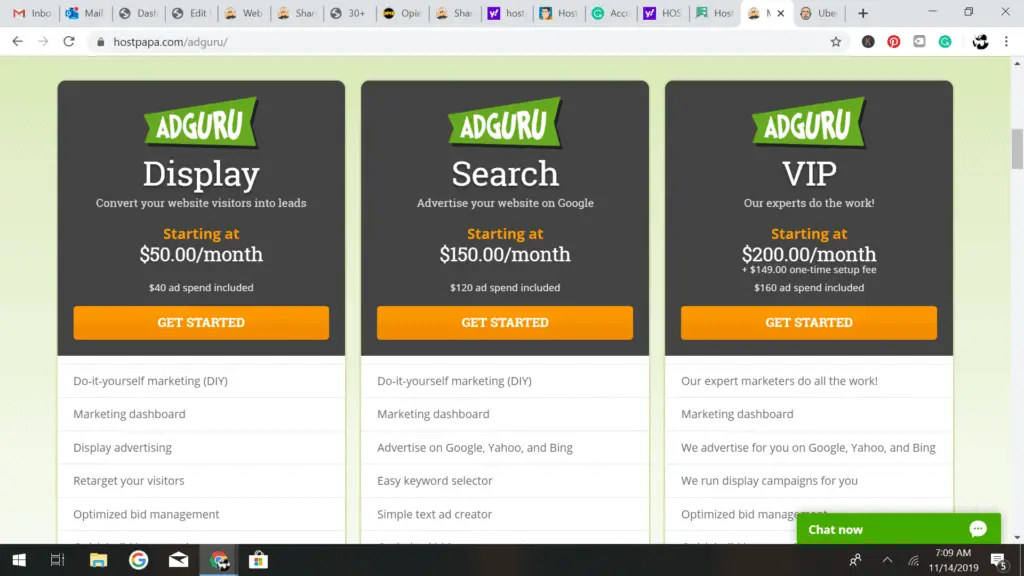 In this way, you have the service right there and there is no need to do long researches.
Another service they offer is a CRM option, called OnePlan Connect.
CRM: Customer relationship management (CRM) is an approach to manage a company's interaction with current and potential customers. It uses data analysis about customers' history with a company to improve business relationships with customers, specifically focusing on customer retention and ultimately driving sales growth.
So if you are in need of a CRM, here you go: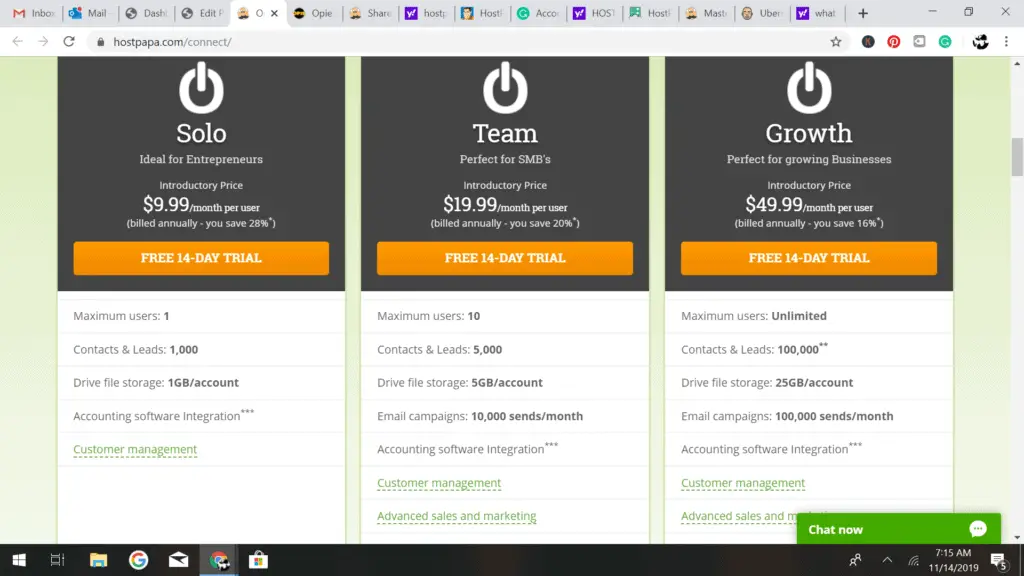 It comes with so much of 14 days Free Trial.
From the other side, you can access JetPack for WordPress so you can get security, themes for your website, and much more.
Jetpack is a plugin that acts as a toolkit for WordPress. It gives you the features you need to design, secure, and grow your site. These features include professional and customizable WordPress themes, automatic social media publication as well as malware and spam protection, among many others.
Jetpack is free with HostPapa. If you visit Jetpack directly, you'll see, the core features are free, while advanced features come with a price. However, specifically for HostPapa's Optimized WordPress Business Pro plan, these advanced features come at no additional cost.
Jetpack, therefore, comes with the use of web hosting plans: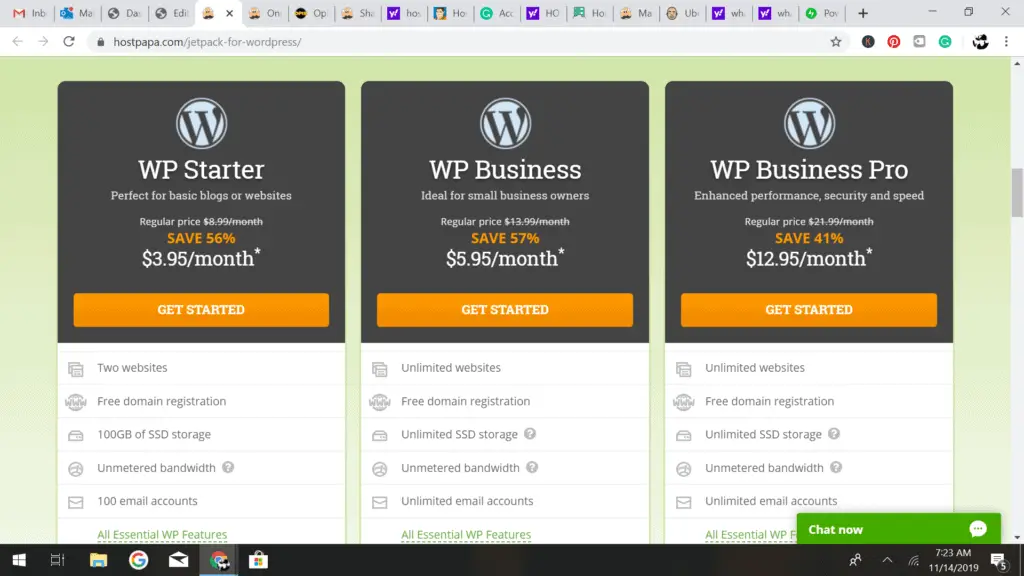 Last but not least the automated WordPress back up: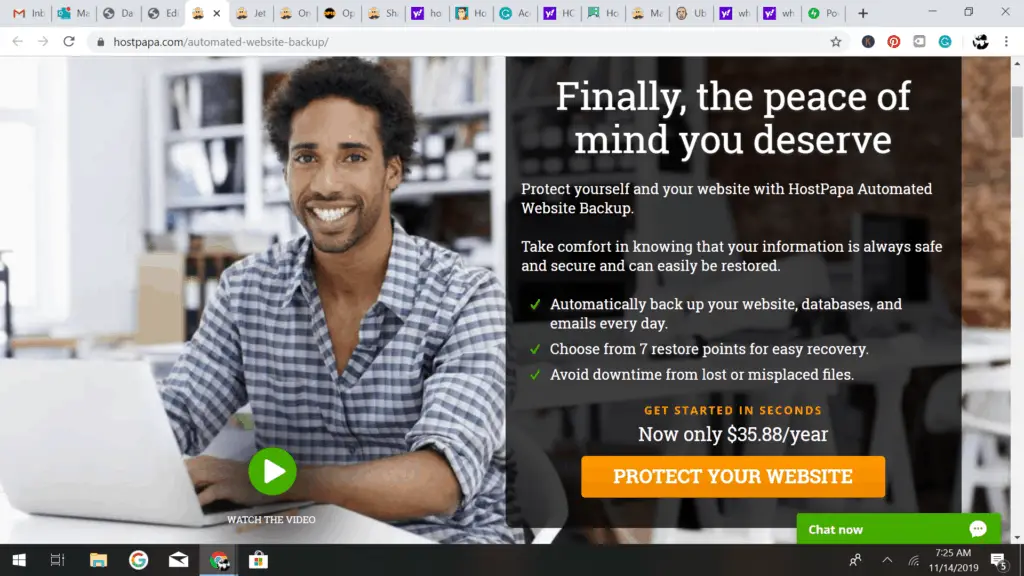 Read also: BEST WEB HOSTING SERVICES OF 2020
PRICING
As you have seen a basic plan starting at $3.95. For the VPS plans there is another pricing starting at $19 per month: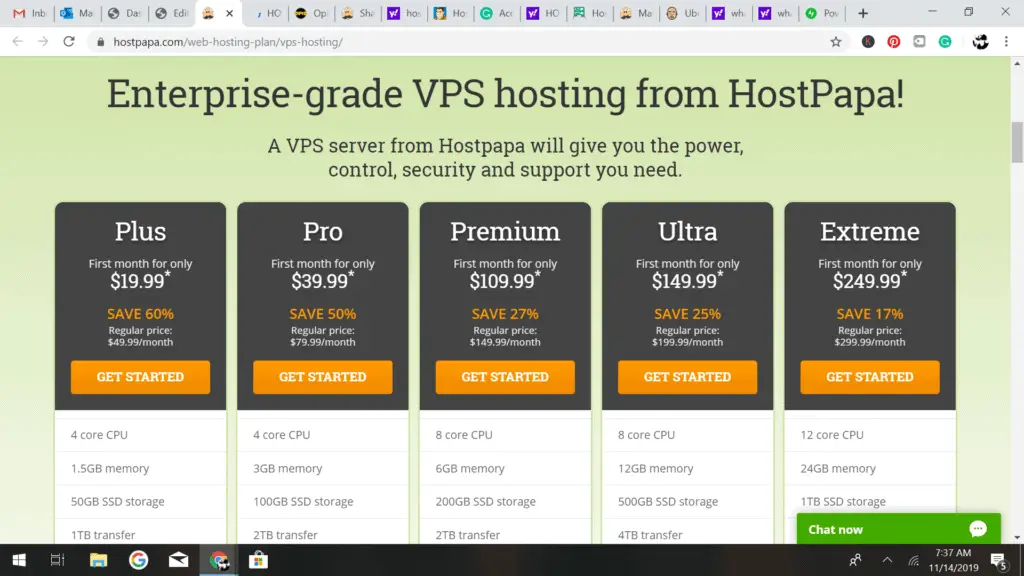 CONCLUSION
There it is, Hostpapa offers competitive prices for website owners, offers also great customer support.
HostPapa has gotten also awards as Web Hosting Provider and it is a service that can be trusted.