Do you want to accept guest posts, and you wonder what the best, fast and easy way to allow visitors to submit their guest post is? There are guest post submission forms created to do precisely that.
A submission form for guest posts or posts is a form that allows visitors to submit their content effortlessly so that you have it right there, in WordPress, with minimal waste of time. You do not have to look for third parties solutions.
Let's see how it works.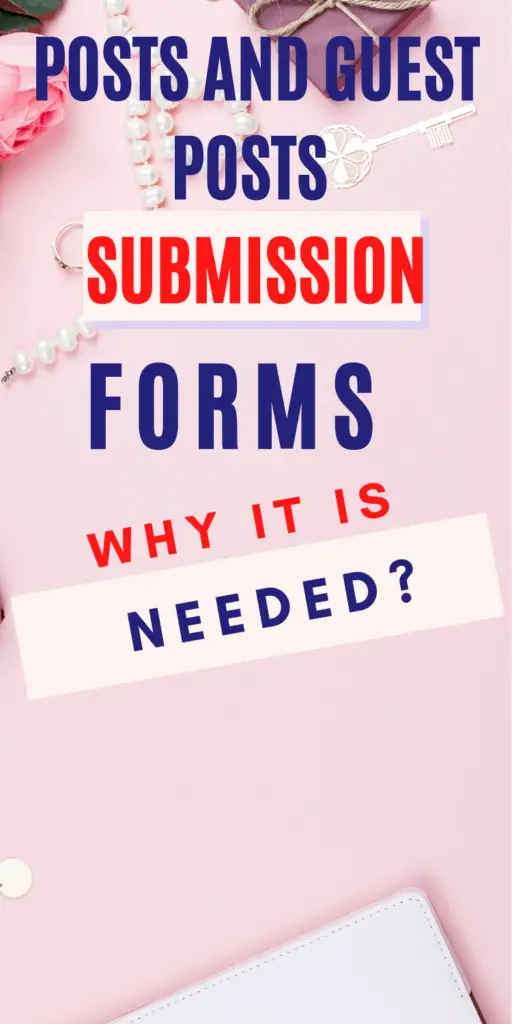 POST OR GUEST POST SUBMISSION FORMS, HOW DOES IT WORK?
Did you ever wonder how it is possible to accept guest posts and other posts from users? Well, the answer is straightforward since there are WordPress forms that do just that.
Post submission is when other people or yourself want to send a post or content to a website that is not yours.
For example, you may want other people to post on your site because you need content, or you are opened to guest postings that may help you and the person who is posting.
You also may have asked someone to post a specific article that you need. It may be other reasons as to why.
WHAT IS A GUEST POST?
Guest posts and guest posting are where a writer who owns his or her own blog creates a unique and original post on another blog or site with the author's mention. Guest posting can help build brand awareness with a different audience and help drive new traffic to your site.
People do Guest posting for any reason, but mainly to build brand awareness and backlinks to their site.
In short, a backlink is any link on a website page that points (or "links") back to your website/page.
Backlinks are sometimes referred to as incoming links, inbound links, inlinks, or inward links. Conversely, links on your website or web page to another website/page are called outgoing links, outbound links, outlinks, or external links.
When someone places a link on their site that points to your site, it's an outbound link for them and an inbound link (a backlink) for you.
There is much more to know about this subject; however, for this article's purpose, we are going to go over the tools needed to accept a guest post or a post.
POST SUBMISSION FORM ADDON
Once you get your writing submission page written up, all that's left to do is give guest writers a way to submit their work. You may already be aware of WordPress Forms.
( You can read: WORDPRESS FORMS |OFFLINE FORMS ADDON for more information about this subject).
Forms are what is used in WordPress to interact with the Users.
Merely writing out your email address on your website is never a good idea because it adds a step. A simple form right there and then can do it. And a basic contact form won't give you the features you need to succeed.
So what is the right form?
WHAT IS WPForms POST SUBMISSION ADDON ?
With WPForms, you'll not only have the best form-building tool on the market, but you'll also have access to the special Post Submissions addon. This add-on was built specifically for guest post submissions.
Rather than a simple contact form that would potentially leave you sifting through junk mail in your inbox, the Post Submissions addon allows you to create a guest post submissions form with several fields designed to vet writers from the get-go.
Writers can upload their drafts, which will then be saved directly on your WordPress dashboard.
You can choose whether or not to publish their pieces right from the comfort of your website.
You can read: WORDPRESS FORMS |OFFLINE FORMS ADDON
WHAT CAN YOU DO WITH THE POST SUBMISSION ADDON?
WPForms Post Submissions Addon makes it easy to have user-submitted content in WordPress. This front-end post submission form allows your users to submit blog posts without logging into the admin area.
WPForms Post Submissions addon allows your website visitors to submit guest blog posts and other content on your WordPress site without logging into the admin area.
Once the user submits a blog post from your frontend post submission form, WPForms will automatically create a blog post and mark it as Pending, so you can review it before it goes live. You have the option to collect all the necessary information that you need, such as:
Post Title
Post Content
Post Excerpt
Featured Image
Custom Fields (aka Post Meta)
On the admin side, you have the ability to control:
Default Post Status (Draft, Pending, Private, Published)
Default Post Type (Post, Pages, or other Custom Post Types)
Default Post Author
The Purpose of a WordPress post submission addon is to make the frontend publishing process easy and secure while giving you all the flexibility you need.
Some possible use-cases of our powerful WordPress frontend post submission addons are:
Allow non-registered users to submit content without creating an account.
Allow registered users to submit content without accessing the full admin area.
Charge for user-submitted listings (business directory, property listing, etc.)
Collect testimonials from your customers and add them to your site with just one click (no copy/paste).
 Get started with WPForms today!
HOW CAN YOU GET THE POST SUBMISSION FORM ADDON?
The way to get this addon is to get WPForms Pro Plan. This is the best most popular plan from WPForms.
There are may other features you can get with his plan:

+ PayPal
+ Stripe
+ Form Landing Pages
+ Conversational Forms
+ Surveys and Polls
+ Form Abandonment
+ Geolocation
+ Zapier
+ Signatures
+ User Registration
+ Post Submissions
+ Offline Forms
+ Form Permissions
+ Bonus Form Templates
+ 5 Sites
+ Priority Support+ Newsletter Forms
+ MailChimp
+ AWeber
+ GetResponse
+ Campaign Monitor
+ Drip
+ Unlimited Forms
+ Unlimited Entries
+ Advanced Fields
+ Form Templates
+ Multi-page Forms
+ File Uploads
+ Constant Contact
+ Spam Protection
+ Conditional Logic
+ 1 Year of Support
+ 1 Year of Downloads
+ 1 Year of Updates
You can read: WORDPRESS FORMS |OFFLINE FORMS ADDON
PRICING
However, the Pro Plan is quite extensive for running multiple sites or one and has all the tools necessary to succeed. This is a good plan. All plans come with a 50% discount: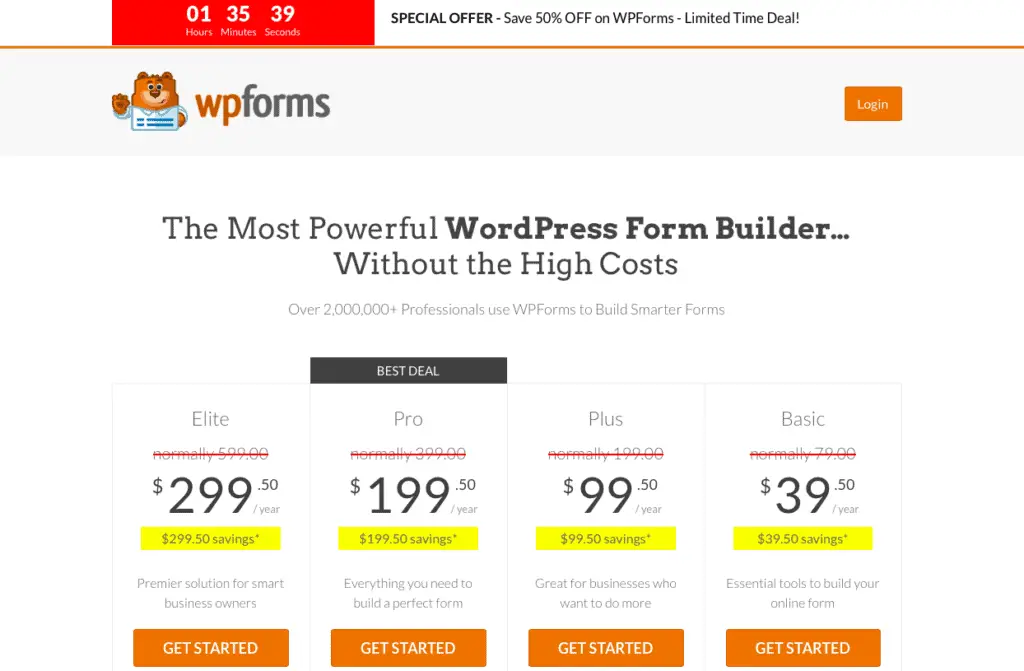 There is also a free version of WPForms that you can start using and get familiar with. The free version does have primary forms and functions.
You can read: WORDPRESS FORMS |OFFLINE FORMS ADDON