How to Rank a Website for a Competitive Niche? Maybe you heard many SEO experts suggesting to go and find a low competition niche to have success. But what about if you want to start with a niche that is competitive already?
To rank for a competitive niche, you have to start building your content from lower competition keywords and phrases and then work it up to the highest competition keywords. Once you get traction with lower keywords volume, you will rank much faster for the highest too.
Let's explain this concept.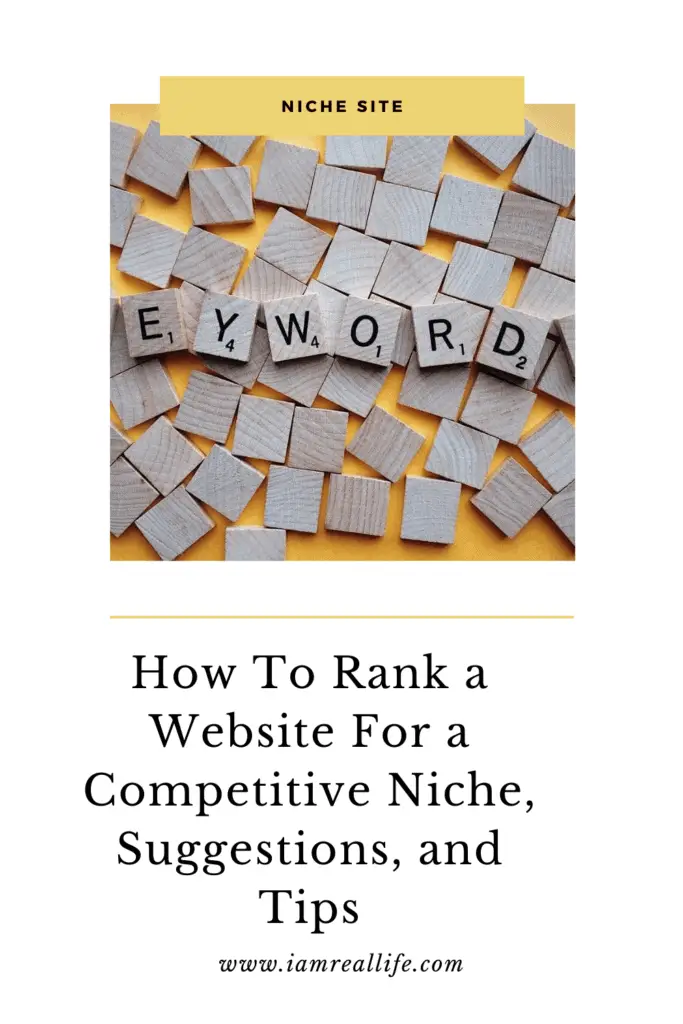 HOW TO RANK A WEBSITE FOR A COMPETITIVE NICHE
Maybe you have a passion for fitness, or perhaps you like to cook, and you are passionate about recipes, and nobody can take you away from dieting, well what can you do then to compete with those monster sites?
Do you even stand any chance?
Yes you do, but to get to the top level you have to be patient and continue to work.
Let's see the strategy you can use to break in those competitive niches and compete with top websites on any topic.
Here is the strategy:
GO AFTER REALLY SPECIFIC KEYWORDS AND SEARCH PHRASES IN THAT NICHE
KEEP WRITING A LOT OF CONTENT WITH THOSE TYPE OF KEYWORDS
USE SOCIAL MEDIA TO ASSIST YOU IN BUILDING CREDIBILITY AND A BRAND
BE PATIENT AND PERSIST
I am going to describe each step in details.
GO AFTER REALLY SPECIFIC KEYWORDS AND SEARCH PHRASES IN THAT NICHE
Let's illustrate how this can be done. For this tutorial, let's pick up a very competitive topic, this could be, for example, "fitness":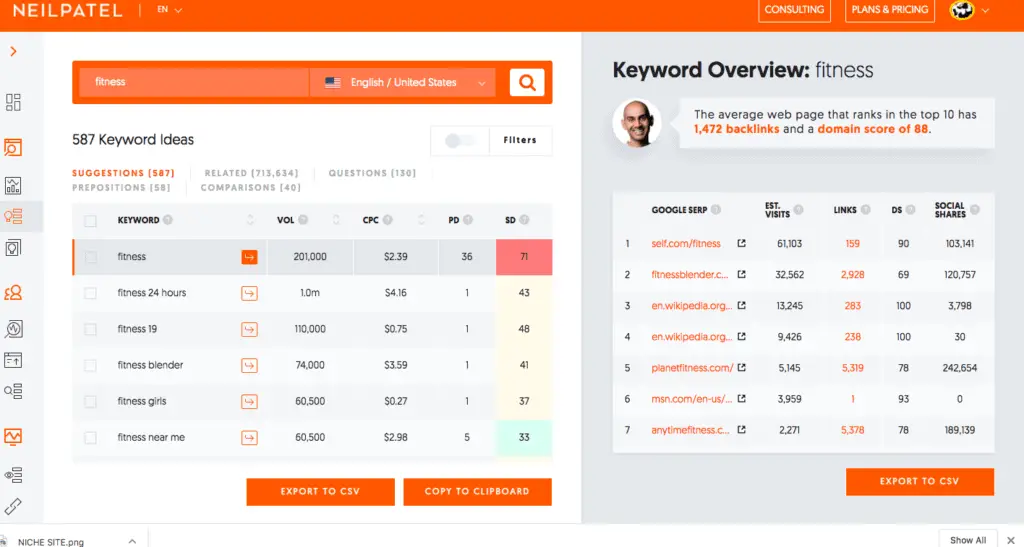 There is an estimation of 201.000 people searching for the big keyword fitness. This topic has an SD (Seo Difficulty) of 71, which is a very high competitive value. Let's see as well who are the competitors: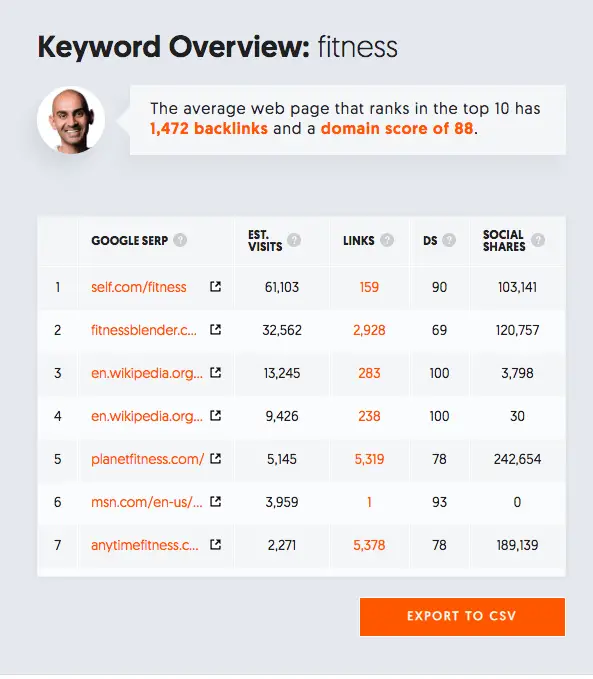 I use Ubersuggest as a tool to search keywords and check on the competition; however, you can choose any other out there, as far as they give you an idea of what you are up against.
In this case yo see that the first site that rank for the keyword "fitness" is self.com/fitness.
Self.com/fitness gets 61000 people a month visiting and has a Domain Authority of 90. It is going to be hard to compete with this site and the ones below, especially if you are a brand new site.
When we scroll down, we find keywords suggestion with lower search volume and more specific.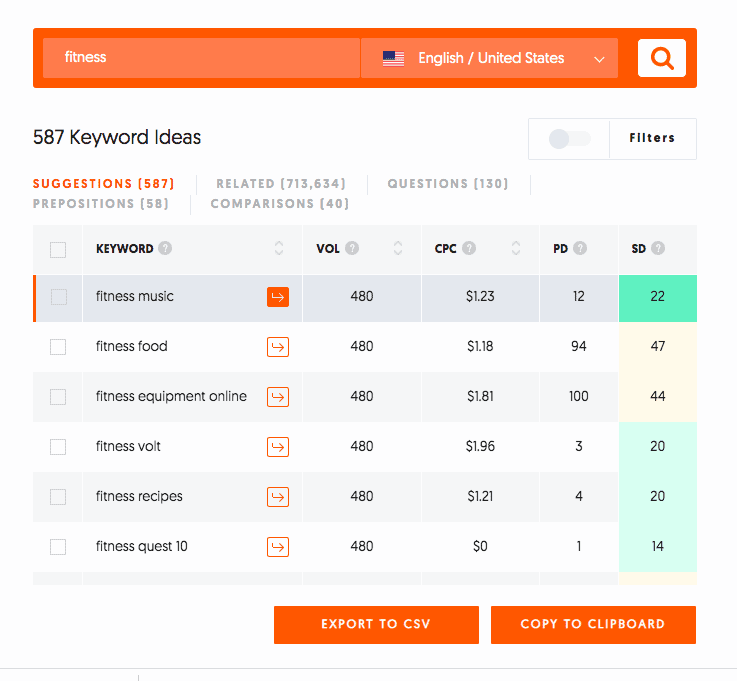 Scrolling down keywords start having a low SEO DIFFICULTY, but have less traffic. We have to inspect those and see if we have a chance of competing with a brand new site.
I was attracted by this keywords phrase: "fitness music." It may be that people are searching for what kind of music to listen to at the gym. We are going to take this keyword phrase and insert it in the Google search: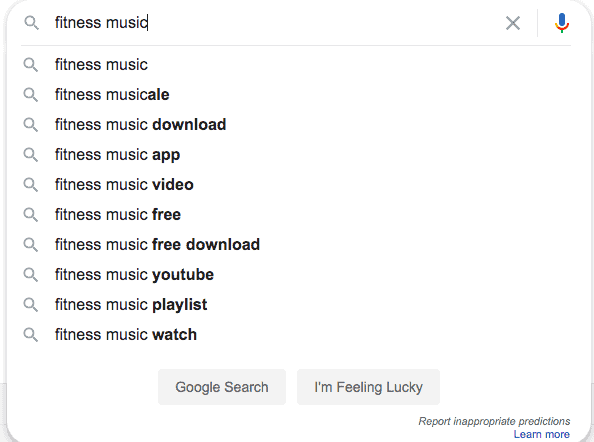 When I start writing the words google already suggest related topics, showing me what people are searching, Google will autocomplete your sentence based on what other people have explored. It gives us a clue about what type of keywords or questions we have to use for an article about fitness music, in case we find it is worth writing it.
Anyway, now I am going to analyze who is ranking for these keywords.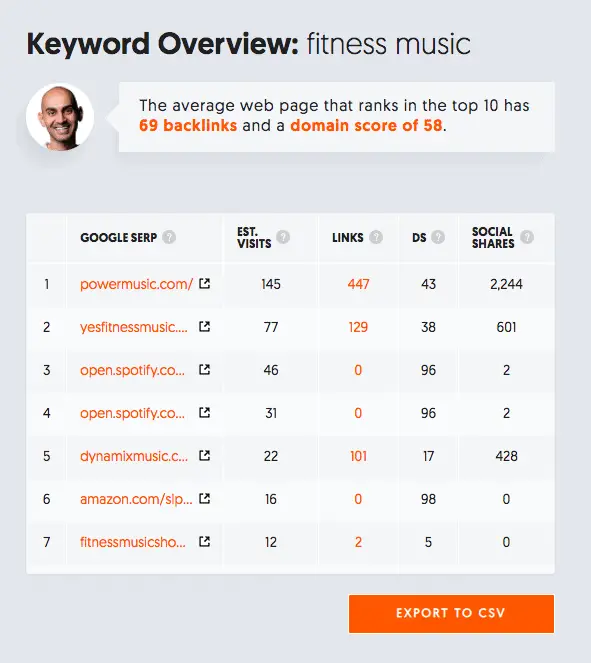 It seems affordable, there are even site ranking at the top 10 with a DA of 5. I am going to check the first site.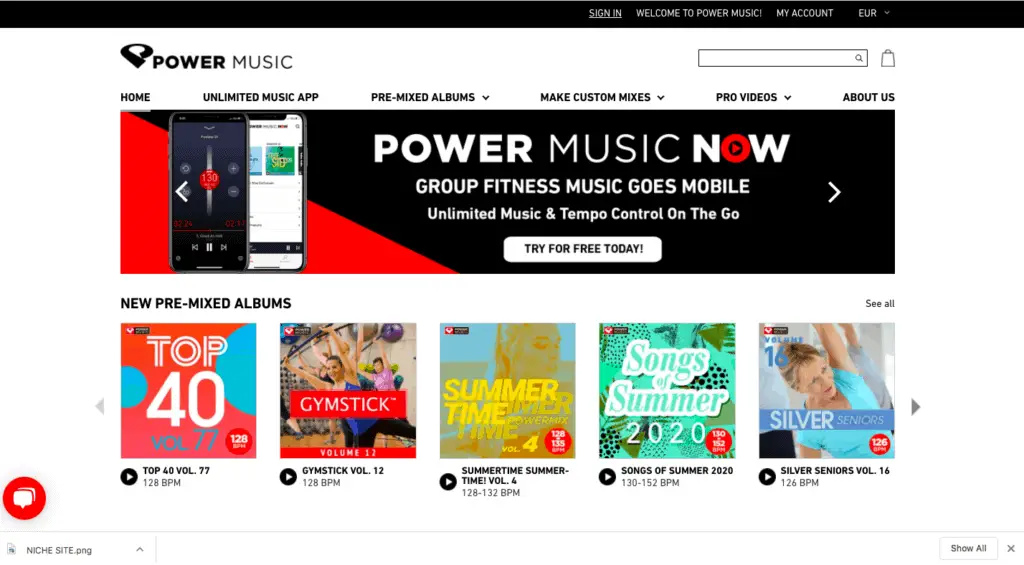 It seems a site that overall deals with a specific type of music, there isn't an article answering people questions, and so the websites below this one.
I think I could write a great piece of content about this topic and showing people where to find the best fitness musing and answering as well the related queries I may be ranking with this. Of course, this specific set of words require a bit of an original post, as people want to find music.
As long as you answer the query and you expand your article with answering the related search query you are good to go.
Google tells you what are the related query down the bottom of the search page, they are labeled as "search related to fitness music":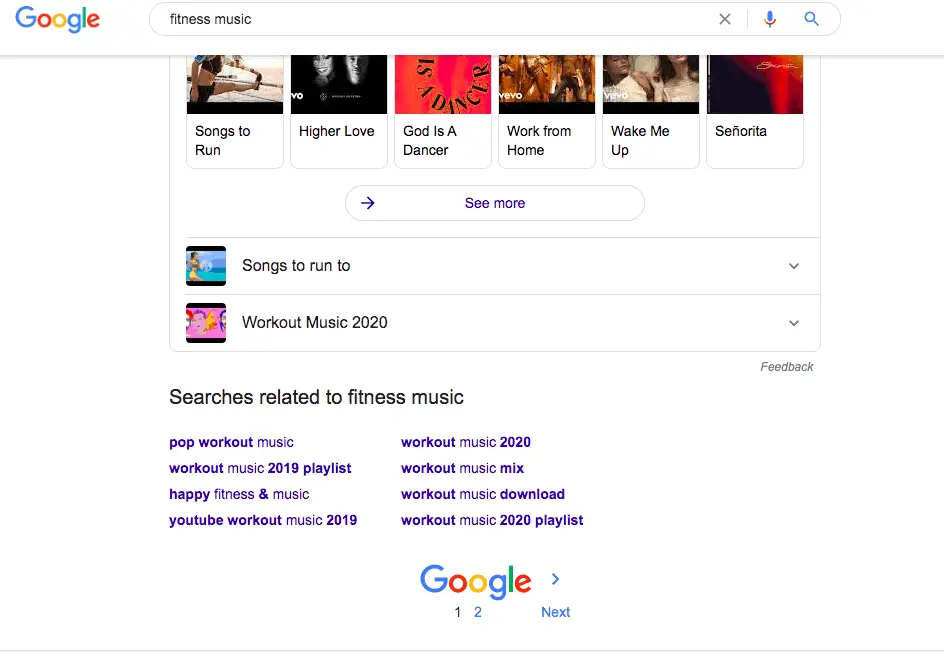 This is just an example, I am sure you can try this method for you niche, going even more specific key words.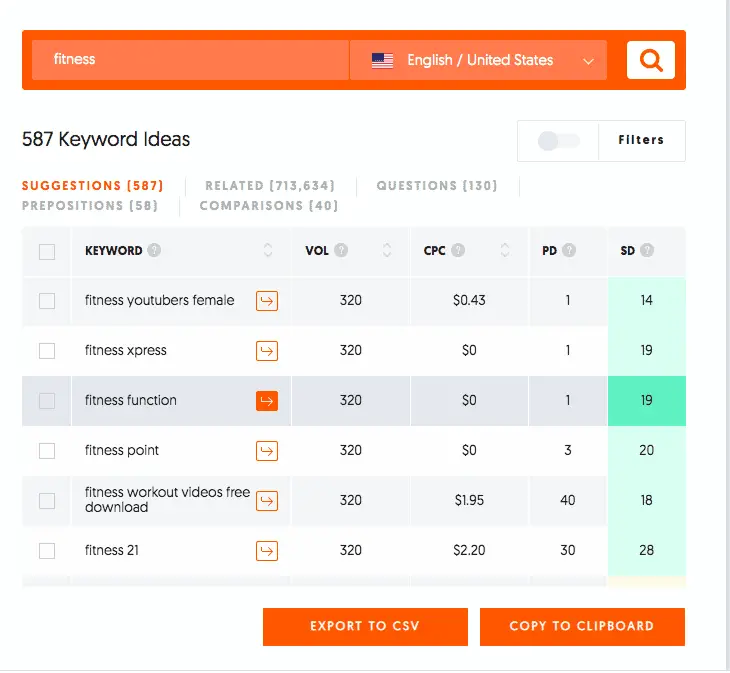 Funny enough, someone is looking for "fitness YouTubers female," or " fitness workout videos download." Very specific, those keywords may be straightforward to rank in Google.
Let's check: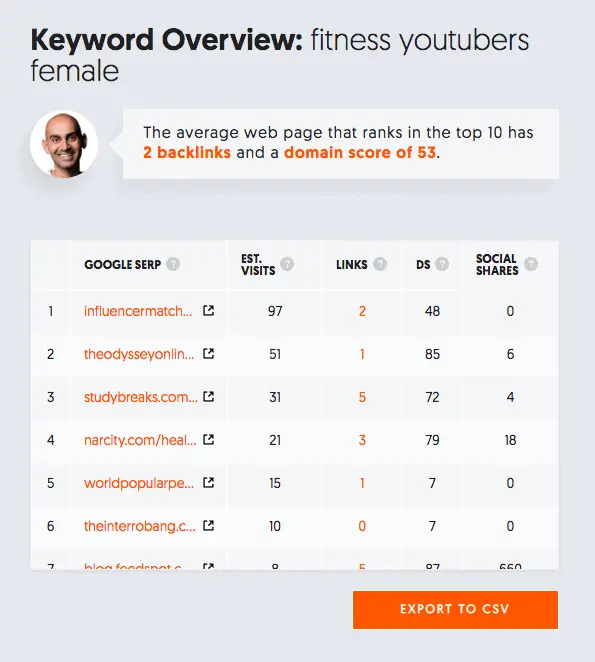 Let's again check the first on the list: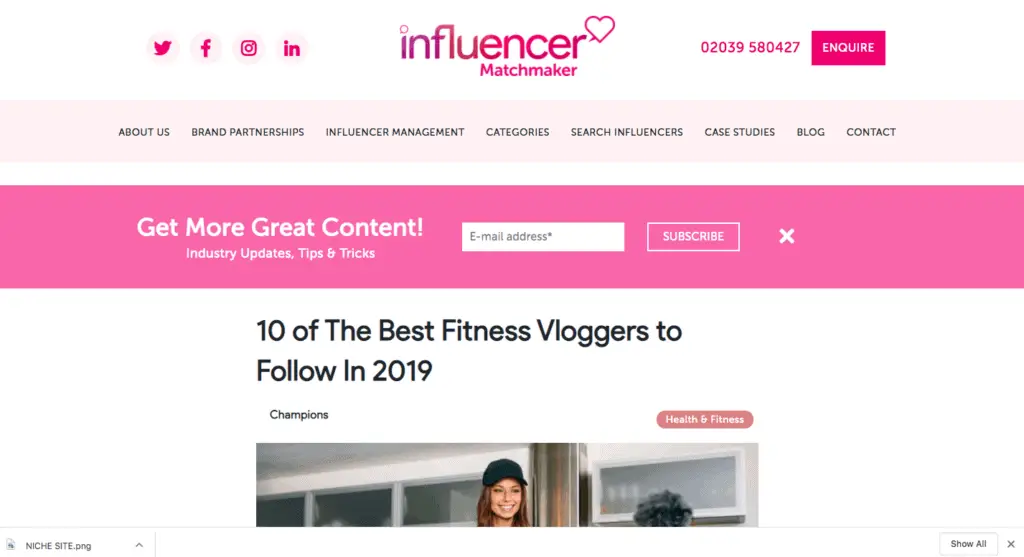 Review the article and see if you can do better in terms of length and quality of content. I think it is possible to outrank it. If you see Ubersuggest suggestion, it shows there are sites with DA 7 in the first ten positions.
The more specific you go and the more chances there are to rank higher for a new site. What we went over so far are examples to show you how the method could work to locate the keywords. If I started a completely new website, I would go even with more specific queries, also if they have shallow search volumes.
RULE: NEW WEBSITE = VERY, VERY, VERY SPECIFIC KEYPHRASE OR KEYWORD

KEEP WRITING A LOT OF CONTENT WITH THOSE TYPE OF KEYWORDS
Once you have a lot of content, using such a method, your site should start ranking and getting some traction for your website. Once you get some traction, you can then start going after the more competitive words.
For a totally new site, to get some traction you need to write a lot of content and posts with those very specific keywords search.
A website need quite some content to become authoritative in a specific niche.
YouTube could start driving a lot of traffic to a website, and so other social networks. Pinterest, Instagram, and even twitter can drive traffic and bypass Google at the very beginning when you are still building traction.
Best is to concentrate on one or two channels and make them take off, and the rest will come as well. Trying to focus on many channels could be overwhelming and dispersing.
In the end, we want to rank in Google as it is the most effective and passive traffic we can get, but using social media if you are in a competitive niche may help you a lot to get up there.
BE PATIENT AND PERSIST
If it is a very competitive field or niche, it can take time, therefore keep pouring and get every article you can get out using this method.
If you persist you can get there.
OTHER METHODS
If you want to find alternative methods, you can check the KGR ( Keywords Golden Ratio) method. It is quite a mathematical method, maybe even too much.
I believe you can be much more straightforward about it following the examples above, but you can check it out and evaluate how you want to go about it.
Here some questions may come about on this topic. I will do my best to answer as much as possible:
HOW CAN I RANK MY WEBSITE ON TOP OF SEARCH ENGINES?
It is a vast question. However, the answer can be simple. We have a way of saying, " the more complex is the problem, the easier is the solution."
If you start a new site, Google doesn't know you; recently, Google is giving priority to high-quality content that answers search intent. Meaning: content that explains people's search queries.
It is an excellent plan to start with content that answers specific questions, with low competition and moving upward, even for a more established site that wants to boost ranking.
WHAT TOOLS I CAN USE FOR KEY WORD SUGGESTIONS FOR A WEBSITE?
There are a lot of tools out there, and some are very expensive. I like to use Ubersuggest and Long Tail Pro. They are not expensive and are great tools.
They are both cheap, Long Tail Pro can give additional long tail keywords suggestions: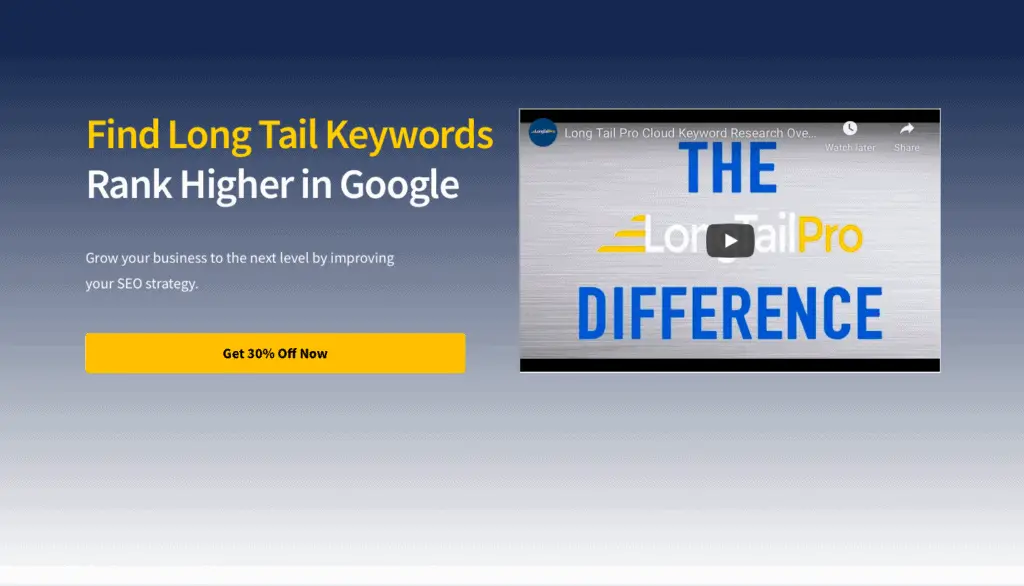 Looking inside, you can see the suggestions keywords; clicking on any of them will give you competition analysis.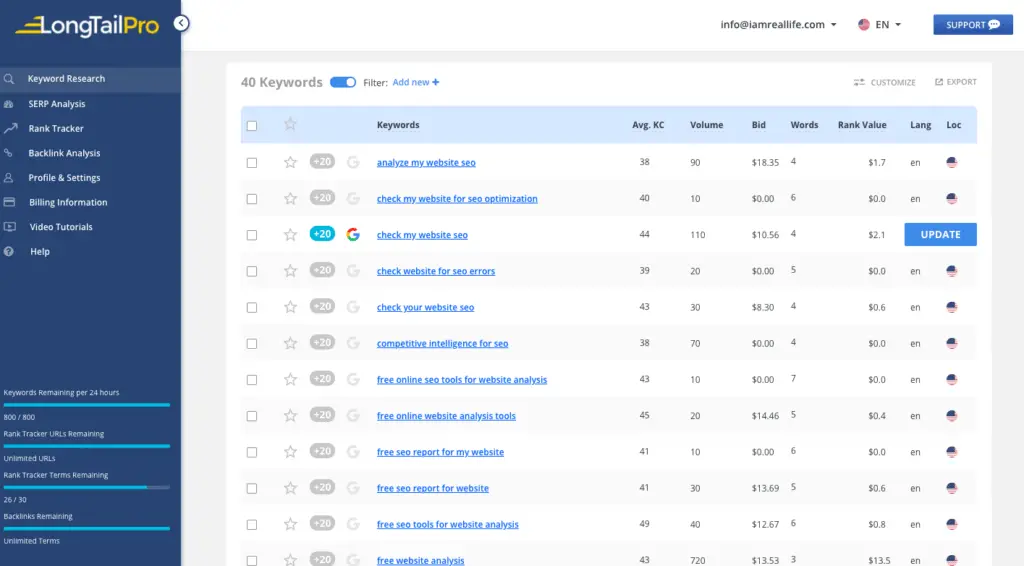 Aside from the tools that can give you some ideas, you have to do the analysis and see if it is something you can rank for. If you want to rank a website fast, the above is the method.
CONCLUSION
It is a strategy that can be used for any niche, but it is even more applicable for those who are starting in a very competitive environment. It is a way to get traffic from a competitive niche.
I hope it was useful and you have a better idea on How to Rank a Website for a Competitive Niche, if you have question, write a comment down below.