WHAT IS GOOGLE ANALYTICS FOR WORDPRESS?
Google Analytics for WordPress is a way to have the Analytics right into the WordPress dashboard, so that one doesn't have to go to Google Analytics but can actually see everything into WordPress.
Usually this comes with a much easier way to understand Analytics, as sometimes Google Analytics can be a bit complex, sometimes you are required to use coding as well, which is not good for the people who are just starting and do not have yet technical knowledge.
A Google Analytics Dashboard in WordPress gives an easy, fast and better way to get all the data needed, without complexities and right there and then.
For example here is an example of my version of Google Analytics Dashboard for WordPress by MonsterInsights.
When I come into my site this is what I can easily see, scrolling down I can also see where the traffic is coming from and to which pages.
IS GOOGLE ANALYTICS FREE FOR WORDPRESS ?
There are free options and versions one can start to use right away which are giving the basics and important data. Then one can upgrade for more in depth insights.
With the free version there are already a lot of options and things you can see that can help you to get going and see what is working and what is not.
When you are ready to expand and do it professionally there are upgrades available which can give really any sort of data on what is happening with your site, from how deep someone scrolled down an article which keywords people used to find you, and much more.
I would say it is almost insane the amount of data and information one can actually gather from a website, all of those have the purpose to help increase and expand the business.
Not being blind anymore, as to what is working, one can easily improve what is not working and do more of what is working.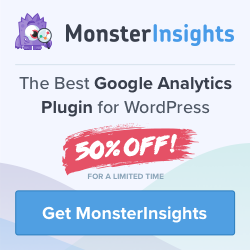 WHERE TO INSTALL GOOGLE ANALYTICS FOR WORDPRESS ?
Get a free version by MonsterInsights (Lite version) doing the following:
Go to Plugins ( inside your WordPress site ) and click on Add new
In the search bar type MonsterInsights
It comes right at the top. Click on download and then activate.
After you just follow the instructions to get connected with Google Analytics, it is really a few clicks and you have it.
Once it is all set up, go to Dashboard, and there you can see the Preview.
You can also click on Insights to see the full report.
and this
Scrolling down there are more informations as which page is the most viewed and so on, this comes all with the free version.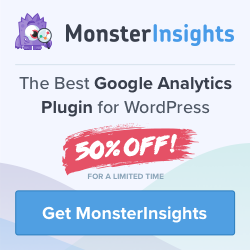 Read also: MAKE MONEY ONLINE – BEST GUIDE FOR BEGINNERS 2019
WHICH GOOGLE ANALYTICS PLUGIN FOR WORDPRESS IS BEST ?
I use MonsterInsights much more then any other plugin, it is easy to set up and very clear to understand.
MonsterInsights is the most user-friendly Google Analytics plugin and makes installing and using Google Analytics in WordPress simple and beginner-friendly. Some other products require you to use codes and require a more technical knowledge, not this.
It is also the most used and downloaded:
As you can see from the photo, it has been downloaded from more the 2 Million people. That alone should say something about the product.
HOW TO CONFIGURE GOOGLE ANALYTICS FOR WORDPRESS
Let's say you got the free version and now you want to set up the upgrade version.
Here is how you do it:
First find the MonsterInsight plugin menu inside WordPress, and click on Settings:
Once you click on settings, you will see this page:
You have to have the license key to access the upgraded version. Right at the Top you have the space to insert your license key:
You see that the Free Version ( Lite version ) is free, you can upgrade to PRO, or any other level ( see Below for all the options ).
Read also: MAKE MONEY ONLINE – BEST GUIDE FOR BEGINNERS 2019
Insert the License Key and Click connect MonsterInsights:
Then, it'll redirect you to your Google accounts page. From there, you'll need to sign into your Google account or select a Google account if you're already signed in.
If you have multiple Google accounts, make sure you log into the account you used for creating your Analytics account.
Next, you'll be asked to allow MonsterInsights to access your Analytics account. You'll need to click the Allow button to allow permissions.
After that, you'll need to select the profile for your site and confirm that you're a human by clicking the I'm not a robot checkbox. Then, click the Complete Authentication button.
That's it! You've completed the setup process. Now, you'll be redirected back to your WordPress dashboard.
This process requires you to have a Google Analytics account already created. If you haven't created your Analytics account yet, here's our complete guide to creating an analytics account and setting up Analytics in WordPress.
The dashboard widget, by default, shows you an Overview report for your site. The overview report includes the following stats:
Total sessions and pageviews for the last 30 days
Average session duration
Bounce rate for your site
Top posts/pages on your site
New vs. returning visitors report
Device breakdown – proportion of users on desktop, tablet, and mobile
Now you are set and can access all the rest of the reports available, over 27 features and much more integrations and reports:
SEE ALL FEATURES AND INTEGRATIONS HERE
GOOGLE ANALYTICS WORDPRESS BY MONSTERINSIGHTS
With over 2 million active installs, MonsterInsights is the most popular Google Analytics plugin for WordPress.
Unlike other Google Analytics plugins, MonsterInsights allow you to enable all advanced Google analytics tracking features with just a few clicks (no need to hire a developer).
The old way of "properly" setting up Google Analytics was complicated. You had to either hire a developer or learn to add Google Analtyics code in various different areas of your WordPress theme. The setup time would take days to weeks if you wanted to add powerful features like events tracking, eCommerce tracking, etc.
With MonsterInsights you can enable all advanced Google Analytics features with just a few clicks.
If you can point-and-click, then you can setup WordPress analytics and start seeing insights in under 15 minutes.
PRICES AND PLANS
There are 3 plans available, each comes with different options, features, and number of sites you can use this with.
Best is the PRO version which then gives as well the possibility to use the plugin with 5 sites and gives all type of reports and functions.
Read also: MAKE MONEY ONLINE – BEST GUIDE FOR BEGINNERS 2019
Share this article in Pinterest and Follow us!