Track Files Downloads: do you have a digital product or any other document or file in your WordPress site? Would you like to track and view files downloads?
And would you like to know which photos are downloaded from your Gallery?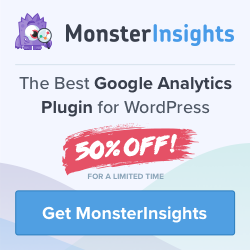 I had no idea it was even possible to track files download, to even think images download was trackable.
But, It is possible to do all those things by using Google Analytics in WordPress with the MonsterInsights plugin.
WHY TRACK FILES DOWNLOAD?
When you have multiple eBooks or other useful files available on your website, you should set up download tracking to check if your users are downloading these files or not. Especially if you have free ebooks, but also for paid ebooks or other digital products.
You can also track the number of views and track photo downloads.
You may also want to know which of your files are downloaded the most by your users.
Besides that, it'll help you learn which files are less (or not) downloaded by users, so you can adjust your strategies and only create the content that gets the most user attraction on your website.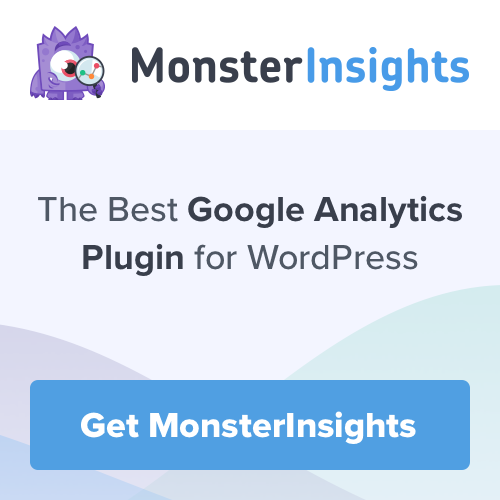 TRACK IT INSIDE THE WORDPRESS DASHBOARD
Track Files Downloads: As a professional, this is another set of numbers you want to have in order to evaluate the website overall performance.
Normally, you'd use Google Analytics to monitor traffic sources and other useful statistics on your WordPress website. However, Google Analytics doesn't have a download tracking system for specific files.
I recommend using the MonsterInsights plugin.
As covered in other articles, with this plugin you can get the analytics right into the WordPress dashboard, with no need to log in into Google Analytics. Also with few clicks and with no need to know any technical information.
If you heard the expression " add water and mix ", this is the perfect example.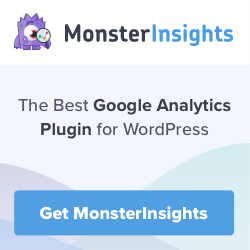 HOW TO SET UP FILES DOWNLOAD TRACKING
First of all, install MonsterInsights premium plugin on your blog and authorize it with your Google account.
To see how to install MonsterInsights for free and then upgrade, see this other article:
GOOGLE ANALYTICS FOR WORDPRESS | HOW TO ADD A STAT DASHBOARD
Within a few minutes, you will be able to see the stats right in your WordPress dashboard and start to Track Files Downloads.
Once you got activated and set up the plugin, the file downloads tracking will get enabled automatically! You don't need to do anything additional.
In the MonsterInsights settings, you can see the file download tracking configuration.
WHAT TYPE OF FILES CAN BE TRACKED
By default, the plugin will track exe, pdf, js, doc, xls, ppt files.
EXE is a file extension for an executable file format. An executable is a file that contains a program – that is, a particular kind of file that is capable of being executed or run as a program in the computer. An executable file can be run by a program in Microsoft DOS or Windows through a command or a double click.
PDF stands for "portable document format". It was introduced to ease the sharing of documents between computers and across operating system platforms when you need to save files that cannot be modified but still need to be easily shared and printed.
A JS file is a text file containing JavaScript code that is used to execute JavaScript instructions in web pages. … JS files are referenced by web pages that incorporate JavaScript functions. They are usually imported in the <head> or <body> sections of the HTML.
Microsoft Word document: DOC is a document file format used by Microsoft Word, also used with most word processing software, including OpenOffice. DOC stands for DOCument file. A DOC file can contain formatted text, images, tables, graphs, charts, page formatting, and print settings.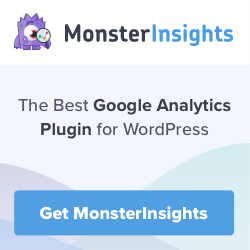 XLS is a file extension for a spreadsheet file format created by Microsoft for use with Microsoft Excel. XLS stands for eXceL Spreadsheet. Microsoft Excel files use a proprietary format for storing Microsoft Excel documents.
PPT is a file extension for a presentation file format used by Microsoft PowerPoint, the popular presentation software commonly used for office and educational slide shows. All text images, sound and video used in the presentation are contained in the PPT file.
You can always add more file extensions in the field for tracking. The above are not the only ones possible.
After adding more extensions, click on the save changes button.
Just like the MonsterInsights analytics, you will be able to see the file downloads right in your WordPress dashboard.
Under the Insights settings, go to the Reports section. Then go to the publishers' report. This is where you can see the file downloads.
GOOGLE ANALYTICS FOR WORDPRESS | HOW TO ADD A STAT DASHBOARD
MONSTERINSIGHTS PRICE PLANS
In order to get the "Tracking Files Downloads" function, you have to have a paid plan by MonsterInsights.
They have 3 types of plans and each has this feature.
It is charged yearly so you are good for an entire year. If you have more then one site, the PRO plan is perfect.
There are so many other features on each of the plans. The free version doesn't have all those great features, but it can still be used for basics analytics.
GOOGLE ANALYTICS FOR WORDPRESS | HOW TO ADD A STAT DASHBOARD