WHAT IS A KEYWORD?
KEYWORDS:
A keyword, or a focus keyword as some call it, is a word that describes the content on your page or post best. It's the search term that you want to rank for with a certain page. So when people search for that keyword or phrase in Google or other search engines, they should find that page on your website.
Have you ever thought how is it possible to see which keyword is actually bringing you traffic and from which post ?
If you would be able to know what drive traffic to your website, you could then adjust your promotion and content.
Want to see what keywords people are using to find your website?Google Search Console is the most reliable tool you can use to discover the search terms people use on Google to find your site.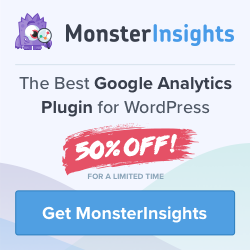 Google Search Console is a free service offered by Google that helps you monitor, maintain, and troubleshoot your site's presence in Google Search results.
In WordPress, the MonsterInsights plugin helps you to connect your Search Console account with Google Analytics and shows you the keywords right inside your WordPress dashboard.
WHY ARE KEYWORDS IMPORTANT ?
One of the things Google looks at when ranking a page is the content on that page. It looks at the words on the page.
If every word on, for instance, a blog post about Subject XYZ, is used 2 times, then all words are of equal importance. Google won't have a clue which of those words are important and which aren't.
The words you're using are clues for Google; it tells Google and other search engines what the page or post is about. So if you want to make Google understand what your page is about, you need to use it fairly often.
HOW TO SEE THE KEYWORDS THAT PEOPLE USE TO FIND YOUR WEBSITE ?
You can use the Monsterinsights plugin.
A plugin is a piece of software containing a group of functions that can be added to a WordPress website. They can extend functionality or add new features to your WordPress websites
Google Search Console is the best platform to view the search terms/queries people are using on Google to find your website.
It's an online marketing tool offered by Google that allows you to monitor and view your site's performance in Google search results.
READ ALSO: MONSTERINSIGHTS|HOW TO ADD A STATS DASHBOARD
VIEW YOUR SITE'S KEYWORDS WITH MONSTERINSIGHTS
Go to Plugins and inside the wordpress site and find the MonsterInsight plugin for download.
Once downloaded you enter the menu:
Go to Insight and click Reports and you will see the following:
At the TOP there is a Tab for Search Console, when you click on it you will enter into a detailed report to see what keywords people use to find your website. It looks something like this:
READ ALSO: MONSTERINSIGHTS|HOW TO ADD A STATS DASHBOARD
DOWNLOAD AND CONNECT THE PLUGIN
In the WordPress site go to Plugins, then Add New and type Analytics in the search field, you will see MonsterInsights right a the Top:
Download MonsterInsights and activate the Plugin, once done connect MonsterInsights with Google Analytics:
This plugin helps you to track your website traffic, users' interactions on your site, and shows you easy-to-understand reports.
To get Search Console reports in your WordPress dashboard, you'll have to install MonsterInsights on your site and connect it with your Google Analytics account.
Please make sure that you purchase at least the Plus plan because Search Console report isn't available on the Basic plan.
Then, you'll have to add and verify your site on Google search console. You can do that with your Google Analytics account.
If you want detailed instructions, here's our complete guide on how to verify your site in Google Search Console with Google Analytics.
Once you've added your site on Search Console, you can view your site's top 50 search terms in your MonsterInsights reports.
To view the Search Console report, you'll need to navigate to Insights » Reportsfrom your WordPress dashboard. There, you'll see your site's analytics overview report. Go to the Search Console tab in the top of the report. From there, you'll see the top 50 search terms for your website.
As you can see in the screenshot above, you'll see the number of clicks, impressions, click-through-rate, and average position for each of the keywords.
READ ALSO: MONSTERINSIGHTS|HOW TO ADD A STATS DASHBOARD
PRICING
You need at least the Plus plan to have this features activated. Currently at 50% Discount:
100% No-Risk Money Back Guarantee
You are fully protected by our 100% No-Risk-Double-Guarantee. If you don't like MonsterInsights over the next 14 days, then we will happily refund 100% of your money. No questions asked.
There you go !
READ ALSO: MONSTERINSIGHTS|HOW TO ADD A STATS DASHBOARD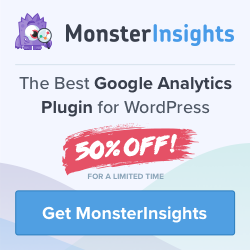 SHARE IT AND FIND IT IN PINTEREST !!!