Install WordPress: There are a number of ways in which you can install WordPress. However, most web hosting providers will provide you with an easy-to-use one-click installation process that simplifies the whole process.
Using Bluehost as an example, here is what you need to do:
First, log into your new web hosting account: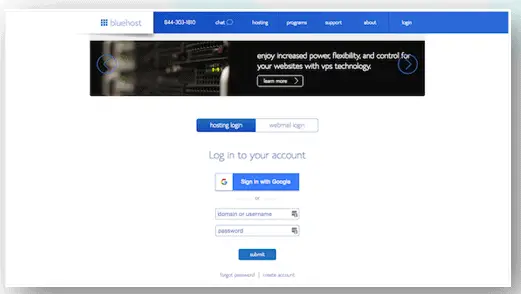 You'll then arrive at your web hosting dashboard: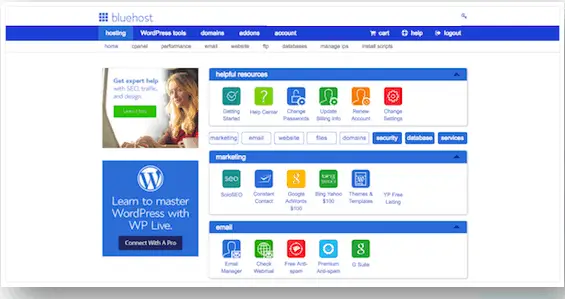 What you'll want to look for instead is a button that says "Install WordPress":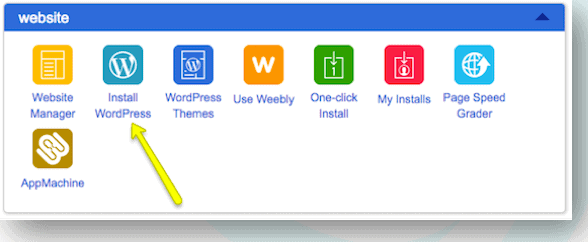 They may try to offer upgraded installation services, but there's no need for that. Simply follow the instructions for installing WordPress. Once you have completed the installation and created your WordPress login credentials, it's time to step inside.
Unless you change your login domain (which you eventually should for security reasons), your admin login will be located at 'www.yourdomainname.com/wp-login.php.'
What if you have a cPanel ? ( Control Panel ) and not a one click install? ( see next lessons to understand cPanels).
Here is a tutorial on how to install WordPress with cPanel.
Do you feel brave and want to Install WordPress manually?
Here we go: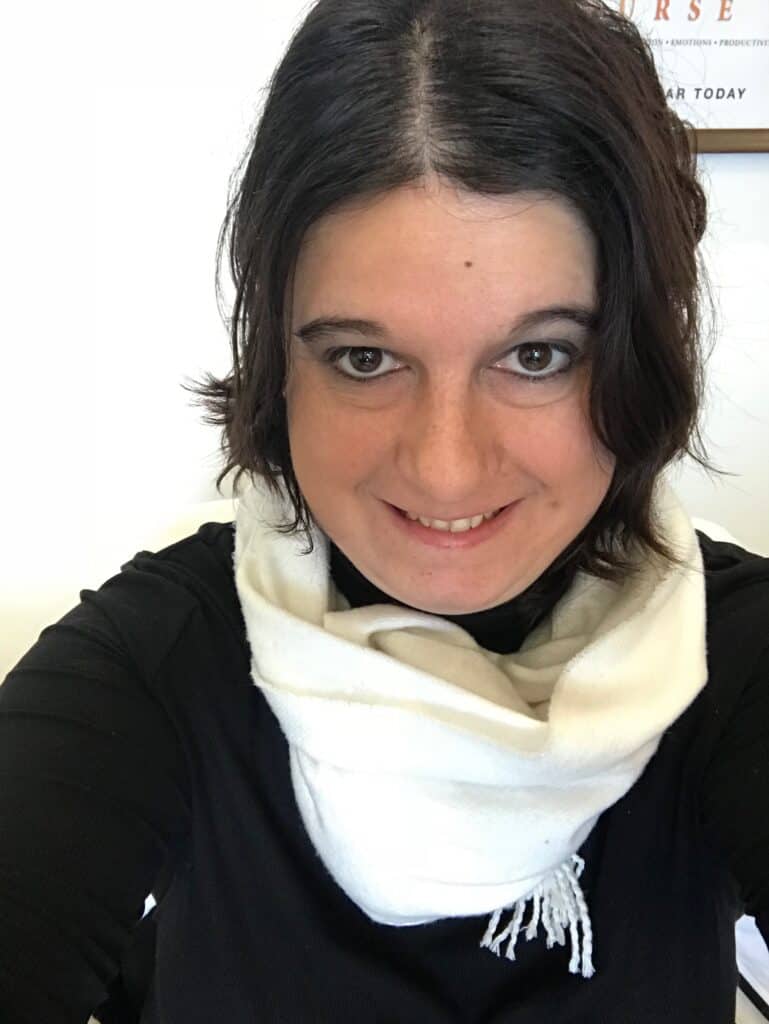 "Let's Interact: Write me a question if you have one, or ask anything"